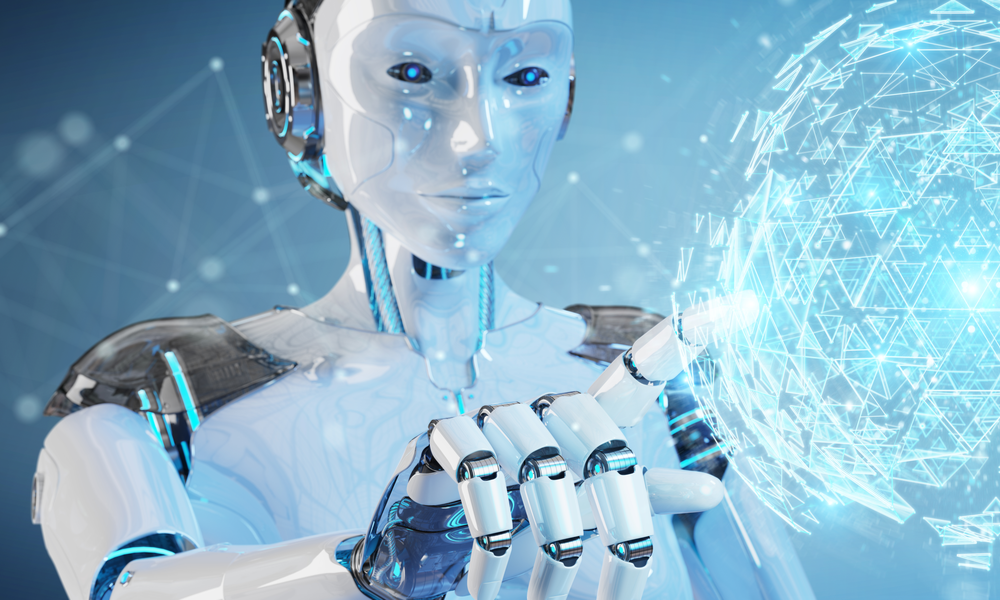 What do Baby Boomers, Generation X, Millennials and Gen Z all have in common? They have all experienced a broadly similar education system, even though the youngest among those groups are facing a drastically different job market to their predecessors. In fact, the economy has morphed beyond all recognition since the mid-20th century.
For the majority the idea of a 'job for life' is a distant memory. Even the traditional nine-to-five is fading away. Globalisation, digital transformation and, more recently, a worldwide pandemic and the prospect of the worst recession in 300 years have completely transformed every aspect of our lives and the very nature of work.
The future of work
We cannot consider the progression of the education system without first contemplating the evolution of work. The truth is that some of the jobs we are preparing students for today could be non-existent by the time some of them graduate, which is why we need to challenge outdated views on the curriculum.
Over the next 10 years, with the rise of artificial intelligence, automated technology, and augmented reality, traditional, manual and customer service based roles will diminish and there will be less need for a large workforce when computers and machines can do the role equally well. This gap in the job market will only add to the effects of the recession and unemployment as countries struggle to create a stable infrastructure in the aftermath of the pandemic.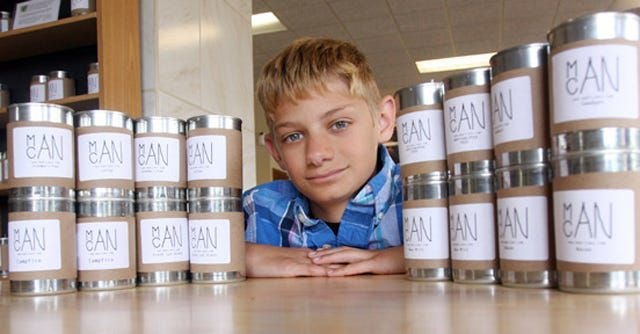 Since the UK's last recession in 2008, self-employment numbers and the gig economy trend have been steadily rising. A 2019 study by the TUC and academics at the University of Hertfordshire found that one in 10 working age adults in the UK work on a gig economy app-based platform, up from one in 20 in 2016. The impact of COVID-19 is only set to increase the trend for gig work as well as the sharing economy thanks to increasing numbers working from home and elevated redundancy figures.
The global pandemic also had the knock-on effect of kick starting a boom in the education technology (EdTech) industry. And this is just the beginning of a huge paradigm shift in how we view education and work.
A proactive approach
We need to see the current crisis as a wake-up call to prepare children and young people for a radically different future. It's time we had a 21st century curriculum that teaches how to create a job, instead of focusing on getting a job.
The national curriculum needs to prepare students for a gig economy that requires entrepreneurial know-how, excellent collaboration and networking skills and the ability to pivot and adapt in a global market.
The curriculum that most western education institutions follow centres around subject study and age-related targets, gradually honing down interests and passions to follow a direct career path. But what if this process is wrong, what if it isn't equipping our future generations with the skills they will need and ultimately, students are ill-prepared to offer any meaningful value to the working world?
Catching up with technology
We are now moving even beyond the information society age into the impact or imagination society where there is a digital layer across almost every aspect of our lives. Big data collected by the internet of things (IoT) will be converted into a new type of intelligence by artificial intelligence (AI) and this will reach every corner of society. We cannot ignore this technological shift, and the curriculum must recognise and reflect these changes in society's structure.
The global pandemic has put digital learning in the spotlight. EdTech can provide the tools to equip students with the entrepreneurial skills necessary for creating their own opportunities, exchanging knowledge and collaborating in a digital economy. It has been pointed out to all of us that the future of learning must have a strong digital focus – interestingly, this is not the norm yet.
Teaching entrepreneurial skills to students
The current education system is outdated and long before the pandemic it was not serving large numbers of our young people. It is fostering a lack of belief in ability and a lack of confidence to cope with the barrage of pressure youngsters are seeing in their daily life through social media.
Looking to the future, we should also be putting more effort into equipping students with the knowledge to help manage the changing stresses and demands of social media and virtual communication in order to protect mental wellbeing.
Our entire education system globally is now being challenged and it will be compelled to go through an inevitable and necessary transformation. We need an education system that will serve a rapidly evolving generation, and it will not suffice to teach them lessons from the past.
To be successful in school, work and life, people need to effectively articulate their thoughts and manage conflict effectively – we need to be teaching these vital interpersonal qualities as part of the curriculum. Public speaking and leadership qualities should also be nurtured.
There are also the personal qualities associated with entrepreneurism – like self-motivation, self-discipline, ambition, resilience, confidence and interpersonal skills – that have a tendency to be overlooked and undervalued in the education system today.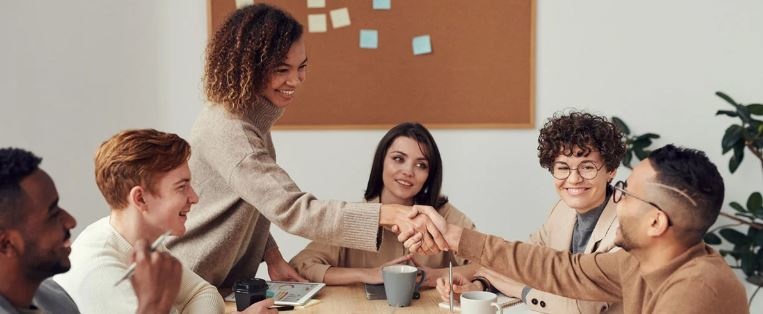 Another key area we need to refocus our attention on in the curriculum is languages – particularly in the UK. Language and cultural studies should also be given a higher priority in order to enable young people to thrive in today's increasingly globalised business environment. As businesses scramble to expand across borders, adopting a second or third language with knowledge of social customs and taboos is, and will continue to be, an important advantage in the job market. Why not place more emphasis on business conversations and phrases?
For students today leaving full time education and going into the world of work, sadly there is a feeling of helplessness and hopelessness when faced with repaying huge loans and not being able to find jobs or knowing what to do next. Career advisors of course play a part, but it is often not enough to help young people understand their true skills and purpose. We need to re-think the system to encourage individuals to express themselves and explore their skills in order to unearth their passions and find their purpose as this is what will drive them to succeed either within the academic world or the business world, or both.
Fostering original thinking
By replacing the curriculum with an emphasis on equipping young people with the desire, abilities and drive to create their own job role rather than relying on the industrial era type of employment, we will begin to see the job market changing and economies revitalised by the range of diversified and progressive businesses that actually identify and fill gaps in the marketplace.
A one size fits all approach doesn't nurture individual people. Education is a very emotional and individual journey, the future curriculum needs to help students become aware of their natural skills, talents and passions.
The quote that sums this up perfectly is by Albert Einstein, who said: "Everyone is a genius; but if you judge a fish on its ability to climb a tree it will spend its whole life believing it's stupid."
Through teaching aspects of enterprise in schools, students are offered a more individualistic approach to learning enabling them to excel in what they are good at and what they enjoy, and better plan for their futures.
Our current system prioritises academic ability, and rewards those who fit this profile, and has failed those who don't, leaving too many 'fish' who failed to 'climb the tree' feeling bitter, rejected and useless. Increasingly, and at a younger age, children themselves are not willing to be labelled. They struggle to be contained in a classroom. They end up disillusioned with the system.
To remedy this, going forward, the idea is to flip the traditional education experience that can be disengaging, irrelevant and redundant in a one size fits all model, to a model that is instead personalised and individualised, bringing out the unique genius qualities in every child.
Every one of us has our own set of skills and are naturally talented in different areas of academia and business. By enabling students to identify and hone these skills in their schooling years, rather than struggling with areas they are not so confident in, a more robust and dynamic body of students will emerge to help rebuild this new world that we have found ourselves in.
A more entrepreneurial focused education offers each child the chance to thrive and grow their passions, developing the skills that they are naturally more gifted at. This progressive education offers child centred, personalised learning pathways igniting the genius in children, creating self-aware lifelong learners who are our empowered future leaders.
For many years, our education system has not encouraged individual 'genius'. In fact, in many cases it has repressed natural self-expression and used measures to control, dominate and subjugate youthful enthusiasm and curiosity, in order to conform to societal norms.
Our society still admires, encourages and demands academic success, equating 'success' in this arena to personal achievement and financial success in later life. We look up to the doctors, engineers, accountants, scientists and teachers – responsible and useful members of society – but where would we be without the writers, artists, inventors, dreamers and entrepreneurs?
Offering all students the potential to be entrepreneurial creates a level playing field and enables the workforce of tomorrow to learn how to forge their own path in a rapidly changing economic landscape. Whether they start their own business and employ others or choose to bring their skills into an existing company, the entrepreneurial spirit will be invaluable.
The future should focus on an inclusive, globalised and open source curriculum which offers a network and community that any individual, class or school can be part of.
Education is one of the cornerstones of our society and imperative in the progress of future generations. In the western world every child is entitled to an education and it is the process in which our children and our children's children will learn about the world, find their own identity, and ultimately prepare themselves to one day enter the world of work and contribute back to society.
As the great Nelson Mandela put it: "Education is the most powerful weapon which you can use to change the world."
About the Author
Roger James Hamilton is a world-renowned futurist, New York Times bestselling author and co-founder of Genius School. Genius School is the world's first global, virtual school providing a full curriculum designed to nurture entrepreneurs, artists, changemakers and global citizens. Roger is also founder of Genius Group, a $300 million group of companies leading the entrepreneur movement which includes his tech company GeniusU. https://www.geniusu.com/pages/genius-school
Register for free
No Credit Card required
Register for free
Access to 3 free articles
Free TeachingTimes Report every month