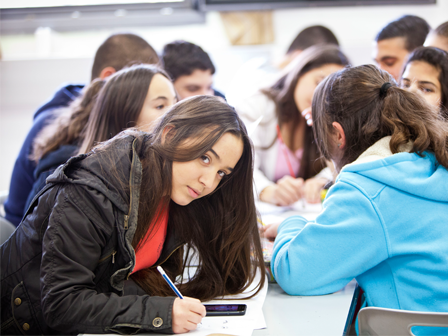 Disconcerting gaps in education are prevalent across the world, and all the more so in Israel. Results from the most recent Programme for International Student Assessment (PISA) survey exposed a 121-point difference between reading abilities of socio-economically advantaged and disadvantaged students, markedly higher than the already concerning 89-point average difference found across OECD countries.
Similar differences were recorded in mathematics and science abilities, and a comparison to the results from the 2009 survey exposes growing gaps in Israel over the last decade (OECD, 2019).
Educational leaders in Israel and across the world therefore agree that it is critical to identify practical strategies that can be implemented to improve learning opportunities for underserved youth. A study of Darca, a school-network managing forty high schools and educational institutions (with a reach of 22,000 students) in Israel's underserved communities, can help accelerate this conversation.
In 2010, the year before Darca took over management of the Itzhak Navon High School in the peripheral city of Netivot, only 13% of its students graduated with a certificate making them eligible for university matriculation. Darca's management boosted that rate up to a current 86%.
Non selective policy
Darca led similar transformations in the town of Gedera, where it took the Menachem Begin High School from a 53% rate in 2012 up to a current 94% rate, and in the city of Lod, where it took the Maxim Levy High School from a 48% rate in 2011 up to a current 93% rate.
All three schools' starting points were well below the 2018 national average of 58%, and today far outpace it. Darca is now the leading educational network in Israel with the highest network-wide rate of students graduating with university matriculation eligibility.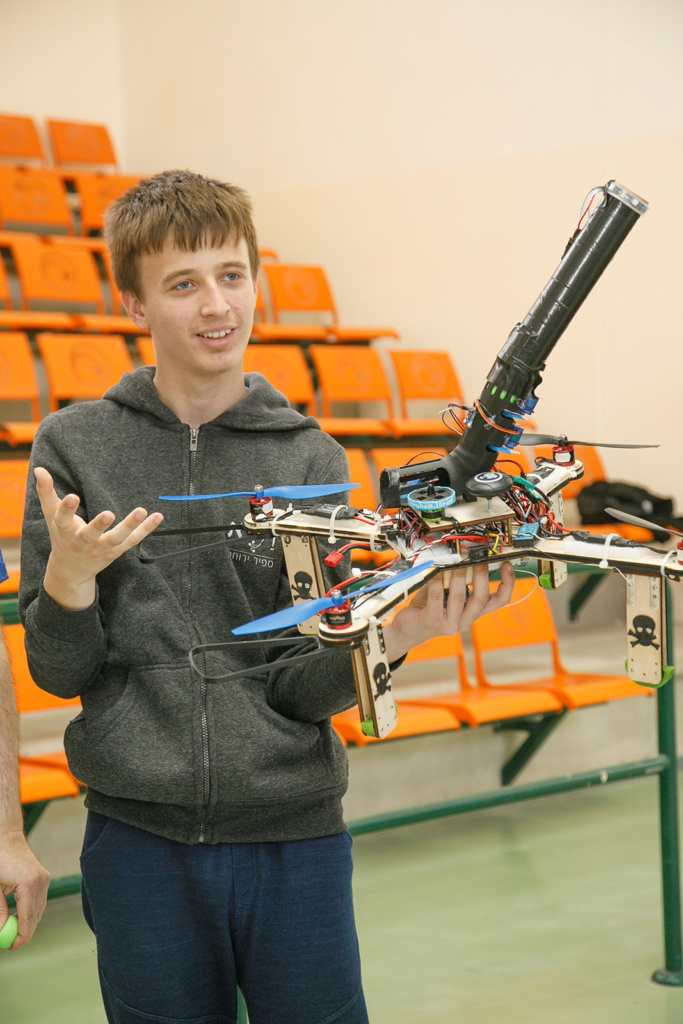 It is achieving this while remaining committed to a non-selective student acceptance policy and to not expelling any student for behavioral or academic transgressions. This ensures Darca's schools serve as the stable unconditional home and support system many underserved youth would otherwise be without.
An in-depth analysis of the key elements behind Darca's work can be very informative for educational leaders committed to this cause.
Empowering School Principals
When it comes to strengthening underserved schools, principals are the absolute cornerstone. Scholarly research spanning several decades makes evident that the quality of a school's principal is an exceptionally critical factor influencing school performance. Empowering principals, therefore, is essential. Darca's experience, supported by literature in the field, points to several key forms of support principals need.
Mechanisms to filter out noise
Principals need mechanisms that filter out the noise. They contend with numerous different stakeholders, including education ministries, local municipalities, teachers' unions, parent-teacher associations and more, receiving mixed and often contradicting messages.
They are pulled in countless different directions, drowning in bureaucratic paperwork, legal issues and sometimes unfair local media coverage. As a result, they are working under tremendous and unprecedented pressure. These are the kinds of forces beating principals to the ground, resulting in distracted and much less effective school leaders.
Darca alleviates its principals' burdens. It often serves as an intermediary, synthesizing the many stakeholders' voices into one clear message for the principal. It helps with schools' administrative tasks, legal issues, budget management, human resources and even parent concerns.
Managing forty schools, not only does Darca benefit from economies of scale, processing all these tasks in a much more resource-efficient way, it has also developed expertise doing so. In this way, Darca manifests the understanding that "principals can no longer simply be administrators and managers. They must be instructional leaders focused on improving student achievement (Portin, 2009)."
Development and enrichment
Principals need ongoing quality and relevant training. The challenges they face are constantly reinventing themselves. The skills required to successfully do their jobs draw on multiple different disciplines, and research is always presenting new groundbreaking ideas that can be applied in the field. Without development and enrichment platforms, principals will fall behind and lead ineffectively.
Addressing this need, Darca runs what it calls the "Principal Seminars Series," which includes six one to two-day seminars throughout the year for principals from all forty Darca schools. The seminar content is determined through a meticulous process. Each of the forty schools has a designated expert working in the Network that closely accompanies the principals, remaining attuned to the serious day-to-day challenges they face.
The experts research and locate materials that speak directly to these real-life challenges, ensuring principals are enriched with both pedagogical and managerial content that is most relevant to their job. Through collaborative sessions, the principals form "think tanks," coming up with innovative ways to address their challenges. Remember also that principals and their staff tend to be overworked, so it's important to note that Darca sees to it that all logistics ensuring principals' participation are seamless.
Support Network
Principals need a support network. Leadership life requires a degree of isolation, and this loneliness can lead to feelings of burnout for many principals (Ackerman & Maslin-Ostrowski, 2004).
Darca recognizes that mental health is paramount, and that principals' profession puts them under constant strain. It therefore maintains open communication with them and supports them with professional therapy should the need be identified. Additionally, the principals' seminars are structured in such a way so as to serve as a built-in support network.
They always include bonding activities that allow principals time to converse, share thoughts, concerns and setbacks. The connections they form with each other build the support network, after which they know they can rely on these connections during their day-to-day, serving as an antidote to the isolation that comes with leadership life.
The positive effects of empowering principals in such ways have been evident. The increased focus, organization and creativity, to name just a few, also trickle down to schools' educational staff, and students benefit from a significantly improved learning experience.

Motivating Teachers to Excellence
Principals' leading responsibility is to motivate and develop their schools' teachers to excellence, for "the quality of an education system cannot exceed the quality of its teachers (Barber & Mourshed, 2007)." In Israel, as in other countries, however, the standard tools managers rely on to incentivize staff are not readily available to principals.
Despite Israel's move in recent decades towards a more capitalistic system, its Teacher's Union is a strong remnant of its socialist roots. In this context, teacher employment agreements are fixed: laying off underperforming teachers is an almost impossible ordeal while rewarding exceptional ones is usually not an option. Principals must therefore think outside the box to find similarly effective ways that help manage their educational staff. Darca guides them to innovate and focus on creative tools that emphasize strengthening teacher morale, enthusiasm and sense of significance.
Darca invests additional resources to refurbish teacher spaces, making them feel cared for. It recognizes exceptional teacher contributions through annual awards and special features published in local newspapers. It established a welfare fund to serve as a safety net teachers can rely on when in extreme need. Above all, Darca models a culture of camaraderie, prevalent across all relationships.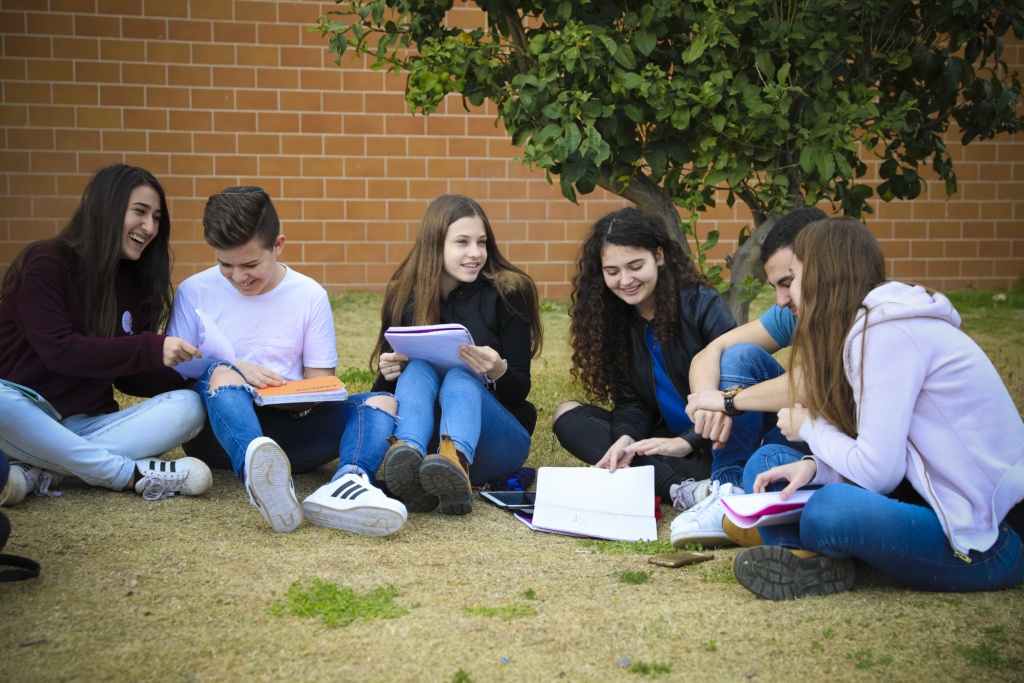 Teachers know Darca is always there to lend them a helping hand, especially through hardship. Students, in turn, benefit from similar attention from their teachers, who recognize the stressors they bring from home and who will go the extra mile for them. Beyond this, Darca focuses on teacher training to bring them to optimal performance. It organizes workshops for teachers, opening courses that train them to integrate technological, organizational or graphic tools, for example, into their repertoire.
Darca's sought-after professional development programs in fields such as entrepreneurship, multiculturalism or social justice have proven to be especially effective. Teacher interest is high, but the number of participant spots offered by Darca is deliberately kept limited.
This selectivity inherently drives its teachers to excel as they build résumés that will help them get accepted. Furthermore, participating teachers often receive grants to establish new initiatives based on this training. Hence the professional development programs not only distinguish exceptional teachers, they enrich their skillset and reward them with the opportunity to dream.
Cultivating healthy student Mindsets
The goal ultimately is that youth from underserved communities benefit from an educational experience that elevates them to equal footing with their peers from affluent communities. Darca's experience reveals that cultivating motivation and confidence in underserved students is a critical first step.
Youth from difficult backgrounds are confined to a mediocre reality, and their efforts to break free all too often end in disappointment. They eventually lose belief in their ability to break this cycle of failure and resign to powerlessness. With each new school for which Darca assumes management, it finds distressingly low levels of aspirations and elevated fears of adversity amongst students.
Addressing this is at the core of its pedagogical philosophy. In each new school, it introduces programs that widen students' horizons, integrating experiential learning that offers meaningful exposure to the myriad academic and professional opportunities out there.
Darca forms partnerships with hi-tech companies, universities and hospitals, willing and eager to host students. During organized site visits, the awe in students' eyes is evident as they take in university campus life, cutting-edge medical technology, corporate innovations and the many academic disciplines they can specialize in.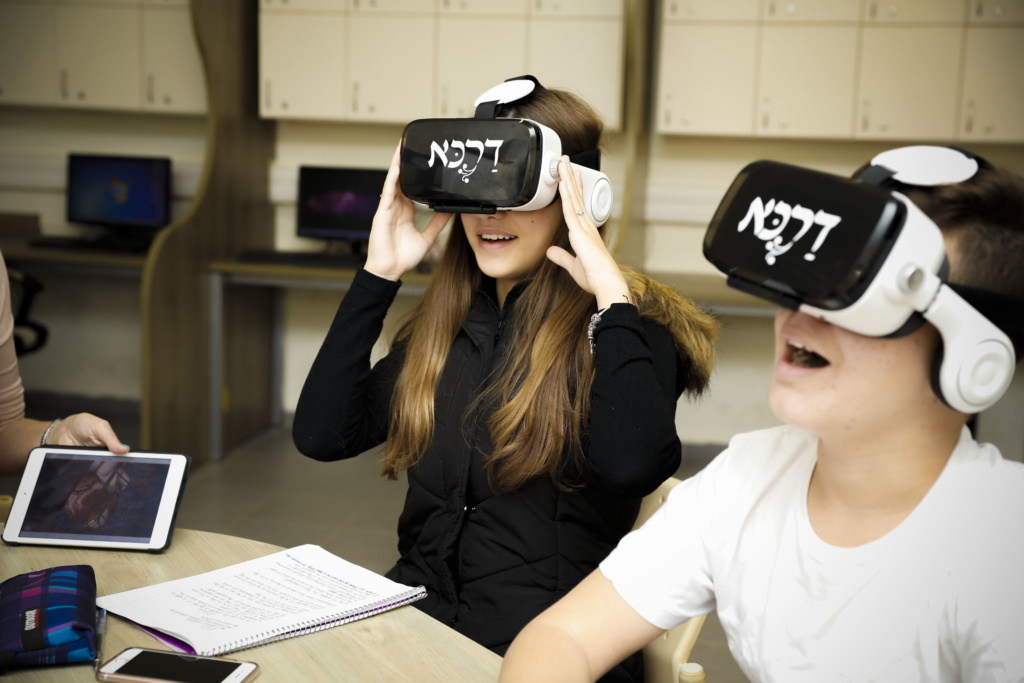 Darca brings these opportunities into the classroom. It supports its schools in opening hi-tech study tracks and competitive robotics teams as a way to expose students to the principles behind engineering and technology. It utilizes virtual and augmented reality technology that allows students to interact with simulated objects in virtual environments as if they are real, significantly expanding their perspectives.
Darca also organizes an annual network-wide Model UN seminar, during which students engage in parliamentary-style diplomatic dialogue. In this way, students discover their individual interests, and enthusiasm then paves the way for motivation to develop.
Confidence is also a key ingredient for healthy student mindsets. For this, under-served students need to feel they are on equal grounds with their peers from more affluent communities. Unfortunately, they enter high school already behind academically, and an Israeli study found that gaps are further stretched as families from high socioeconomic backgrounds invest an average monthly sum of ILS 682 (some USD 200) per student on private tutors, while students from Israel's under-served communities receive almost no private tutoring at all.
Darca funds supplementary teacher-supervised reinforcement study hours in order to help bridge these gaps. It also integrates the widely known practices associated with "growth mindset" in order to cultivate confidence (Dweck, 2006). The core principles of growth mindset offer under-served students accessible evidence that "intellectual abilities are malleable and can be improved (Wilson & Conyers, 2020)."
Darca has been incorporating growth mindset into its instructional methods for over two years, and teachers report that students are putting more effort into their studies and being less cautious when it comes to facing challenges. Ultimately, under-served students need their curiosity triggered and they need to solidify the belief that through hard work, the sky is the limit.

Safe and aesthetic grounds
Another element that has been essential to the transformation of Darca's schools is the improved environment on school grounds. It is critical that students feel safe, including that they see strict and consistent adherence to safety regulations both in relation to schools' physical structures and to supervision preventing violence and bullying. A school where students fear bullying or suffer injuries due to careless safety hazards cannot expect them to have adequate mental capacity left for focused learning.
Beyond safety, it is important to take into account what values students internalize from how their school is maintained. For example, before Darca took over management of the Maxim Levy High School in Lod, "the schoolyard was littered with vodka bottles and syringes (Batito, 2019)" and students' approach to their academics followed suit.
Darca invested supplemental funds and as Batito (2019) observed, "Those trees, the new piano in the lobby, the light-colored wide corridors, and the shaded benches, all represent a new narrative in which vision and reality unite into an educational tale that has nothing to do with the school's past."
Darca's rejuvenation of the school grounds breathed renewed energy into the place. The aesthetics projected a sense of accomplishment, which was picked up by students and teachers alike. The Maxim Levy High School example is just one of many in which Darca helped strengthen schools through investing in their campuses.

Philanthropic partnerships
All these pivotal elements depend on additional funds. While additional funding is especially hard to come by in socioeconomically poor communities, it is clearly critical. It gives principals breathing room and allows them to take ownership, so they can invest in opportunities and properly respond to their schools' dynamic needs.
It funds professional development for teachers, special programming that develops healthy student mindsets and covers the expenses associated with maintaining safe and inspiring school grounds. For this reason, it is important to outline how Darca manages to supplement its schools' budgets.
Yet, under-served schools in most cases lack the resources to form these beneficial partnerships. Their staff are normally stretched too thin, barely able to attend to the most pressing matters, and the scale of an individual school's needs does not justify opening an additional staff position for this. The scale of a school network on the other hand, managing dozens of schools with additional funding needs, justifies the investments to create a fundraising mechanism and therefore significantly increases the chances of forming funding partnerships.
Darca is an excellent example of translating this blueprint into practice. It was founded in 2010 by two prominent philanthropic foundations working to strengthen education in Israel's underserved communities. Over the years, Darca steadily grew in the number of schools it managed, and cultivated new major strategic partnerships with leading foundations and private donors committed to this same cause. T
The financial implications for its schools have been remarkable. Under-served schools in Israel are normally managed either by the municipality or a private network, both of which charge overhead from the schools' government-funding. Darca's strategic partnerships cover the Network's headquarter costs, so that 100% of government-funding goes directly to its schools. Furthermore, its partners contribute supplementary funds to each school equaling an average of 15% of their budget. These are the funds that allow Darca to implement the important elements and propel its previously underserved schools to become top-ranked educational institutions recognized for their distinction.
Conclusion
There is significant concern across the world when it comes to narrowing gaps in education. Yet, the widespread reality is that under-served youth continue to receive an educational experience far below that of their affluent peers. It is the responsibility of leaders such as the Darca Network, achieving sustainable positive change, to share their best practices and enrich the existing conversation, so that the global education community can draw on this body of knowledge and catalyze an exponential increase in the number of youth benefitting from improved learning opportunities.

Dr. Gil Pereg is the founding CEO of Darca Schools and previously served as principal of two prominent high schools in Israel. He holds a Law degree and a Master's degree in Philosophy from Bar-Ilan University, a Master's degree in Public Administration from Harvard University, and a doctorate from Northeastern University, completing his thesis on effective practices of successful principals in Israeli high schools.
Bibliography
Ackerman, R. H., & Maslin-Ostrowski, P. (2004). The wounded leader and emotional learning in the schoolhouse. School Leadership & Management, 24(3), 311-328.
Barber, M., & Mourshed, M. (2007). How the world's best performing school systems come out on top. London: McKinsey & Company.
Batito, M. (2019). Teaching them a Lesson. Yedioth Ahronot, 2 August 2019.
Dweck, C. (2006). Mindset: The new psychology of success. New York: Ballantine Books.
OECD (2019). Programme for International Student Assessment (PISA): Results from PISA 2019 (Volumes I-III), Country note: Israel. Paris, France: OECD Publishing.
Portin, B. S. (2009). Assessing the effectiveness of school leaders: New directions and new
processes. Washington, DC: The Wallace Foundation.
Wilson, D. & Conyers, M. (2020). Believing in the Brain. Educational Leadership, 77(8), 22-27.
Register for free
No Credit Card required
Register for free
Access to 3 free articles
Free TeachingTimes Report every month