Young Innovator of The Award Winner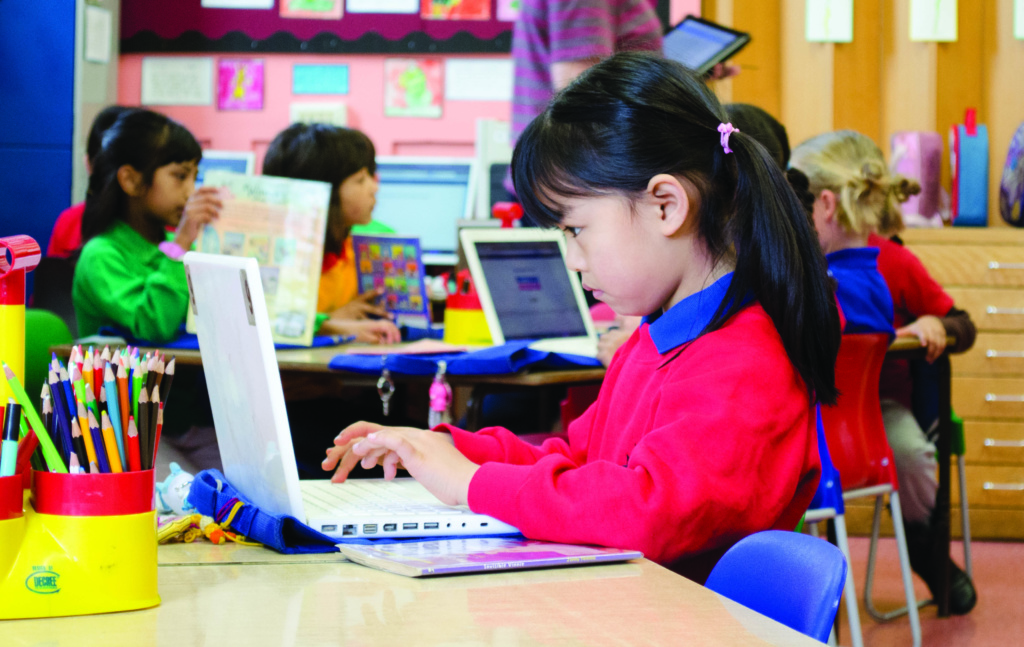 According to Common Sense Media, currently eight to twelve year olds spend just under five hours with digital entertainment each day. If we cannot keep our children from the screen, we have to make sure that they spend their time with more meaningful entertainment, which is what Yaldi Games' is all about.
Our mission is to intrinsically integrate knowledge into popular game genres, creating games that are both fun and educational. Our game design follows recent research on how to increase information retention in a video game, by considering principles of affective learning, behavioural learning, cognitive learning and social learning.
Bridging the gap between gaming worlds

I am not a digital native myself, but I have been playing video games ever since I was 11 years old. I found that games generally improved my critical thinking and problem solving skills. They taught me to recognise patterns, learn from mistakes, and be creative and experiment. However, as a game designer I noticed a stark difference between educational and commercial games: the former focusing too much on education and the latter too much on fun. I always felt that it should be possible to create both, a fun experience with beautiful visuals and empowering narrative, and real information learned without effort.
Our first title "Wholesome – Out and About" belongs to the genre of 'life simulators', peaceful games that simulate everyday life, that are popular with players of all age groups. It is aimed mainly at Key Stage 2 pupils and based on my personal experience as a gamer and game designer, as well as research of digital-based learning. It blends digital play, learning and traditional analogue skills, to create an inspirational range of interests including foraging, nature awareness, sustainability practices, healthy cooking and fun crafting. All set within a beautiful forest environment that features real world plants.
Using games to encourage nature exploration
Wholesome can be played by pupils during IT lessons, after school/lunchtime clubs and at home to inspire social interaction outside the game through shared activities such as foraging, cooking or crafting. Wholesome's mission is to increase interest in the natural world and to inspire outdoor activities and analogue craft and play. Through the game, pupils will learn about plants and mushrooms and discover their uses, benefits and dangers.
The game is designed to encourage players to convert digital play into analogue action. Players will be able to cook wild food recipes (with the assistance of teachers or parents) and craft decorations based on factual recipes and instructions within the game. They can download them as a pdf and recreate long forgotten recipes using ingredients naturally found in the British countryside, like spruce tip jelly, elderflower syrup or hawthorne ketchup. We want to inspire children to pick up new hobbies such as felting or knitting and teach them about recycling and upcycling.
Gaming in schools
Through Wholesomes' interdisciplinary design, it can be used to support learning in a wide range of subjects, from nature classes and crafting to early maths and healthy eating. Discussions with educators led us to design a special school environment that lets teachers choose the most relevant plants and lets them define tasks for their students.
There will be a school leaderboard and bi-monthly events which could turn into school wide competitions. Students can access the school environment through the App with either their own device or with a school device by means of a login. In order to provide these specific functionalities, we will offer a yearly based subscription model for schools. The school feature will be released in early 2022.
The benefits for pupils
Encouraging, especially digitally addicted children, to spend more time with meaningful non-digital activities is one of our major goals. We want to inspire them to interact with each other and nature, making real memories together. As a study in Frontiers of Psychology 2 has shown, connectedness to nature will increase children's sustainability practices, which in turn increases happiness.
Once Wholesome is released (planned for Nov/2021), pupils can register and download the standard version of the game from the App stores for free and play it on their mobile devices (phones and tablets).
Next steps for Wholesome
We have a long list of expansions planned for Wholesome, such as gardening, fishing, bird watching and bee keeping. Our ambitions are for Wholesome to grow into a wiki like Wikipedia, preserving and sharing knowledge on nature, cooking and crafting. We want to build a game that will have a positive impact upon the health, wellbeing and mental resilience of players and inspire children to go outdoors, develop a passion for learning new skills and to look at the world around them differently.
Ultimately, our effort is geared towards encouraging sustainable behaviour by inducing a love for nature. As experience shows, people only tend to protect what they love.
Visit our website to learn more about us, our mission and our first title Wholesome: www.yaldigames.com/ If you want to contribute in order to shape the design of the game for schools, please get in touch with me at: elena@yaldigames.com
Elena Höge (28 years old) from Edinburgh is the founder of Yaldi Games who create educational, meaningful games with an environmental, social and cultural impact.
Register for free
No Credit Card required
Register for free
Access to 3 free articles
Free TeachingTimes Report every month