On February 9, nearly 200 million primary and secondary school students in China started their new term in what has been described as the largest home learning experiment ever. There has been a sharp rise in educational radio broadcasting in China and online education has boomed worldwide. Some pundits believe this trend will continue long after fears about coronavirus have died down and it may change the face of education in the UK.
China's response – from large scale quarantining to building a hospital in six days – was impressive. Their efficiency in dealing with the education crisis was equally astounding. By mid February China's Ministry of Education had launched a national cloud learning platform: 169 lessons were introduced for the first week, covering 12 subjects for junior and senior high school based on the national curriculum. According to Central China Television news, materials would be supplemented by key teachers from Beijing and other cities as needed.
The government also worked with three major telecommunications operators – China Mobile, China Unicom and China Telecom – and tech companies including Baidu, Alibaba and Huawei. They provided 7,000 servers and 90 terabytes of bandwidth to back up the e-learning platform so it would function with up to 50 million students using it at the same time.
It is unlikely that the UK would be able to mount such a speedy or uniform response because the market here is disparate and fragmented but schools are beginning to learn from those around the world who have been directly affected by the crisis.
Putting technology in place
Quarantine for Coronavirus in the UK lasts two weeks and schools must have a way to get lessons and homework to students who are unfortunate enough to find themselves in that situation. Heathfield School for Girls, a private boarding ad day schools with a lot of students from China and Hong Kong, will support learners via Microsoft Teams and Firefly while Jenny McGowan, director, Asia, at Keystone Tutors, one of the top tutoring agencies in the field has recommended parents look at BBC Bitesize, Khan Academy as well as computerised practice exercises and mock exams such as Keystone Tests, Atom Learning and Bond.
In the far east and in schools dealing with an international cohort they had to put plans in place earlier than most of UK mainstream schools. Paul Kelly, Head of Secondary at The British International School Shanghai in Puxi describes the pressure he was under: 'The decision to close all schools in China was made during the Chinese New Year holiday. Many staff had already left Shanghai and were not able to work remotely.' He asked for advice and a colleague from another Nord Anglia school recommended GCSEPod.
'We had to react quickly and set up GCSEPod accounts for all of our secondary aged students. This gave our staff access to quality resources whilst also buying some time for them to get remote access to their own work. It was incredibly easy to set up. We had a quick lesson and we were up and running. In the short time we have been using GCSEPod we have had over 3,000 Pods viewed, with staff and student feedback being very positive. We will certainly integrate GCSEPod into our revision planning for future years.'
Sensing the scale of the crisis, and the opportunity, many companies are offering help. Until July 1, 2020 Google is rolling out free access to Hangouts Meet video-conferencing to all G Suite and G Suite for Education customers. BrainPop is providing the whole of their suite free to any school closed by coronavirus.
Many schools will stick with the technology they know and are using an online learning platform or for homework. One of the most interesting examples in recent months has been Sparx, an Exeter company shortlisted for two Bett awards, where students are making accelerated progress and becoming noticeably more confident in their ability to do maths.
Sparx uses AI to ensure every student has bespoke homework. In class they use iPads as well as their workbooks where they record their work by hand. Come homework time, algorithms have identified an exact starting point for individual students and will set questions from its vast database which could include questions they had not finished in class and some which were a little more taxing. The questions are predicated on their ability and the speed at which they work as some learners are good at maths but work very slowly.
These will interleaved with work across different topics from earlier lessons to check that they have remembered and understood the concepts. An ideal solution for secondary maths, Sparx still leaves schools wondering about the rest of the curriculum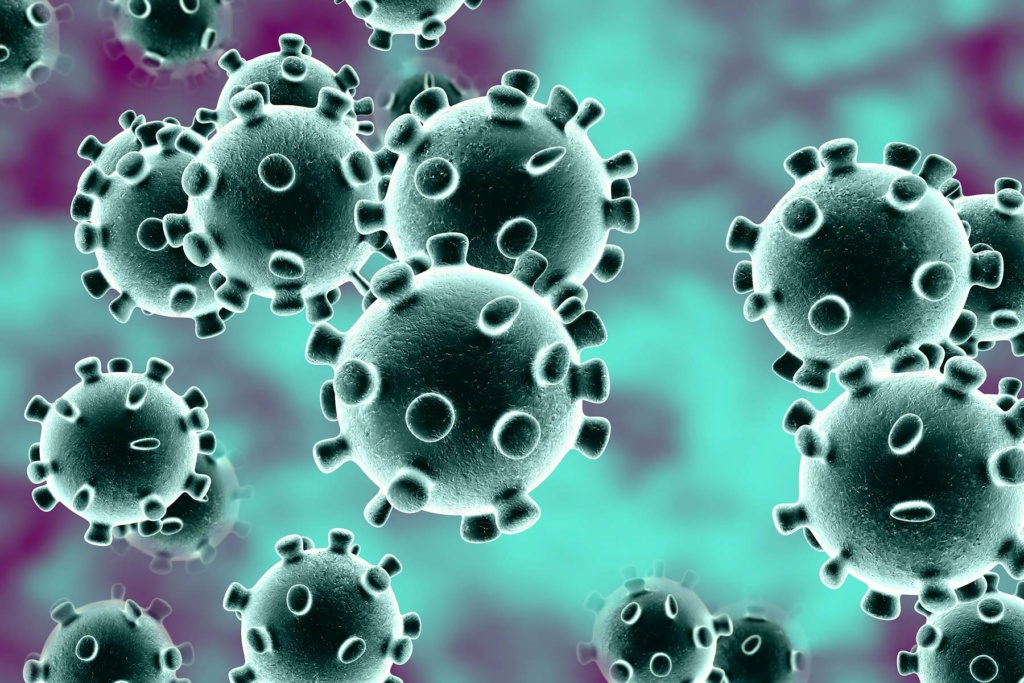 Learning from virtual schools
In the UK when we think of children's education our picture is likely to be one of children going to a physical building, sitting in a classroom with up to 30 other children for a set number of hours per day. The panic about the corona virus and possible school closures has shown that for a significant number of families that is not the case. There are virtual schools, a brand rather than a building.
Jacqueline Daniell, CEO at Wey Education plc, has been involved in the e-learning industry since 2003. While some companies specialise in home schoolers and others in alternative provision for children with medical needs or who have been excluded, she has uncovered a whole raft of families who are not sending their children to school in the conventional sense: 'Soon after we started our online provision, we surveyed our families and quickly found that they didn't fit any particular niche. We had expat business owners who were travelling and didn't want to put the children into boarding school, parents who had a child in private school but couldn't afford a second set of fees. Then there were those who feared that the local school was too big or too far away and that the bus services were unreliable. There were gifted and talented children and also children left behind. It was an enormously wide cohort.'
Her company has been quick to react to announcements of possible school closures if the government moves from 'containment' to 'delay' and decides to shut schools, encourage more home working, and discourage large-scale gatherings. They are advertising a support package that prioritises Year 11 and core subject provision. They are already in the first phase of training staff in schools and geared up for phase 2 implementation and delivery: 'We are making sure there will be a smooth transition and when they shut the doors, we will be well placed to deliver.'
An urgent need for staff training
While some schools will put resources on a learning platform and send out emails or messages to students in much the same way they might currently set homework, others will be looking to the future and planning to extend their online offering.
The medium and long-term issue will be getting staff trained in online learning including basic skills such as how to present engaging content in front of a camera, how to develop interactive online resources and the different roles the teacher might need to take. In a physical classroom, teachers are required to act in different roles according to different stages and modes of learning. Any single teacher may be acting as a teacher, as a guide, as a mentor, as a role player or as a coach, depending on whether a child is learning, exploring, applying skills or reflecting. With online learning teachers need to learn to use different kinds of technology interactive video, adaptive learning activities, quizzes, experiments, projects, group discussion, one to one discussion and this will require CPD and formal online training courses.
'It is important that teachers have internalised the skills to make good use of innovative technology,' said Jacqueline Daniell.
It's not just about the curriculum
Churston Ferrers Grammar School in Devon was shut for a week in March after one pupil tested positive. David Lewis, deputy head, said staff had responded well to the challenge and had come up with creative solutions to set work for almost a whole week in a short space of time. Pupils in years seven to 13 had to complete four blocks of 75 minutes' work, to reflect a typical school day. Each child from year nine to 13 used a laptop loaned to them by the school and uploaded their work onto a shared platform where teachers could assess, comment on work and answer questions.
'The interactivity is really powerful,' Mr Lewis said. 'If we had to, we could keep going. But I feel what they are lacking is that social interaction. I think our students deeply need that.'
Schools will have all sorts of solutions in place to deliver content: LMS systems so they can deliver resources but getting students to interact with those materials, use them and be creative is another matter. This is where social media scores. When schools close it is stressful for children who can lose touch with friends, be lonely and miss out on all the engagement that happens in a real life school, but staff will have concerns about safeguarding.
One possible way to socialise online learning has been devised Henry Platten, a former police officer, set up GoBubble 15 years ago, to provide a safe forum for children. As teachers know, children often lie about their age and sign up to sites where they are at risk from bullying, contact from inappropriate adults and seeing distressing content.
GoBubble lets children have genuine authentic collaborative friendships on a platform that has been designed for the under 13 age group. 'It is safe, it is kind, it is healthy,' said Henry. 'All posts are moderated. children get rewards for likes that they give, rather than the likes that they get, and it switches off at night so children get a decent sleep.'
The long-term effect
While secondary schools with a track record of using LMS's successfully ( this is by no means the same as having an LMS in place) will be able to mount a reasonable partial response to the Coronavirus in the short term, for primary schools with no online learning solution e the impact will be much more severe. Cobbling something together for the short-term is one thing, but we know so little about how the virus works, whether re-infection is possible, whether it will become, as some experts say, endemic in the population like 'flu, are all open questions. The idea that schools might just have to close for a limited period and could then re-open and forget about it all, could very well be an extreme case of wishful thinking.
And schools in many areas of the UK have already been closed because of floods, air pollution threats and snow days. So far there has been little discussion about the impact of closures because the number of lost days has been relatively small, but Coronavirus is likely to be the trigger for a major re-think. Our traditional and very out-dated notion of what school is could be one of the long-term victims of the virus.
Sal McKeown – commissioning editor Digital Learning