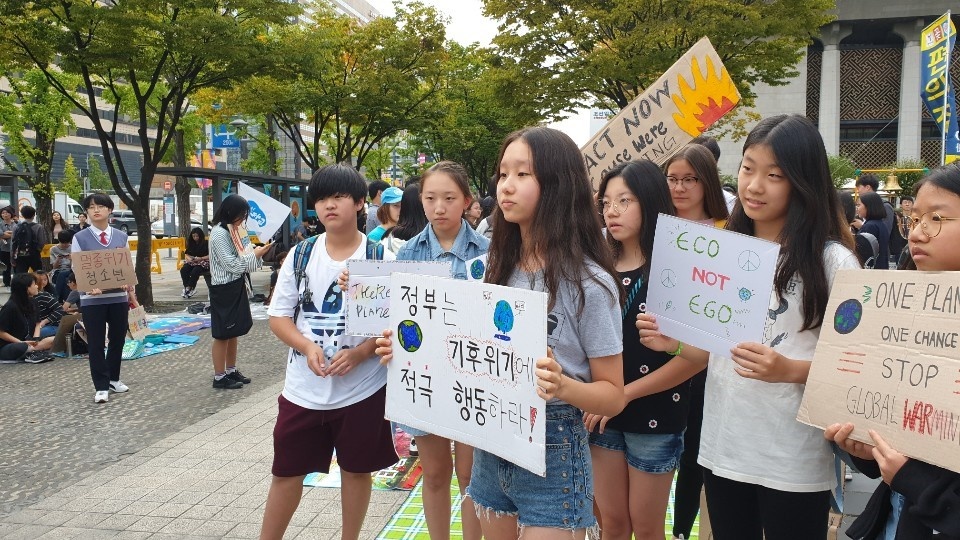 School leaders make a difference within and beyond the school. They impact not only the learning of students, but their character and aspirations, their vision for who they want to be in the world. New models of leadership are about empowering staff and students to become the leaders of the future, it is a model that moves students from leader: follower when they join the school, to leader:leader when they graduate.
The best school leaders ensure that young people get the support they need to enable them to reach their full potential and make a positive contribution to society. School leaders need to support, develop and inspire the next generation of leaders.
We have taken a great interest in how to develop leadership and character in school students for many years as we believe that one of our key roles as teachers is to teach students how they can create a positive impact in society and generate good.
Most students are in education for 13 years and we believe that to be able to flourish beyond school in wider society, students need to be empowered with the skills and character traits that will enable them to make real and meaningful change. When students make a positive impact through taking action, they achieve a sense of self-efficacy and purpose, which are crucial for wellbeing.
We have been lucky enough to have the chance to try out various ways of developing character and enabling young people to serve. Early in our teaching career, we worked on the National Citizen Service with an incredible organisation called 'Future Foundations' and were convinced by the power of asking young people to work together on a social action project that they care about to make a positive impact in their community.
Global Social Leaders
We did, however, feel that this programme could be made even better through adding an international element. When a school from Singapore asked Jon Harper, the CEO of Future Foundations, and me whether we'd set up a leadership course for them with our friends at 'Future Foundations', we asked them whether it would be even more effective if we could invite pupils from other countries, too. They said yes and this is when Global Social Leaders (www.globalsocialleaders.com) was born.
Initially we ran the programme as a two-week residential course based at Wellington College. We were excited by the impact and the projects the young people were carrying out when they returned to their countries, like the team from India who implemented swimming lessons for women to reduce the number of heart-breaking drownings that were taking place in their local river and the young team from Sri Lanka who tested the water quality of their river and then petitioned the local businesses to improve their practices.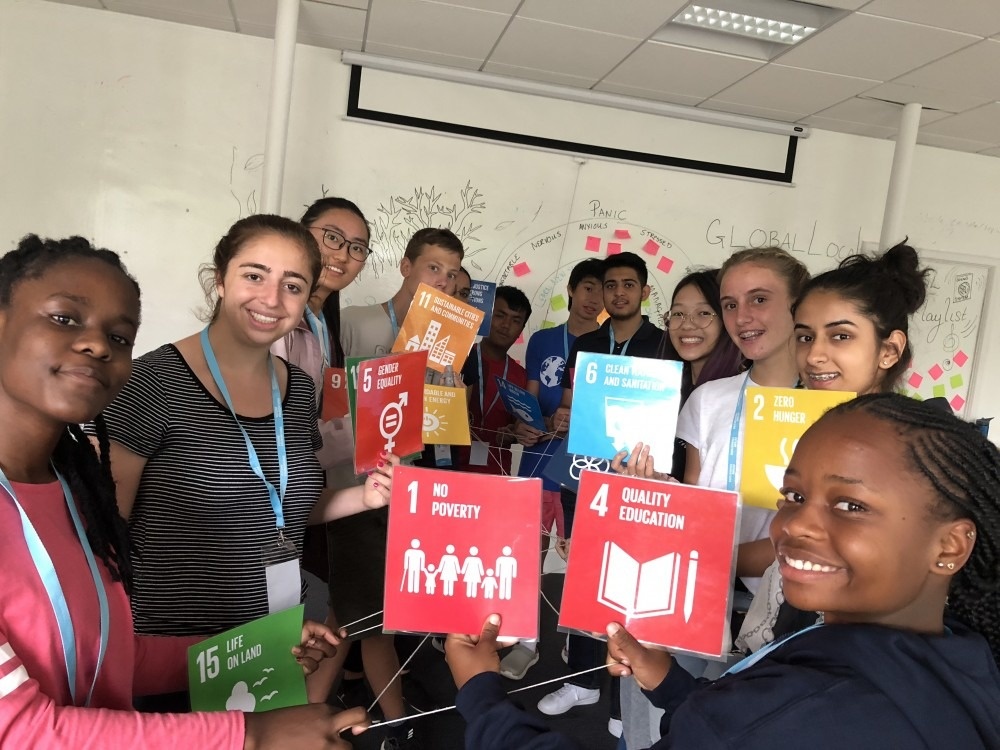 We continue to run this residential programme, but it's only really accessible to 100 young people and they generally only come from 20 countries and, apart from when they receive funding, tend to be higher income students. So, we started to send teams to other countries to deliver the programme as this was more cost effective and carbon efficient than students flying to the UK.
We delivered 3-5 day programmes for 11-18 year olds in India, China, Mozambique, South Africa, Abu Dhabi, Romania and the UK and were again impressed by the creativity, passion and capability of young people to tackle significant issues in their local communities.
Reaching thousands more
Having been so inspired by what young people were achieving we were determined to find a way to reach more teenagers, so we decided to put our key resources online so that they became freely available and create a (free of charge) global competition. We asked students to choose one or more of the UN Sustainable Development goals to tackle with a group of friends in their communities and were amazed at what they came up with.
Over the three years the competition has run, hundreds of thousands of people have been impacted and hundreds of thousands of hours have been volunteered across 105 different countries. Students can look at other young people's projects and can gain inspiration from them. We are also delighted that teams have started to collaborate across countries, with a team from Thailand and the UK working together!
The winners this year, from South Korea, were a team called Greener is Cleaner. Their mission is to prompt their community to consider the environment and our future before anything else, by basing their choices on the UN SDGs. The students-initiated plastic-ban petitions, communicated with large corporations, led students to the climate strike, proposed a sustainable renovation of a city, sent goods for the vulnerable for COVID-19, changed wasteful facilities at school into sustainable ones, as well as loads more inspiring actions.
The students also importantly cooperated with various organisations and were certified for various actions. The impact they obtained was on approximately 10,637 people, taking 400+ vehicles off the road, and reducing the number of plastic cups used every school day by 101! More finalist projects are here: https://www.globalsocialleaders.com/gsl-goals-finalists/
Covid-19
This year, due to COVID-19, we haven't been able to run a residential programme, but luckily we have an incredibly committed and agile team who were able to create a free two day online GSL Festival with 50 speakers and over 650 registrations from 63 countries and thousands of hits on the live stream, as well as a welcome message from former UN Secretary General, Ban Ki-Moon (https://www.globalsocialleaders.com/gslfest2020/).
We were also grateful that Future Foundations won funding from Innovate UK, which has enabled us to run a three-week online programme for nearly 2,000 UK students, as well as being hugely appreciative of our incredible team for the work they put into making this possible with all the complexities of managing interactive sessions for that many young people safely and effectively online (https://www.globalsocialleaders.com/gsl-summer-catalyst-at-home/). We can't wait to see what projects they all take on after these online experiences.
GSL students report how much more confident they feel having taken on a project, how they have learnt invaluable leadership and people skills and how they have learnt more about the world they live in. They speak about the excitement and joy they have experienced from making a positive change in the world and how much they have appreciated being part of a global movement of young people, also trying to make a difference in the world.
GSL … is more than just community service. GSL is creating and forming connections and uniting youth of today. It is easy to isolate ourselves into our own world, but what I learned through meeting kids from all over the world is that although we do have differences, our struggles and our dreams are the same.
GSL gave me the opportunity to see the world through different eyes through the stories that my friends told and the experiences that they went through.
From the team bonding that you do to the discussions that you have, you learn what it really means to be a leader, but also how to be a follower, a partner and most importantly, a friend.
Oge – Polytechnic High school, USA. GSL Participant
Top tips for building leadership and character in students
1. Ask students what they really care about – what about the world do they want to change and make better. The UN SDG's provide a really useful common language for starting this discussion. Reading newspapers together can also help students to identify local issues that they feel passionate about. There are lot of free resources available online for example; https://worldslargestlesson.globalgoals.org/.
2. Ask them to form a team of people who care about the same things and think about what about this issue they want to change, as well as what their strengths, talents and passions are that they could draw upon to make a positive change. Ask them to look at other projects that have done before and think about what they could replicate or build upon. They're organised by UN SDG's here: https://www.globalsocialleaders.com/projects/ . Copying project ideas is definitely allowed and encouraged in just this one instance! We see this has replicating best practice.
3. Ask the students to commit to a time to meet regularly and provide adult support for this. Often adult encouragement, guidance and scaffolding (especially when the teams get stuck) can be really helpful in enabling the pupils to make a difference – they are young and they will hit a lot of bumps in the road that a teacher or adult's life experience can help them with. Some won't need this, but many will. Try not to take over their project but use a coaching approach to ask them great 'what' (definitely not 'why') questions that can help them move forward as well as lots of positive words of support. Asking the students to tell other students, especially if those other students are also doing projects will also really help.
4. Help students to realise that failing, is part of success. Their project may not succeed, but what they learn is the skills they need to succeed in life. In our global competition, we ask students to share both their impact and their learning, and we celebrate all submissions with a certificate, whether or not a project has achieved it's aims, and project teams we spot who have been resilient for example.
"The greater danger for most of us lies not in setting our aim too high and falling short; but in setting our aim too low, and achieving our mark". Michelangelo
The Global Social Leaders Programme has been a testimony to the fact that nothing is impossible. Change only requires a spark and it is GSL that helps light that spark in individuals. This programme will not only make you realise what you are really capable of but also re-instil in you the values and principles which will make you change this world. Therefore, I believe being a part of this extra-ordinary programme, you can move a step forward towards making this world a better place.
Shubham – The Scindia School, India. GSL Participant
We believe that asking students to do something positive to change their community for the better, in a team, is one of the most effective ways to grow leadership and character as it provides invaluable experience of working with others on something meaningful and provides an incredible sense of self-efficacy as well as growing resilience as they hit the inevitable obstacles.
If you would like to know more about our work, please do get in touch. You can register your school to take part in GSL programmes at the following link: https://www.globalsocialleaders.com/.
Author bios
Katy Granville-Chapman served in the British Army as both a troop commander and an education officer, a role in which she set up the education provision for British soldiers in Iraq and delivered leadership training to them. Katy is now a deputy head teacher, an affiliated researcher at the University of Oxford's Wellbeing Research Centre and the co-founder of a global leadership programme which has participants in 102 countries. Katy has advised – among others – David Cameron's government, the Department for Education, England Rugby and the Cabinet Office on leadership.
Emmie Bidston worked developing policies for the government in Westminster, in a range of areas from education to contingency planning. She is currently head of economics at Wellington College and director of the Wellington Leadership and Coaching Institute. She co-founded a charity to help develop young leaders in Africa and runs conferences, coaching and leadership training for adults and young people.
Katy and Emmie are the authors of Leader: Know, Love and Inspire Your People (Crown House Publishing) – out now and available here: https://www.crownhouse.co.uk/publications/leader.