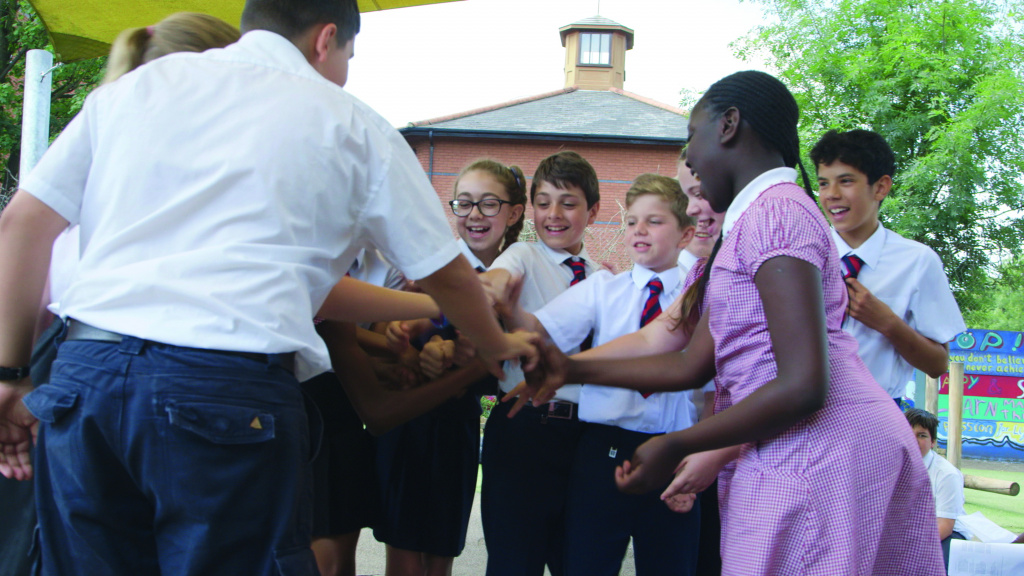 "Belonging means to feel comfortable where you are and just to feel you can be yourself and not have the worry that people might discriminate or not like the way you are. Belonging means you are part of something and you are not just sitting around on the other side … not just left out or lonely."

Student, quoted in: Riley, K. (2017). Place, belonging and school leadership: Researching to make the difference. London: Bloomsbury, p. 57.
Setting the scene
As the 1939–45 war drew to a close, Arnold McNair—an influential Judge and educator—was asked by the wartime government to look at the recruitment and training of teachers. How should future generations of young people be taught? Who should teach them and how? McNair concluded that if Britain was to create a 'wise' democracy, people of the highest calibre needed to be recruited into teaching.1 Teachers are vital today. This article explores what they can do to help schools become places of welcome and belonging for all children and young people.
Create an account to read this article
£

7.00

+ VAT

One-off purchase
Purchase and Download today
Register for free
No Credit Card required
Register for free
Access to 3 free articles
Free TeachingTimes Report every month