"On his way home a headteacher is constantly stopped by the police, astonished at the ridiculous number of passengers in his car, which sometimes exceeds a thousand! He cries: "This is the life of a principal. You drive home every day with hundreds of students, their parents, and the staff along with you. You carry them in your mind."
This description of their job that a principal once shared with me captures the immense responsibility on their shoulders. I have listened to them liken principalship to running a high-tech company, having to meet numerous KPI's, work within deadlines and answer to powerful stakeholders.
I have also witnessed a principal in tears, as she recounted sitting with a student who tried to commit suicide, describing how she grappled between wanting to be fully present for the child, but at the same time struggling in a state of complete overwhelmed shock 5.
The range of talent required has few equals. It is sad but unsurprising then, when studies show that some 30% of principals in Israel leave the position within their first couple years, and a similar 30-50% of principals in the United States do so within their first three years 1.
It is in this context that Darca Schools, a network of forty high schools in Israel's geosocial periphery, has for almost a decade been working intimately close with its school principals to empower them. Darca's principals lead schools with remarkably varied demographics, including students that are Jewish secular, Jewish religious, Christian, Druze, of Russian descent, Ethiopian descent, and of other minority groups.
Four key strategies with which Darca supports its principals have helped virtually all forty of them drive positive change in their schools, and been essential in lifting Darca to be ranked as the leading educational network in Israel with the highest network-wide rate of students graduating with university matriculation eligibility 2.
1 – Structure Lays the Groundwork for Flexibility
One such strategy is the maintenance of a structured work plan with measurable targets that simultaneously encourages creative solutions to unforeseen needs. An example from one of Darca's schools in the peripheral city of Netivot captures this strategy in action. Darca assumed management of the Netivot Navon High School in 2010, a school in absolute disarray with only 13% of students graduating with a certificate making them eligible for university matriculation.
Darca immediately coached the principal to build a multi-year work plan detailing the specific measures that would propel academic performance up to new targets. It used a proven blueprint, which effectively keeps principals focused and motivates educational staff with clearly communicated goals.
Responding to a crisis
For several years the school progressed, satisfyingly meeting targets. Spring 2014 however threw an unexpected wrench in the plan. Shortly before twelfth grade students were to take university matriculation eligibility exams, the 2014 Israel-Gaza conflict broke out, and the southern city of Netivot suffered from heavy rocket fire. Educational activity across the entire city was disrupted, significantly compromising twelfth grade students' exam preparations.
The principal, deeply committed to the targets the school set for itself, was desperate. Fortunately, the school work plan designated funds for unforeseen circumstances, allowing her to think outside-the-box and design an effective solution. She took all twelfth graders to stay in a youth hostel located in a more secure region of Israel. For the two weeks leading up to exams, they benefitted from marathon study sessions in an environment the school staff designed to support and accelerate exam preparation.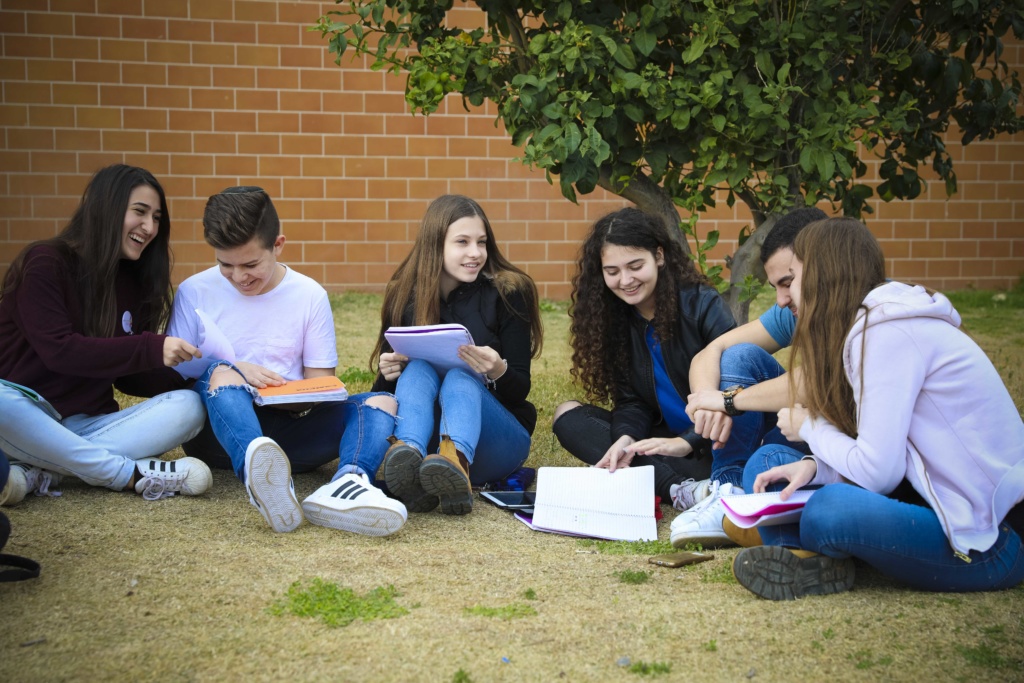 A clear work plan with measurable goals in this instance ensured school leadership and staff kept their eye on the ball. The degree of flexibility they had gave them the freedom to conceive a creative solution.  Not only did the multi-year plan stay on track, an example was set. Teachers and students alike internalised the meaning of commitment, and that innovative thinking can achieve much more than first imagined. Schools will always face various sorts of unexpected challenges, the question is how do they step up to the plate?
2 – Turn Parents into Partners    
Principals can also strengthen their effort to lead schools to excellence by cultivating fruitful partnerships with parents.
First, reach out to and get absent parents involved. In underserved communities, financial instability, language barriers, immigrant cultures or emotional distress threaten to distance parents. Principals can implement procedures to actively reach out, and follow these efforts up with casual meetings, in languages tailored to the parent-groups' preferences. These meetings should remain basic, introducing the important role of the school, the implications on their children's futures and how they can help advance this cause.
This leads into the second element: more advanced seminars that inform parents how, at home, they can complement processes started at school. If the school is emphasising Growth Mindset, the seminar may educate parents to celebrate their children's efforts and persistence, even over good grades. The seminar may discuss why parents should push their children to choose 5-credit over 4-credit math tracks, highlighting increases in students' self-worth and the potential for more lucrative careers.
Third, principals should organize workshops ensuring teachers are properly trained to engage with parents. Teachers are often the face of the school, and they can leave strong impressions on parents. They should know how to display professionalism, and be prepared to handle challenging parent behaviors who may communicate aggressively and even threateningly.
Parent leaders
Fourth, establish a group of parent leaders, such as a PTA. Communicate the critical role parents play in the school community and that their voice is invaluable. Nourish these relations so that there is a group of parents strongly connected to the school and committed to working in its interest.
Integrating this four-pillared framework will help leverage parents' influence at home and in the community, multiplying principals' ability to drive positive change in their school. This year especially, with COVID-19 regulations transferring so much school activity onto digital platforms students connect to from home, engaging parents as partners is all the more critical. Parents are taking on more important roles in ensuring their children receive quality educations, which has shed even stronger light on the inherent potential they hold.
3 – Manage School Stakeholders Effectively
A majority of principals report expending inexplicable levels of energy on managing school stakeholders, which often compromises their leadership. School principals in Israel, similar to principals across the world, answer to multiple stakeholders, which include the Ministry of Education, local municipal leadership, teacher's union and local media, to name a few.
Though usually well-meaning, stakeholders' many differing opinions can pull principals in opposing directions 3. Without one clear message, or in the principal's effort to please everyone, schools can stagnate. In the worst cases, stakeholders can impose their will and completely undermine the school's cause.
For example, an influential municipal leader may push to unnecessarily grow the number of school administrative staff in order to address local employment issues, or the Ministry of Education may be interested to concentrate poorly performing students in one school in favour of strengthening a neighbouring one. These are extreme scenarios, but one can see how a school can easily turn into a political puppet serving the interests of powerful stakeholders.
Darca's stature in Israel's educational field enables it to support principals in managing their school's stakeholders more effectively. In situations when principals are pushed into problematic situations by school stakeholders, Darca can exercise its influence to resolve issues so that principals can confidently and appropriately steer forward. When ambiguous and detached COVID-19 regulations, for example, thrust Israeli principals into very uncertain environments, Darca took matters into its own hands.
Unaddressed challenges
It mapped out all the unaddressed challenges its principals were facing on the ground, pairing possible solutions, and presented this to high officials at the Ministry of Education, who quickly provided answers and issued guidelines accordingly. In such situations when school stakeholders force principals into difficult and often time-sensitive challenges, Darca's principals do not feel so alone and powerless, with Darca helping to expedite bureaucratic processes and more quickly reach the necessary decision-makers.
Darca also importantly sets up school committees with representation from each major stakeholder in order to preempt them sending mixed messages. Representatives are summoned periodically for round-table discussions, during which everyone's voice is expressed and heard by all. Darca supports its principals to conduct open dialogue with all the stakeholders as a partner on equal footing.
The committees serve to synchronize all the stakeholders' voices and bring all of them to support one cohesive set of measurable goals for the school. For example, everyone can be brought to agree on the seemingly trivial goal that the school end the year with a balanced budget. Such a commitment might deter irresponsible school hiring policies. Likewise, everyone can be brought to agree on a three-year improvement process to boost student academic performance. It would be unimaginable, then, that a decision be made that so obviously undermines this goal.
In this way, principals receive deeply needed support to more effectively manage stakeholders, ensuring rational policy decisions are made that serve the school's cause above all. The support frees up much of the principal's energy, allowing them to more wholly invest themselves in their long list of action items.  
4 – Train Through Authentic Experiences
The challenges principals face are unique and they are complex, often requiring time-sensitive decisions under high levels of pressure. Their leadership in action can have far-reaching repercussions. Being well-prepared, therefore, is of the essence. At Darca, principals benefit from six one to two-day annual training seminars specially tailored to prepare them to successfully navigate these difficult situations.
One specific component has stood out in its effectiveness: case studies that simulate real-life incidents principals encountered in the past. Darca has consequently built a library of such case studies to be used in its seminars. The case studies are based on deeply complex and challenging situations principals confronted, usually involving intricacies related to pedagogy, psychology, politics and legalities.
They are broken down to steps so that each is analysed in a methodical way, weighing various options' costs and benefits, with each step adding an extra layer of difficulty. Along the way principals acquire new knowledge directly related to the incident at-hand, and they practice effective decision-making, often under time constraints or in the face of political pressures. Once completed, the session includes a debrief, during which they reflect on the whole process, identifying strengths and areas to be improved.
Noteworthy elements
There are two especially noteworthy elements that are emphasized during the case study experience. First, full immersion. Expert facilitators are brought in to build and set the stage, assigning specific roles to principals and asking them to act out the situation, understanding there is no substitute for first-hand experience. Second, a peer learning community is stressed above all.
The facilitator's approach assumes the most valuable expertise is found amongst the community of principals, encouraging them to draw on their own unique experiences to share insights on the particular challenge at hand. This collaborative approach is an opportunity to practice the kind of team dynamics principals rely on in their school, and equally important, it has a therapeutic effect on them.
Leadership life requires a degree of isolation and involves substantial strain, which can lead to loneliness and feelings of burnout. When they emotionally invest themselves in scenarios that connect them to the challenges they face, and share their experience in a collaborative way with peers who can relate, they know they are not alone 1. Therefore these case studies not only sharpen principals' relevant skills, they build a much needed support network.
Conclusion
Decades of studies reinforce the fact that the quality of principals very strongly influences school performance. Darca's ability to transform dozens of failing schools in Israel's underserved communities, which largely rests on the strength of its leadership empowerment, further affirms these studies. Principals who receive relevant training, are focused, cultivate partnerships, and are encouraged to dream big, build the foundations for excellence. They in turn inspire educational staff to perform at their optimal level, with students as the ultimate beneficiaries, immersed into supportive learning environments that engage them in and out of the classroom.
Dr. Gil Pereg is the founding CEO of Darca Schools and previously served as principal of two prominent high schools in Israel. He has a doctorate from Northeastern University, completing his thesis on effective practices of successful principals in Israeli High Schools.
Bibliography
1)Ackerman, R. H., & Maslin-Ostrowski, P. (2004). The Wounded Leader and Emotional Learning in the Schoolhouse. School Leadership & Management, 24(3), 311-328.
2)Dattel, L. (2019). High School Rankings: the Leading Network, and the one Dragging Behind. Israel: TheMarker.
3)Goodwin, R., Cunningham, M., & Eagle, T. (2005). The Changing Role of the Secondary Administration & History, 37(1), 1–17.
4)Itzhaki, L (2017). The First Year as School Principal: The Overwhelming Task and its Ramifications. Beer Sheba, Israel: Ben-Gurion University.
5) Pereg, G. (2011). The Makings of a Successful Principal: A Phenomenological Research Study. Boston, Massachusetts: Northeastern University.
Register for free
No Credit Card required
Register for free
Access to 3 free articles
Free TeachingTimes Report every month