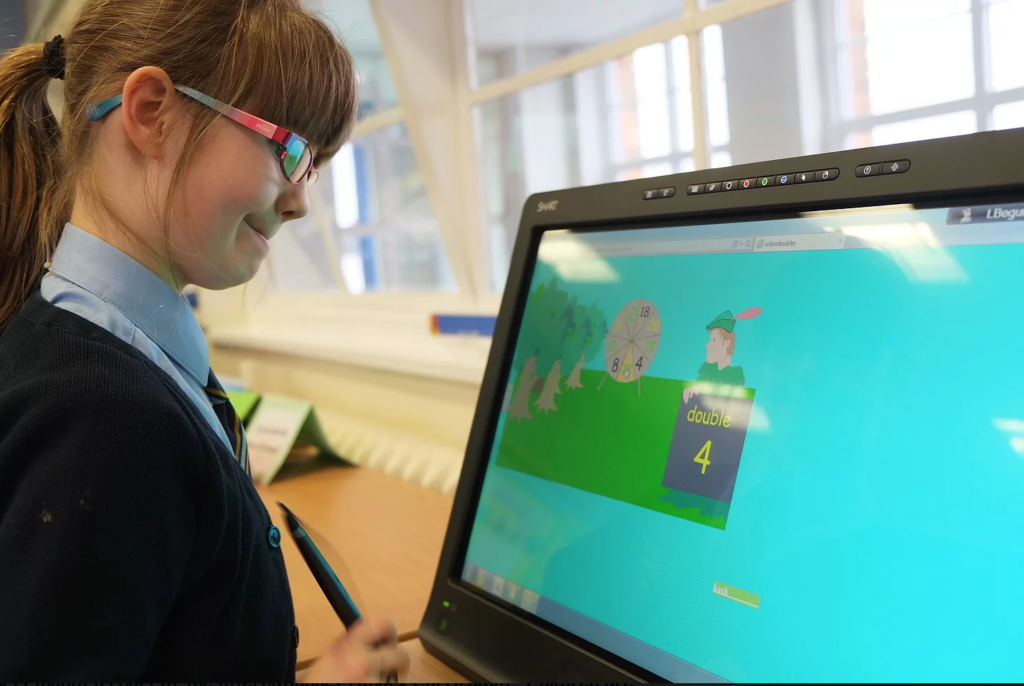 Back in 2014, the quality of teaching at Pheasey Park was described by Ofsted as 'dusty' and learning as 'passive' and we were in the 'Requires Improvement' category. We knew we needed to make immediate changes. That's when we turned to EdTech to create a more collaborative community and give students more ownership of their learning. This has helped us to transform behaviour and attendance levels, support school improvement and reduce teacher workload.
We changed people's way of thinking and largely this has been down to our concerted efforts to showcase the benefits of EdTech resources and our continued emphasis on professional development for staff.
We were delighted when Ofsted rated the school 'Good' in 2016,. They said, 'technology is used effectively to develop collaboration between pupils.' Now we are one of the DfE's official EdTech Demonstrator schools, helping other schools around the country leverage EdTech to their advantage and effectively support teachers and staff both during and beyond the challenges currently faced by the education sector.
Minimising disruption in lockdown
Like many schools, we had embraced technology long before Covid-19 hit, and had many systems already in place, so fortunately didn't have to start from scratch unlike some schools.
We had plans for subscriptions, so Covid-19 brought that forward almost overnight and we implemented systems such as Microsoft OneNote to help create a central platform for our children to log into and access all of our online content in one place.
We made things as straightforward as possible for our parents and children so they would not have to check five or six different subscription sites to access work and homework. This meant there was limited disruption to lessons. We also used the same portal for giving feedback, which staff could deliver via written or audio methods. Audio feedback was particularly effective during lockdown, as children were able to hear the familiar and friendly voice of their teachers.
Maintaining normality
We really wanted to make our children feel as 'normal as possible' in what could be described as the most unusual and disruptive time of their lives. Obviously, maths and English and other subject teaching was important, but we also put a lot of time and energy into our learning platform. Every staff member read and recorded stories, conducted daily live discussions covering educational content as well as general conversations to replicate the social element of school.
We continued running assemblies and singing practice throughout lockdown to boost morale and these were recorded so children could go back and revisit them. We also did daily handwriting sessions to provide a sense of normality, online PE lessons to support their mental and physical health and wellbeing, and online safety talks which were especially important as we were using technology a lot more. We also created a Safeguarding link for children to have direct access to our Learning Mentor.
Our pupils remained highly engaged with their learning and we saw a big increase in children accessing and using online platforms. They were already familiar with many of these resources so this helped learning to continue with minimal disruption. It also allowed us to ensure teaching and learning was as fun and engaging as possible, despite not being in a classroom together.
Identifying gaps in learning
EdTech proved beneficial in identifying gaps in children's learning and helped to differentiate content. We need to identify which children understand concepts and which don't. The simplest way is often by conducting a mini assessment or game Real-time formative feedback is embedded in many of our packages, including EducationCity which helps our teachers evaluate learning. By monitoring progress, our teachers have been able to identify where any learning gaps might be, how serious they are, and what measures might be necessary to close them.
It's simple for our teachers to personalise lessons and activities because they can set specific tasks sequenced in a particular order for a particular child. For example, we had one pupil who had an individual education plan (IEP) for phonics, so using various resources we could easily tailor all his work to phonics activities.
Flipped learning has also been helpful in personalising learning. We ask the children to do a task before the lesson, and then the teachers have that feedback to alert them where they should pitch the lesson, what area to focus on and what level. From this our teachers can set work according to their level or ability. For example, a child in year five, who is on a catch-up program may need to access content from year three. Once they've then shown they have a full understanding and can complete tasks, we can move them up to year four content and continue the process. This has helped us see pupils closing the gap in real time.
This approach lets our children take more ownership of their learning and this will be particularly useful when transitioning to secondary school.
Supporting workloads
With increasing demands on teachers' time, we like to use technology to do the heavy lifting. We always look for resources that will automate processes for our staff, for example, analysing children's reading by using digital reading and assessment screens, so we don't have to manually mark reading comprehension papers which used to take hours.
There's also functionality within many of our digital tools including audio commentary, automatic activity setting for individuals, groups or classes, and differentiated lessons. Where possible, we want to take the administrative burden off teachers and streamline processes.
Investing in professional development.
While we are an EdTech Demonstrator school, it's important to stress the only reason we are able to maintain our effectiveness is because we consistently invest in professional development, and continually revisit and refresh it. Fostering buy-in from teachers will ensure success in the long term, for both teachers and their students.
We have regular training sessions so staff can further develop their skills and explore the functionality of our EdTech provision. Particularly since Covid-19, but even before then, we have seen a huge increase in staff engagement with the training opportunities on offer, for example, we have hosted training sessions for our NQTs, all the way through to whole-school training to give everyone the opportunity to refresh their skills and learn about new features and updates.
Champions take the lead
Working with one of our partners, EducationCity, we have also identified several EdTech champions within the school who work alongside our teachers to support them and provide advice and guidance when needed. We have two EdTech leads who lead the way on rolling out new software developments or resources. If these prove to be effective and suitable, we iron out any snags and then trial it with our digital leaders across the school. If this goes well, we then roll it out to those 'harder to reach' staff who may be resistant to technology. We don't have many, but we find that this approach means we can identify the most effective tech that our teachers will understand and engage with, which helps us as a school to ensure we're providing the best tools and opportunities.
Using technology to collaborate beyond the classroom walls
We need to recognise the ways in which EdTech can help to engage children in their learning. Just because we face physical restrictions, it doesn't mean we have to limit imaginations and collaboration. We work with neighbouring schools as well as those further afield to provide our students with real-world skills and opportunities. For example, we worked with a high school in Canada to support children in the Dominican Republic who were trying to complete homework with inadequate lighting. The challenge for the two schools was to work together to come up with a lighting solution that would help these children with their learning.
Together, the children used Skype to brainstorm and ignite discussions and came up with an innovative idea of wearable lights. These sorts of projects wouldn't be possible without technology that lets pupils from across the world to come together and think outside the box. They can work with those who have different ways of thinking, and this excites disengaged children who feels their ideas are valued. We saw a huge rise in attendance with a class that was especially difficult, and the outcomes of this project formed part of a case study verified by Professor Don Passey from Lancaster University.
Looking ahead
Our long-term aim is to provide 1:1 devices for every pupil at Pheasey Park so that every child at the school will be able to access learning at school, home and we will be able to address attainment gaps in any future lockdowns.
If you at a school that is worrying about how to make the most of EdTech, please get in touch with us. We can help with audits and assessments of what's working and what can be improved; help you to implement action plans and run training sessions; support your longer-term goals and identify the right tools and processes for future success. It's important to give EdTech the same priority as anything else in school. It's a utility – the same as your gas and electricity – it's essential and part of school life. When it comes to the resources, it's also vital that you work with trusted companies. We invest in our chosen partners because we have seen positive outcomes. |Our time, efforts and energy has paid dividends and we can see the results in our children.
More information please contact: Sarah Morgan – Director of Pheasey Training and EdTech Demonstrator Support Lead
Email – training@pheasey.org.uk
Twitter – @PheaseyTraining
Register for free
No Credit Card required
Register for free
Access to 3 free articles
Free TeachingTimes Report every month