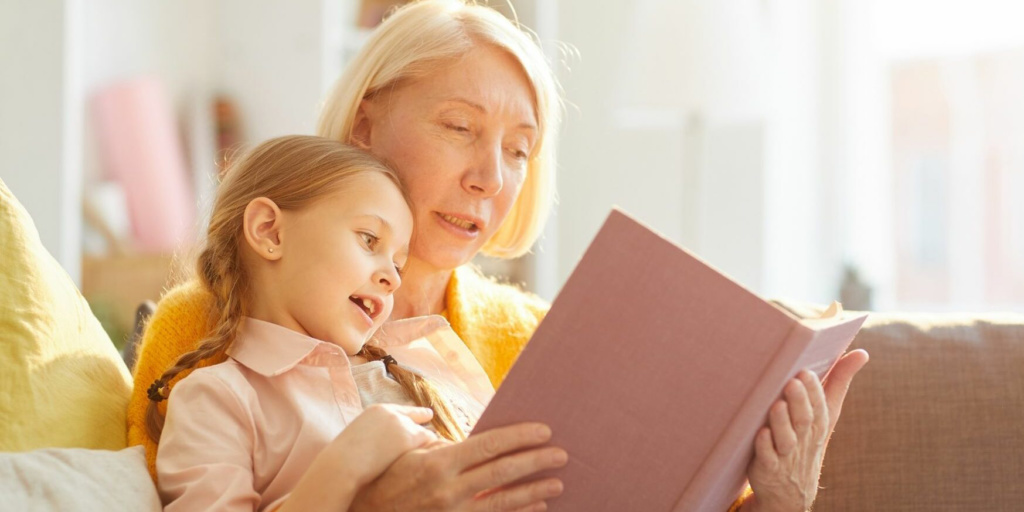 Industry News
In the good old days pre-Covid, I know I for one underestimated how valuable my daughter's 'grandchild bond' was.
Not only did she reap the rewards of spending time giggling, playing and being spoiled rotten thanks to the undivided attention of doting grandparents, but her special 1-2-1 reading time was always assured. Every week, she'd work through another chapter or entire book, while learning new vocabulary and unconsciously enhancing her literacy skills for the next stage of her classroom work alongside her peers.
It's a sad reality of Covid that we now know many children have seen their literacy skills decline, and that's in no small part due to the fact that there's now been less time for Mum, Dad or Grandma to sit reading The Gruffalo or taking that youngster on a literary journey through all kinds of book genre.
We're extremely alert to that reality at Lexonik, and have spent the pandemic ensuring our solutions are one of the ultimate mechanisms for upskilling or continued progress, as our youngsters return to full-time school-based-learning. Our products are rooted in providing rapid learning solutions, giving teachers and pupils the skills to make dramatic improvements in reading, spelling and vocabulary.

Catch Up
Most recently, we've poured a decade's worth of experience in helping over 1300 teachers supercharge reading and vocabulary, into our new cloud-based resource Lexonik Vocabulary.
Schools currently using Lexonik Advance are delighted with pupil progress and confidence. It works fast , making it the ideal literacy catch up solution.
Northumbria University, 2015 found that our flagship intervention programme, Lexonik Advance closes reading and vocabulary gaps . Pupils' reading age went up 27 months in just 6 sessions, making it the solution for closing reading and vocabulary gaps with any age group.
Lexonik Vocabulary doesn't just upskill classroom teaching practice, instead it develops a systematic approach to support every learner, in every classroom, from KS1 to adulthood.
Lexonik Vocabulary supports the explicit teaching of vocabulary, based around the same methodology as our flagship Lexonik Advance intervention programme, so it is the ideal supplementary product to l ensure sustainability and progress across the whole school.
Of course, it goes without saying that I still believe Grandma and The Gruffalo are just as important for reading enhancement among our children as ever, and I look forward to the day when all our children are benefiting from such special time again, but until then, I'm proud to be part of a technological solution which might well help tackle some of the current attainment concern.
Signs That A Pupil Needs More Literacy Support
1. Robotic and hesitant reading – if a pupil's reading lacks fluency it's a sign that they are struggling at the syllable level, having to rely on their phonics and decoding skills and therefore not having automaticity.
2. Disruptive behaviour or reluctant to participate – all behaviour is communication so if pupils begin to 'act out' or 'act up' around periods of reading it's a potential sign that they're fearful and trying to divert attention from the task
3. Reading too quickly – Some pupils read incredibly quickly so they don't have to linger on unfamiliar or difficult words or when reading out loud it isn't clear whether they've actually read the word correctly. Slowing things down also helps with spelling.
4. Reading the same book or material – If a pupil chooses to read the same book over and over it may be because they have learned it and therefore any gaps in their reading isn't on show. It also prevents a challenge to them, so they can stay safe in their current level of reading.
5. Relying on pictures and context clues – Be mindful of whether a pupil is reading the words and not just the pictures. This will lead to them guessing
For enquiries about Lexonik's latest product range, email enquiries@lexonik.co.uk.
Register for free
No Credit Card required
Register for free
Access to 3 free articles
Free TeachingTimes Report every month