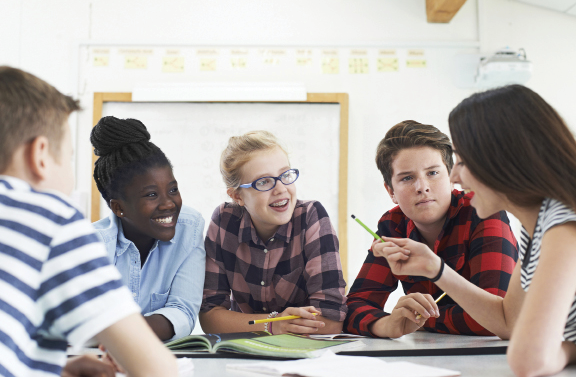 In 2012 the Fair Education Alliance, a coalition of over 100 organisations from education, business and the third sector, set out a vision for 2022: an education system that enables every child, no matter their background, to fulfil their potential. To measure progress towards this objective, we created the five Fair Education Impact Goals to close the gaps in outcomes from primary school through to higher education and employment.

Earlier this month, we launched our fourth annual report presenting the education system's progress towards achieving these goals.

The headlines are sobering. Progress has been too slow and patchy, and in some places gaps are widening rather than closing. Large gaps between the achievement of the most advantaged and least advantaged students still remain across the country. Small gaps at primary school level grow through to GCSE and university admission, leaving poorer students playing catch up for the rest of their lives.

Disadvantaged pupils are more than 8 months behind their peers in reading, writing, and maths by age 11, and when they go on to do GCSEs, they are less than half as likely to achieve passes in English and maths. After their GCSEs, disadvantaged children are six times more likely to be recorded as not in education, employment or training, and nearly ten times less likely to go to a top university. Moreover, many children are falling out of the system completely with the rate of exclusions for all children rising fast. Critically, children from low-income families are four times as likely to be permanently excluded from school than others.

This is not just an issue in terms of academic outcomes, but also in preparedness for life after school and in mental health, emotional happiness and wellbeing. Young people not doing well in education has a domino effect on wider society. A conservative estimate of the total 'resource cost' to public finance of young people not in education, employment, or training is nearly £21 billion, reflecting lost productivity to the economy and welfare to individuals and families. The higher estimates are of a cost of £76 billion, amounting to the budget of a small to medium government department.1 Today more than ever, given the context of Brexit, there is not just a moral imperative, but an economic imperative to make sure we are getting the most out of every young person in the UK, not just a lucky few.

Despite this context, the Fair Education Alliance is highlighting that the future is not all bleak. In pockets across the country, school leaders, teachers and communities have demonstrated that it is possible to close the gaps between the performance of students from low income backgrounds and their wealthier peers, with certain schools achieving very strong outcomes for pupils from disadvantaged backgrounds.2 For example, in inner London, disadvantaged pupils are now more likely to progress to university than more affluent pupils outside of London.

We have proven that we can enable young people to succeed no matter their background but we now need to share practice across the country and make that a reality for every young person in every area. To make significant change, rather than the incremental steps which have been taken so far, we need to take a system-wide view and we need everybody on board: teachers, school leaders, parents, young people, government, charities and businesses.

Our report card this year identifies three things which the 108 members of the Fair Education Alliance collective evidence and experience that we believe need to be achieved to make a step change in enabling every child to fulfil their potential.

The first is world-class teachers and transformative leaders for all UK schools: particularly in the most disadvantaged areas.

Great teaching is one of the most well-evidenced positive interventions that can be made to improve the educational outcomes for children and young people, particularly those from disadvantaged backgrounds. But teachers are currently leaving schools at the same rate they join, while pupil numbers are rising significantly, meaning that the country is facing a shortage.3 This not only concerns classroom teachers, but also the leadership pipeline. Research conducted by Teach First and Ambition School Leadership in 2016 calculated that, by 2022, we could be facing a shortage of 14,000 to 19,000 senior leaders.4 Critically, this retention and recruitment crisis is particularly acute in the most disadvantaged areas.5 Surveys have shown that school leaders in areas with higher levels of deprivation are more likely to struggle to attract teachers.
Create an account to read this article
£

7.00

+ VAT

One-off purchase
Purchase and Download today
Register for free
No Credit Card required
Register for free
Access to 3 free articles
Free TeachingTimes Report every month