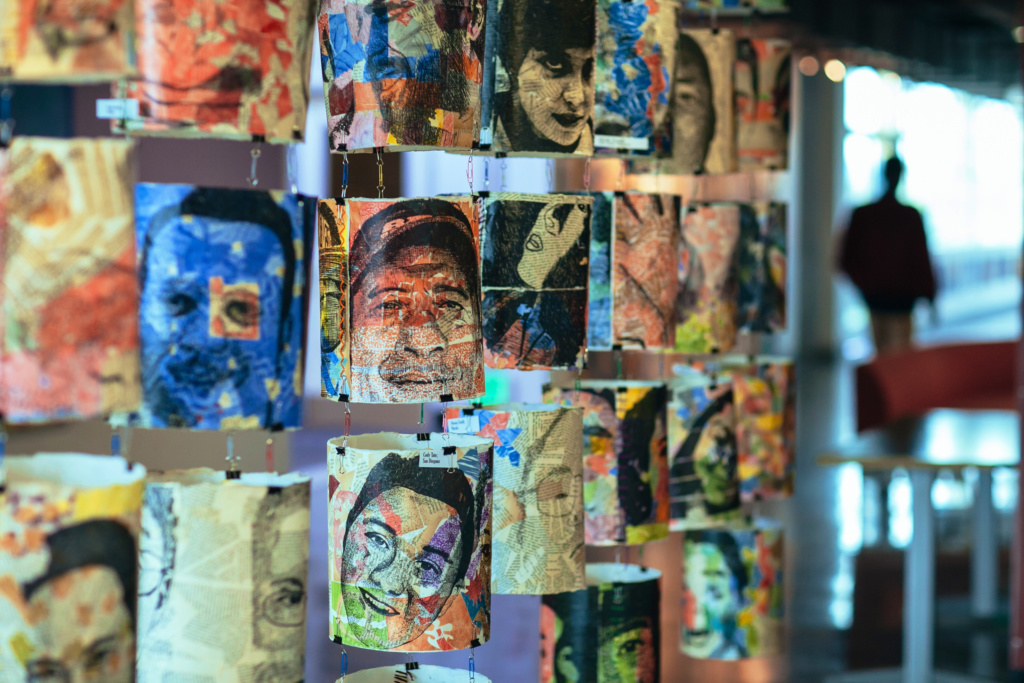 High Tech High in San Diego was described by Oprah Winfrey as a high school that 'doesn't do anything by the book' that 'teaches via hands-on projects' and gets students 'thinking outside the box'.
Expeditionary Learning is one of the innovative approaches that influenced the thinking of the High Tech High Founders. It combines elements from different curriculum areas, puts young people in teams and sets them challenges with the expectation that students will create work of an exceptionally high standard that will have a place in their community. It was one of the first schools of its kind and has been a model for other projects in other countries, including XP School Doncaster in Yorkshire.
Delegates will hear how these schools have bridged the 'vocational-academic divide' to produce a more cohesive approach to education that works for students, the community and the economy. Register to attend EVENTBRITE.
Why we need a revolution
The Edge Foundation has an exceptionally clear view of the current system of education in the UK and the many ways in which it is currently not fit for purpose. Their report Towards a Twenty-First Century Education System calls for 'a revolution in our classrooms to ensure young people take away more from their education than just grades'.
They cite the work of David Crossley, Executive Director of Whole Education and author of Systematic School Transformation an Inside-Out School Led Approach. He said: 'Employers, parents and society as a whole are very clear about what they expect from education: rounded, resilient young people who can communicate, solve problems and apply their skills and knowledge in different settings. Yet so many aspects of the current education system act in opposition to this – the combination of a narrow curriculum focus embodied in the EBacc, high stakes exams and very limited approaches to assessment can all lead schools to focus on rote learning and simply teaching for the test.'
How High Tech High started
As in the UK, the starting point was dissatisfaction with the current education system. Students in San Diego were not engaged and were dropping out or leaving school without the skills and qualifications that local industries required. So, in 1996, forty members of San Diego's civic and high-tech industry gathered to discuss how to engage and prepare more young people for the high-tech industry.
With a grant from the Bill and Melinda Gates Foundation, High Tech High opened with 200 students in the 9th and 10th grades in September 2000. In 2003, 50 students graduated. In 2020, there are now 16 schools, 5 primary, 5 middle and 6 high schools as well as a fully accredited Graduate School of Education. All schools adhere to the four principles that underpin High Tech High approach:
Equity
Diverse, integrated and inclusive, the schools are totally non-selective. They operate a 'zip code-based lottery' to ensure that they enrol students of all abilities and from all backgrounds within the local community. Students with special needs receive individual attention and teachers recognize and promote the advantages of having students from different backgrounds working together.
The aim is to help all students fulfil their potential and this includes a strong push towards college entrance and college completion for all students. In 2015, 98% of students attended college after graduation, with around 75% attending 4-year schools. Often these students were the first in their family to go onto higher education.
While conventional education so often separates academic schooling from vocational training, High Tech High prides itself in 'not segregating those who use their heads from those who use their hands.'
Personalisation
Many schools are still stuck in a traditional model where all students study the same syllabus and sit the same exam at the end of a course. This one shot high stakes exam system has dominated UK schools since Victorian times. Not so at High Tech High. Larry Rosenstock, founding principal and former CEO said: 'It is not students all sitting in front of computers doing a self-paced math program. It is not finding the right pace or right technique to get this inert content to each student.'
So, instead of following a set syllabus, students will work on projects, sometimes alone and at other times as part of a team. They will develop skills and produce artefacts, a display, or a virtual showcase which will demonstrate their skills to a real live audience including other students, parents and the local community.
Personalised learning means starting with the student and really getting to know their strengths and passions instead of just identifying areas for improvement. This is possible because the High Tech High schools and classes are deliberately kept small. Teachers can adapt projects to students' interests, and push individuals to do their best work. Russell Walker, a former 11th-grade humanities teacher, said 'You and the student are going to work together to design something that's going to be academically relevant to what you're trying to teach them, but also personally meaningful to the student'.
Projects are interdisciplinary. For example, a joint project between Spanish and humanities classes focused on the Mexican border. Some young people explored music and art; others looked at the differing views held by Americans in response to President Trump's proposed wall. One student focused on the environmental concerns and built a data logger that he attached to a weather balloon to measure CO2 levels at the border. Other students explored social science topics such as migration, drugs and trafficking.
Authentic Work
Looking at comments on social media and articles about High Tech High, one of the striking features is that young people are not to be found in classrooms much of the time.
Ben Daley, who served as Chief Academic Officer at High Tech High, defined the school's approach: 'We are teaching students to think deeply about content and then do something with their knowledge, not just race through a textbook.'
The facilities are ideal for individual and small-group learning with networked wireless laptops. But there are also workshops, project rooms for hands-on activities and exhibition spaces. Visitors comment on the atmosphere, the way that students seem to be engaged in self-directed activity: 'They were in the hallways working on projects, huddled around computers together, or even working at desks elevated 8 feet above the ground so they towered over the floor. Students seem to be working with purpose, even if it's not immediately obvious what they're doing. The scene is chaotic, but not out of control.' MindShift
Real world learning is an important feature and students often work with outside experts. A graphic designer might come in and share their skills and expertise or learners might go out and work with a museum to plan and set up an exhibition. At 16 students complete a 100-hour academic internship in a local business while older students work on projects that matter to their community.
Teacher as Designer
Learners work alongside staff instead of the more formal teacher/ student relationship and so teaching and learning becomes collaborative rather than instructional. Instead of following a curriculum set down by the government, teachers taken on the roles of researchers, designers and coaches and are given time to do their job. They have daily meetings and have regular time for CPD and planning with other teachers and evaluating their work.
Students who were bored in their old school excel here. Partly it is because learning is active and partly there seems to be a sense that if a project is not working it could be adapted. It is also because of a desire to develop projects that resonate with young people.
New staff take part in an initial week-long training course and are given responsibility early on. Isaac Jones, Director of HTH Media Arts says: 'It is important to work with the most enthusiastic teachers first and to organise a showcase or exhibition early on. This will help to demonstrate the power of project based learning, bringing parents and other teachers on board. We put a lot of effort into organising the internships that we offer to all of our students, but these are what sets them apart as they apply for college or their first job'
Compared to the UK system, dominated by inspections and exam results, teachers at High Tech High have incredible levels of autonomy. One teacher Mike Strong said: 'Teachers are treated as professionals and are allowed to be creative. That's a tall order, and can be exhausting, but it's much more exciting. And when teachers are given autonomy, they tend to transfer it to students as well.'
For more information about High Tech High visit www.hightechhigh.org
Register for free
No Credit Card required
Register for free
Access to 3 free articles
Free TeachingTimes Report every month