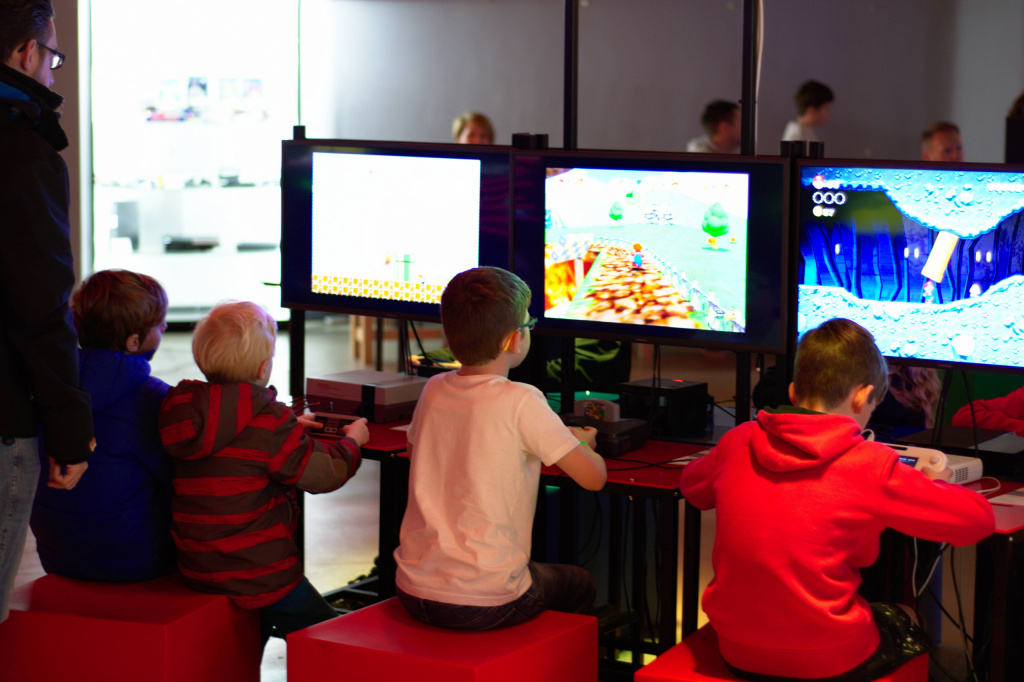 There were many casualties of the pandemic but there was one clear winner. The UK market for video games reached a record £7bn in 2020, an increase of +29.9% from 2019. This was a billion pounds more than the previous record of 2018.
Parents and teachers often see gaming as an entertainment and a distraction from 'real' work. But gaming is in the forefront when it comes to creating new jobs, not just for programmers but also for designers, animators, testers, audio engineers and writers. Now schools can help their students get on board by signing up for a new training scheme.
Training for the videogames industry
Leading video games non-profit organisation Into Games is giving away £1.5 million in free game development software, training and resources in its Games For Schools Campaign.
Their website lists 71 different types of jobs in the industry from AI Programmer to Voiceover Artists and taking in Narrative Designer, Esports Shoutcaster, Playtester and Specialist Lawyer. We are all accustomed to see the long list of credits at the end of a movie; now it seems the video games industry is set to overtake it in terms of providing employment.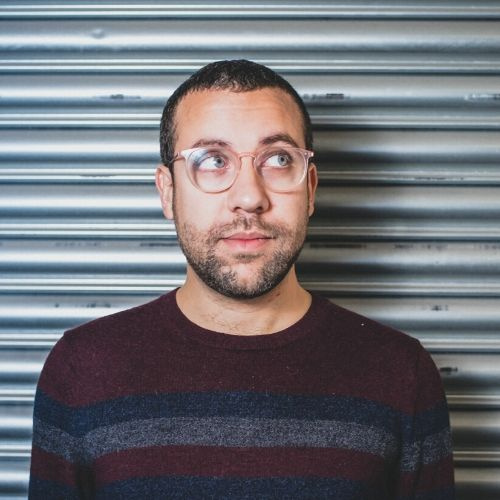 'Into Games was launched at the end of 2018 by Kirsty Rigden from FuturLab and myself,' said CEO Declan Cassidy. 'It was inspired by a small game jam project we had run for young people on free school meals in our hometown of Brighton. We had such a great reception, and our young participants got so much from the experience, that we were interested to see what else existed on a national level around developing career skills in games for underrepresented groups.'
In partnership with The BGI and Grads in Games, they ran the Games Careers Week from 26 March – 2 April 2021 to address issues of workforce diversity and low public recognition of career opportunities in games. It featured over 50 online events including:
Career talks
Games studio open events
University careers shows
Careers fairs, awards shows and conference
Games development classes
Talks, workshops and exhibitions at the National Videogame Museum
Portfolio pitch events
The Games Education Virtual Summit
It aims to connect the dots between education and industry, making a career in the video games sector more accessible to people no matter their background. 'We built the world's largest online collection of games careers information, with over 120 roles mapped out with educational pathways for different age groups,' said Cassidy.
'We look forward to showcasing upcoming work on Virtual Work Experience for [further education] students, and our rollout of the government's Kickstart scheme to UK games studios, providing funded work placements for over 100 young people aged 16 to 24 in 45 studios.'
Since 2018, Into Games has reached 2 million children a year through its information and guidance programmes and events, they are also a Government Kickstart gateway provider and have helped create 160 new roles throughout the year for young people aged 16 to 24)in the games sector such as graphic designers, junior artists, junior games researchers and programmers.
Creating an appetite
The National Videogame Museum is in Sheffield and reopened on 21 May 2021. The museum is carefully curated to showcase not just a broad variety of gaming history, but also to offer an insight into the process and people who work in the industry. It makes for an engrossing 'school trip with a difference'. Alongside retro favourites such as Super Mario and Sonic the Hedgehog, visitors can play around100 different playable games and test unreleased and unfinished games to understand how games are developed. There is a Sheffield Collection celebrating games made by developers at local companies such as Gremlin Graphics and Sumo Digital.
The NVM's mission is to use playful learning to inspire and engage new generations with science, technology, engineering, arts and maths (STEAM) skills. In 'The Lab' Gallery students can also have a go at game development themselves with tools such as Twine and Scratch and check out console development with the museum's videogame development kits.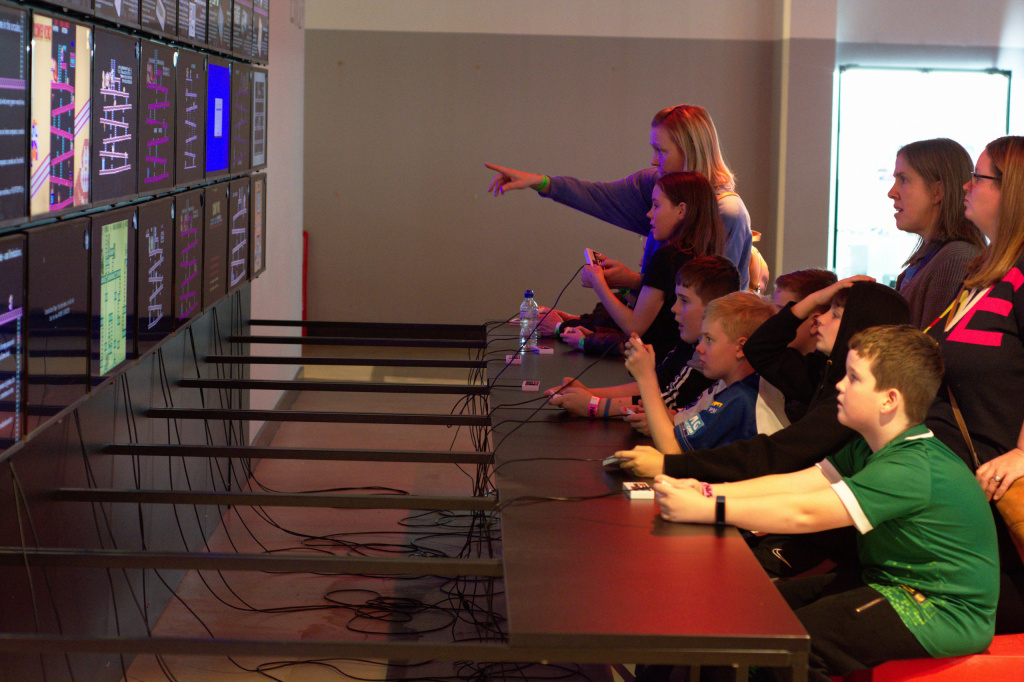 Working in partnership with Derby QUAD, a charity and cultural hub, the museum ran a programme of workshops about games development for Derwent Primary and Da Vinci Academy, two Derby schools in deprived neighbourhoods. 84 Year 8 schoolchildren engaged in whole day sessions at the museum focusing on design, animation, teamwork and sharing creativity with peers. They played games, analysed their designs, then built concepts and developed artwork on paper and screen using accessible free tools before discussing their work with their classmates.
Derby Quad valued the sessions: 'Learners made some excellent games in a short number of delivery hours. They were ALL able to talk about their games, concepts, the software with confidence, and demonstrate how to use it and make changes. They tested each other's games and gave useful and constructive feedback. The evaluation was well considered and subject specific (this indicated strong levels of understanding). There was a wide range of skills displayed – creative and technical, as well as interpersonal. Considering the short time frame timetabling structure, the outcomes created are exceptional.'
During lockdown, the museum's Learning Team created 'NVM at Home', a series of free workshops and resources that taught families and young people how to start making games independently. These resources were awarded the Best Website Activity award at the Kids in Museums Family Friendly Award in October 2020.
The museum will soon be launching its summer holiday programme, which will see fun family learning activities including an exciting competition. In June, the museum will be opening up bookings for school visits and releasing a brand-new school workshop programme for the 21/22 academic year. Teachers wishing to book a school visit can get in touch with the Learning Team via learning@thenvm.org or visit their website https://thenvm.org/ to make an enquiry.
Why videogames have become so topical
Lockdown spawned many more players. Cut off from friends, family members and in many cases from their usual pastimes, people turned to the virtual world for solace. According to a report from Ipsos MORI that tracked the use of videogames during the first two quarters of the lockdown across four major European countries (UK, Germany, France and Italy), play increased by up to 30%.
Many people felt it was a mood changer and helped them feel more engaged and less lonely:
Around 3 in 10 of players say video games have helped them to feel happier, less anxious and isolated
During the full lockdown (April), 29% of players agreed that video games had a positive mental health benefit
35% of those playing multiplayer online games have a more favourable view of video gaming and mental health
Videogames became so influential that 18 videogame industry leaders launched #PlayApartTogether, a campaign that reinforced the WHO's health messages around Hands, Face, Space. David Logan, CEO Akupara Games, said: 'While we practise social distancing, we must not confuse this for social isolating; we will always be a social community that finds a means of connection. Players – old and new – allow this time to connect with the game medium as a means of joining new communities and discussions, sharing stories and experiences, and ultimately playing apart yet together.'
Videogames and education
Teachers who started the pandemic struggling with any form of online learning and desperate to cling to worksheets as a way of delivering content and measuring progress found that video could reach parts that the printed word missed.
Minecraft issued a free resource pack for lockdown to 'keep young minds sharp and stimulated'. It featured 10 'lessons' from the Minecraft: Education Edition including a Minecraft replica of the International Space Station, a model of a giant human eye, a coding course, and the world of Greek Gods.
In the Ipsos Mori report, up to 20% of parents saw the value in videogames in education, with the UK parents being significantly more open to the idea of videogames helping with education than their European counterparts. As more parents engaged in playing games, they came to understand their value as a vehicle for education.
The National Literacy Trust conducted research at the end of the first lockdown and among other findings discovered that:
4 in 5 (79.4%) young people who play video games read materials relating to video games once a month including in-game communications (39.9%), reviews and blogs (30.5%), books (21.8%) and fan fiction (19.4%)
1 in 3 (35.3%) young people who play video games believe playing video games makes them a better reader
Boys are much more likely to play video games than girls (95.6% vs 65.2%)
Nearly twice as many boys than girls said they chatted with family and friends as part of playing a video game during lockdown (70.5% vs 39.7%)
Almost 3 in 4 (73.1%) young people who don't enjoy reading say playing video games helps them feel more part of a story than reading a book-based text

They have now embarked on a video games and literacy campaign with the Association of UK Interactive Entertainment (Ukie) and Penguin Random House Children's and launched a set of resources for young people and parent.
Checkpoint Kids
Tamer Asfahani is founder of Checkpoint Kids a free, fully interactive digital magazine made 'for kids by kids'.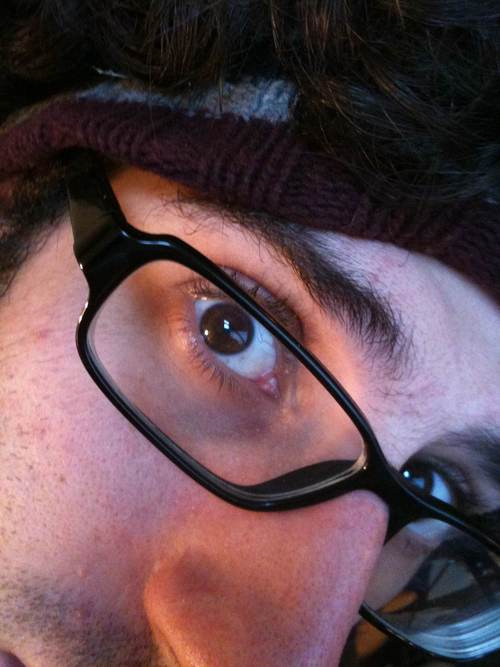 It launched at the start of the pandemic to bring together schools, charities, organisations and industry to inspire children to think about how they could apply their skills and knowledge to the real world.
'Videogames are a voyage of self-discovery and the interactive elements of multi-platform storytelling enable new ways for children to test themselves, discover their limitations and build resilience,' he said. 'Games, like good literature, allow the player to engage with other worlds, other ways of being, other philosophies: they engender understanding and empathy and are crucial to the contemporary learning package.'
Each magazine has a theme, for example missions, space, sport, narrative and offers free curriculum learning materials for schools and home learning – written by teachers and subject heads in schools rated outstanding by Ofsted. Topics include Interviewing and Writing for Press, Writing an Encyclopaedia Entry and Designing A Gaming Character.
Dan Wiltshire, deputy head and head of curriculum at Brickhill Primary School, was impressed with the quality of materials and said: 'It offers such an exciting opportunity not only for children to engage with technology and gaming but also providing them with a platform to write and share their own content… These packs will be useful even in a post-pandemic world.'
The Into Games Offer
The organisation has now pledged £1.5 million in free game development software, training and resources. The project is supported by BAFTA in collaboration with BAFTA's Young Game Designers (YGD) initiative that discovers, showcases and supports Britain's young games talent, as well as GameMaker Studio 2, Careers and Enterprise Company, UKIE and Sumo Digital. It will focus specifically on schools with high numbers of students entitled to free school meals.
Participating schools are provided with free GameMaker Studio 2 software, easy access to training, a termly creative competition from a UK game studio and virtual talks from the brains behind iconic British games: Football Manager, Fallguys and Total War.
To find out more about Into Games or if you're a teacher who wants to hear more, visit https://intogames.org/contact/
Register for free
No Credit Card required
Register for free
Access to 3 free articles
Free TeachingTimes Report every month