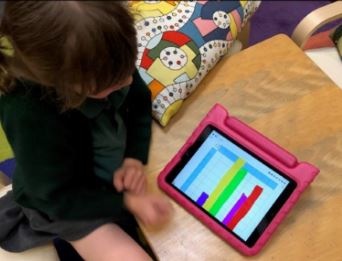 The challenges
When the National Curriculum was updated in 2013, we took the opportunity to review our cross-curricular methodology and our topics across all subjects, checking that they were engaging, up to date and supportive of pupil progression. To be aligned with the digital age, it was essential that our approach to learning had a significant technological slant.
All subject leads audited their curriculum content and units of work; as IT and Computing coordinator, I wanted to implement a resource which equipped pupils with up-to-date skills such as coding while also retaining the creative element of our previous curriculum.
The software also needed to be simple, creative and easy to use so that all pupils, including the youngest year groups and children with SEND, could access the resource independently.
Finally, we wanted to foster learning at home and involve parents in the education process. To streamline this, our ideal solution was one that could be integrated into our 'e-school': the online learning platform our pupils use at school and at home to access games and resources."
The solution
Trafalgar Infant School has subscribed to LGfL for approximately the last ten years, and the j2e Tool Suite is included as part of the LGfL 'Let's Get Digital' subscription. Included in the curriculum resources package Energise, j2e is provided at no extra cost to LGfL subscribers, so there was no need to take budget into consideration. With its balance of practical computing skills and opportunities for creative expression, it became clear that j2e would work really well for our pupils.
The j2e Suite provides a fun, creative online environment where text, graphics, animations, sounds and videos can be accessed on a single platform. The tools lend themselves to open-ended tasks, rather than prescriptive ones which encourages children to use their imaginations.
Seamlessly
As it works seamlessly with other resources, it is ideal for cross-curricular learning and can be used in almost any lesson. To support a cross-curricular approach, all lessons are focused around a specific topic or theme to give learning an overarching narrative.
The j2e resource forms an important part of our strategy and includes creating animations, coding with Turtle and j2code, practising spellings and phonics patterns via spellblast, completing homework tasks and creating and sharing documents and videos. One of the books we cover in our Year 1 topic 'Night and Day' is: Man on the Moon: a day in the life of Bob.
Pupils use the Tool Suite to create a space animation based on Bob's adventure – designing speech bubbles and dialogue supports the English curriculum, while for Art and DT learning pupils create a moonscape. To reinforce the maths curriculum, the children learn to tell the time and as in science they investigate light and materials in relation to how Bob could hide from the aliens.
In Year 2, pupils are taught about 'Materials and Electricity'. One of the books used in this topic is The Lighthouse Keeper's Lunch The children create an animation in jit mix as a way to record their science investigation. By using mix the children can also add text to explain the investigation and write up results.
"For the Year 1 topic 'Houses and Homes', pupils use j2webby, an online creative platform which uses blogging technology, to complete a 'webquest' – "an inquiry-oriented lesson format in which most or all the information that learners work with comes from the web."1 Students are given a specific task (or quest); and use different pages and links on j2webby to search for and find the information they need..2
Spotting False News
For 'Houses and Homes', the children are provided an assignment to investigate and collect details about houses and buildings. Spotting fake news is also incorporated into the lesson – teachers provide guidance on fake news signifiers and pupils must discern between reliable and unreliable sources of data. The information they collect is captured in a screenshot and
saved to a PowerPoint presentation. The presentation contains general material about houses and homes as well as extracts and images from the book A Walk in London.
"We use j2e5, part of the Tool Suite and the online creativity tool for various individual and collaborative learning tasks and have also found that it is a valuable tool to engage our pupils with SEND. All children with SEND access j2e5 via j2launch (the landing page for j2e tools) on their individual iPads. Young people who find writing with a pen and paper a challenge can easily make notes on-screen, as well as add images and annotations for further clarification.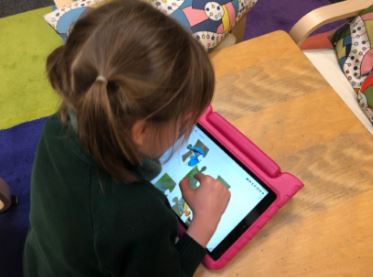 Their portfolios of work are saved to a file; j2e5 keeps every revision of a document which means support teachers and parents can view various versions of a child's material and accurately assess their progress. Teachers also upload photos of children performing practical activities to keep parents updated.
During lockdown we have been able to use j2e5 to support lots of different areas of the curriculum including creating a workable music keyboard supporting Y2's keyboard topic and also to host a music assembly for the children.j2homework has also provided the opportunity for pupils to submit work for their teachers to monitor.
Staff have been using the shared folders area to post videos and messages from school as well as teaching videos to support the children's home learning and will be continuing to do so alongside live TEAM's videos with children who are unable to return to school next term.
Our pupils begin using their USO login to access resources and information both at school and at home from the start of their Reception year and this was a real plus for us at the start of lockdown as it meant we already had an established platform for them to access safely and has enabled us to build on our home learning offer as we have evolved based on the changing needs of our families
Benefits
Cross-curricular learning has always been at the heart of our educational strategy with its opportunities to 'join up learning' so that children can apply skills across different areas. This is particularly important at early years and infant levels: for very young pupils, it's essential that learning makes sense in order to develop their understanding.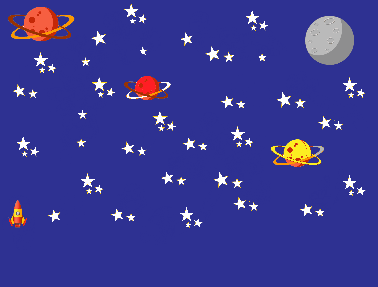 We focus lessons around a specific topic or theme to give learning this overarching narrative. Children work towards a large, ongoing project which they love as it gives their school days purpose and direction.
Adding technology to this approach makes it even easier to support, embed and enhance the children's learning. j2e is aligned to the National Curriculum and designed to cross subject areas, meaning our teaching is always aligned to fulfil government requirements as well as supporting lifelong learning – cross-curricular learning helps pupils view education as more than just syllabus content.
Children find the resource intuitive and easy to use, allowing them to take ownership of their learning and feel proud of the work they create. j2e5's variation of text, graphics, sounds, videos and animation provides pupils with SEND a learning experience that is practical, differentiated and adapted to their individual needs.
It's our duty as educators to find ways for children to use screen-time productively. Activities such as animation and coding fit the bill perfectly. Equipping children with digital creativity must become a top priority for schools; the World Economic Forum last year estimated that 50% of companies expect AI (Artificial Intelligence) to reduce their workforce in the next three years, and listed problem solving, critical thinking and creativity as the top three skills that children need to be taught for future success.
Indeed, the future workforce requires both programmers and creative content developers which is why an education that combines technology and imagination is so important.
Edtech develops more than just digital skills – it helps young people succeed in all areas of life. Creating an animation takes time, patience and attention to detail. It is a huge undertaking to develop a smooth and seamless animation; the animator needs to work slowly and methodically, without skipping a single step in the process. Since pupils may have to go back and start again it builds resilience and a growth mindset – they discover if you want to create something great, failure is a necessary part of the learning process!
Films and animations
Creative endeavours such as producing their own short films mean children can express themselves and feel proud of their achievements, increasing their confidence. Wellbeing and mindfulness is a big focus at Trafalgar – we believe that early emphasis on positive mental health creates a strong foundation for the future, which will help our pupils overcome the future challenges life throws at them.
"Teachers love seeing the children so enthused about their learning and taking the lead on their own projects. j2e also reduces administrative tasks for educators – it's easy to set and mark work as it is all stored on the cloud-based j2launch platform. The support staff for pupils with SEND find it invaluable – they know all the information and supporting material they need is stored on the cloud system, rather than on numerous files and pieces of paper around school and home.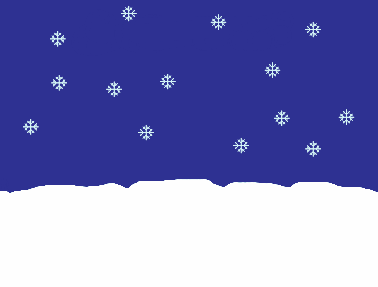 Parents are reassured as they know their children are learning in a secure, safe online environment. The USO (Unified Sign-On) to log in is the same as for the e-school, so it has been easy to integrate into existing teaching and home learning practices. The fact that photos can be uploaded straight onto the j2e Launch means parents remain informed about what children are learning at school and can easily view examples of their work.
The tools were also instrumental in helping pupils create the animations for our two Promethean Grant winning . The Grant aims to give UK schools the opportunity to win edtech equipment through creating videos showing Promethean how teachers and pupils can benefit from one of their products. In 2017,
Our pupils created a short film about how our music curriculum could be improved by a Promethean ActivPanel – an interactive display for the front of the classroom. In 2018 we decided to enter again, this year creating a short film which highlighted the frustrations of the old interactive whiteboard and projected a vision of how an ideal board would look in the future.
The children were responsible for acting, filming and editing the movie, which was based on an animation created by a Year 1 pupil using j2e with flashing stars and a rocket zooming through space to the moon. This was transferred into a backdrop for the green screen and used in a scene where pupils in space used a new style interactive panel. We were overjoyed to win a second ActivPanel which is used in the ICT suite – apps can now be used in front of the class and children's work on their iPads is mirrored on the interactive board."
Jane Burton, the school's IT, Computing and Online safety lead and IT School Based Advisor for Achieving for Children relates how the school uses an online collection of creativity tools as a basis for cross curricular projects.
About The School
Trafalgar Infant School is a three-form entry school with 270 pupils on its roll, catering for five- to seven-year-old children. Trafalgar Infants has been running for over a century and is named in commemoration of the Battle of Trafalgar; its foundation stone was laid in 1906 on the 100th anniversary of the event. Proud to have been rated 'Outstanding' by Ofsted since 2011, the school fosters a nurturing environment where pupils flourish academically and personally. In April 2019, Trafalgar Infant School celebrated winning an LGfL Digital Excellence Award in the category 'Use of j2e Tools' for its creative, cross-curricular approach to using education technology. Run by edtech charity LGfL, the Digital Excellence Awards celebrate the innovative ways schools use LGfL's services and digital learning resources.
The 'Use of j2e Tools' award recognises schools for their inventive use of the j2e ('Just too easy') Tool Suite, a collection of creativity tools, apps and games designed to engage, motivate and inspire pupils. Available to all LGfL schools as part of their subscription, the j2e set offers opportunities for children to enhance their digital and imaginative skills as well as engage pupils in the computing curriculum. The judges commended the school on its "Extensive evidence of creative cross-curricular use of the j2e resource, with even very young children able to access the resource independently."
Further Reading