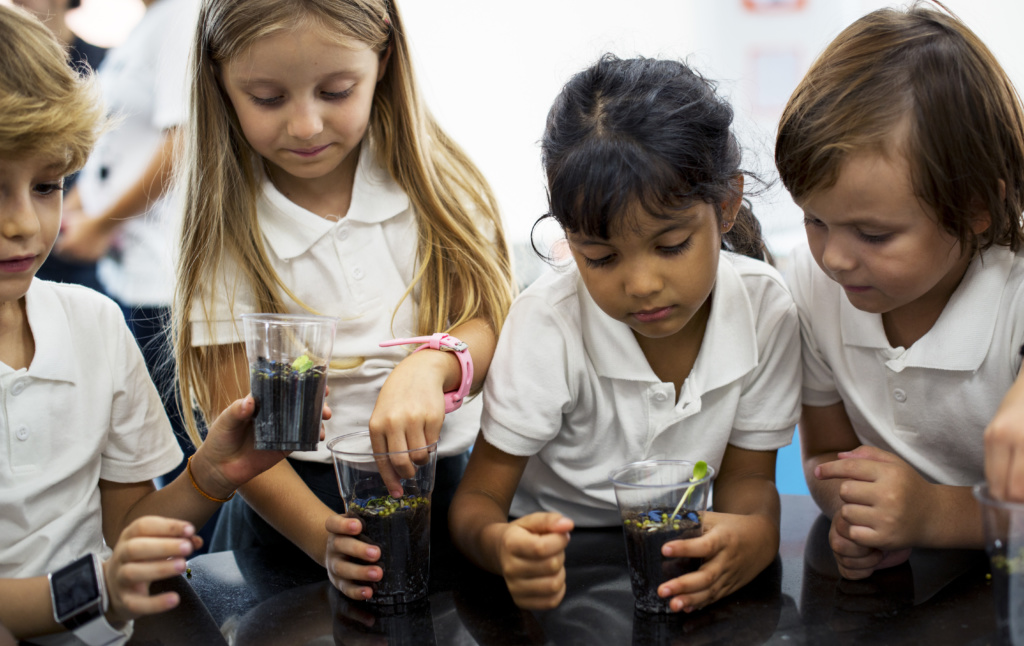 Fostering a positive relationship with science, technology, engineering and maths (STEM) subjects early on in a young person's education is crucial for tackling misconceptions around STEM as being 'too academically demanding', or 'for boys', before they can take root. Starting off STEM engagement on the right foot in primary schools via practical, hands-on learning will help pupils to develop their curiosity, creativity and scientific connection with the world around them.
The weird and wonderful world of science is one of the most valuable things we can teach to children in schools. Science, technology, engineering and maths (STEM) are at work every day and encouraging pupils to be curious about these subjects at an early age is crucial for their practical skills development, knowledge and real-world engagement. These are lifelong skills which are crucial for pupils to develop now and take forward on their education journey. Exposing pupils to 'good science' is also an important step in helping them to be 'science literate' and capable of thinking for themselves, critiquing and analysing information and building an understanding of the world around them based on sound facts.
As Deputy Headteacher and a science teacher at Nash Mills C of E Primary School, my focus is on supporting our young pupils to get to grips with science in a fun and relatable way, especially our female pupils. Research has suggested that many girls have already made up their minds on whether science is 'for them' by the time they reach secondary school and, sadly, it is often the case that female students feel less confident in their abilities to study a STEM subject. Indeed, a recent Gender Equality Monitor study found that male GCSE students were twice as likely to think they performed best in STEM subjects compared to girls. However, the exam results showed that the female students in fact outperformed the boys in maths and science.
There is no question that girls have just as much passion and talent for science as their male classmates, but I have seen first-hand how barriers such as a lack of confidence and visible female role models in STEM can impact their perception of science. Tackling this problem early on in primary education is key to raising the profile of science and showing that it is a viable career option for young girls. Exploring all the different areas in which science plays a role is paramount to children at this age.

Getting stuck into science learning
There are many ways that teachers can improve engagement for science amongst young pupils, but especially girls, in school. They can run practical, project-based science activities in the classroom and set up after-school science clubs, or invite female parents working in science to discuss their experiences with the children. Ultimately, finding a hands-on, practical way for students to learn about science will help them develop a genuine passion and excitement for the subject.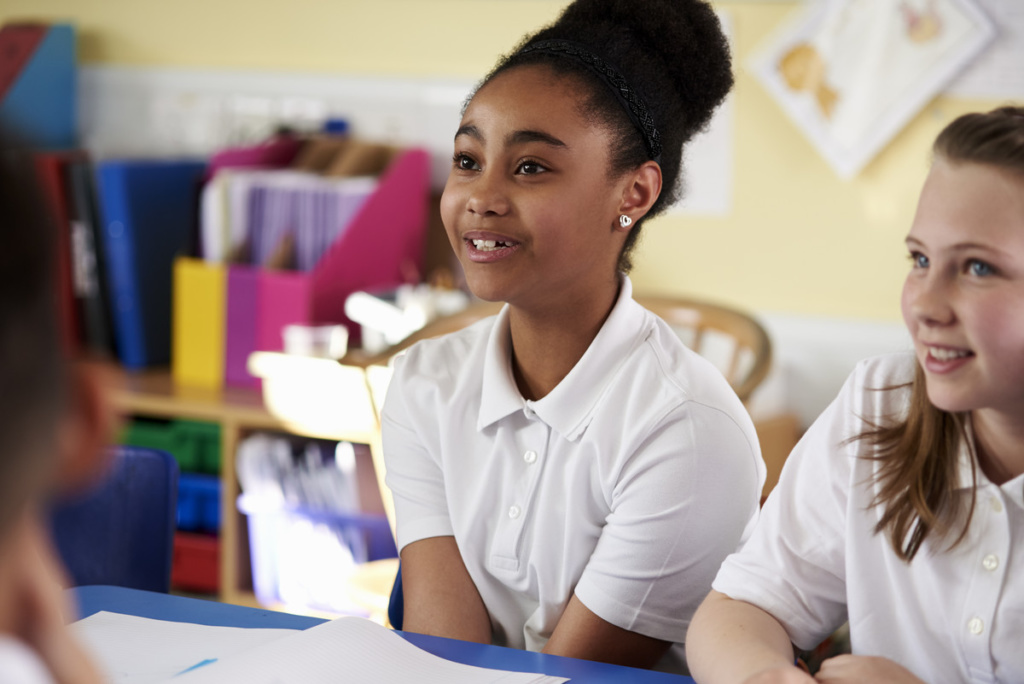 Project-based learning, where pupils carry out an investigation independently and work through their findings, is fantastic for teaching science to younger learners. I have used the British Science Association's CREST Award activities, both during an extra-curricular club at Abbot's Hill School and to support the teaching of science topics in the classroom. When running a project-based scheme such as CREST, it is important to use activities which are relatable, well-planned and provide a clear scenario that helps children put the science concept into context. The CREST Star and SuperStar activities for KS1-KS2 particularly lend themselves to this, as the learning objective is carried out via the pupil solving a real-life challenge; for example, investigating why they travel faster on their scooter on certain surfaces, or how colours appear in the flowers in their garden. The pupils love feeling like real scientists and they get even more excited when we provide mini lab coats and promote ideas such as 'think like a scientist'.
Mapping science-based activities against the national curriculum
It can be tricky for teachers to know where to start when setting up project-based activities in the classroom, especially if planning time and resources are scarce and there is no clear link to the national science curriculum. The CREST activities are free to download, clearly explained and can be run by anyone with minimum preparation. Each activity is mapped against the primary science curriculum content areas for England, Wales, Scotland and Northern Ireland to help teachers across the UK deliver STEM-based learning in line with key objectives, while crucially helping pupils to have fun with science. Using the CREST primary curriculum mapping booklet, teachers can easily identify the appropriate CREST challenge for the science curriculum topic and learning objectives which they are looking to cover, from Living things and their habitats to Forces and magnets and Investigative skills and technology. I have found this particularly useful for monitoring pupils' progress and making sure they're on track with developing their scientific knowledge and key skills.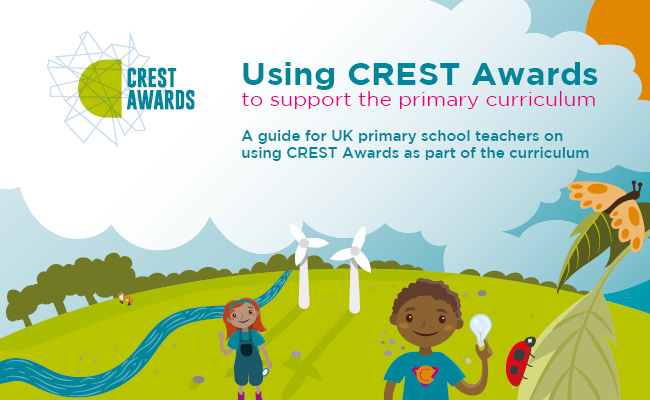 Many of the CREST resources require everyday items that most primary schools and households would have or could get hold of easily. This has been especially useful during the current pandemic, where teachers have had to factor in cleaning of science equipment to ensure that pupils can learn in a safe environment. Looking ahead, we plan to run more outdoor activity projects with children to help them continue learning and engaging with STEM.
Project-based learning equips children with a broad range of skills, from independent thinking to problem-solving and real-world understanding. The CREST activities also include a booklet which allows the children to earn their 'star' for completed projects, which is a great incentive and can be further enhanced by special badges. Project-based learning lends itself well to the wider curriculum; we have found it particularly important in building resilience, as there are many discoveries and stories you can tell the children about how science conclusions were only reached after many attempts – and some even by coincidence.
For any school interested in fostering a positive relationship with science amongst pupils, building a growth mindset and encouraging and supporting the development of resilience, perseverance and team building, project-based learning is a highly effective tool.
CREST Award Star activity – Plant Detectives lesson plan
Lesson objective
Help pupils think about where and why plants grow using the Plant Detectives CREST Star Award activity.
Lesson introduction
This Plant Detectives lesson plan is designed to help younger pupils understand how plants grow and learn about the optimum conditions for growing healthy plants. Pupils can take ownership of their learning as they solve the scientific mystery about why and where plants thrive.
What pupils will learn
Practical science in a real-world context
Independent and critical thinking
Discussion and teamwork skills
Curiosity
Reporting and communication
Research and decision making
Resilience
Kit list
CREST Star challenges collection (which includes the Plant Detectives Organiser's Card and pupil Activity Card)
Access to a safe outdoor environment, ideally with a variety of surfaces such as brick walls, paving, concrete and grass
Magnifying glass or digital microscope (optional)
Identification guide
Camera(s) or drawing equipment
Main lesson
How and why do plants grow?Become a plant detective and help Cosmic and Gem solve the mystery of where plants grow.
Set up pupils in small groups with the following resources:
Access to a safe outdoor environment
Magnifying glass or digital microscope (optional)
Identification guide
Camera(s) or drawing equipment
To begin, give pupils time to read through the story about Cosmic and Gem on the Activity Card and talk about their initial ideas with their peers. Next, read through the story as a class and encourage the children to talk to each other about the questions and opinions of Aunt Stella, Cosmic and Gem.
Once pupils have completed this step, talk with them about where they can hunt for plants to investigate. Encourage them to think of unusual environments to look.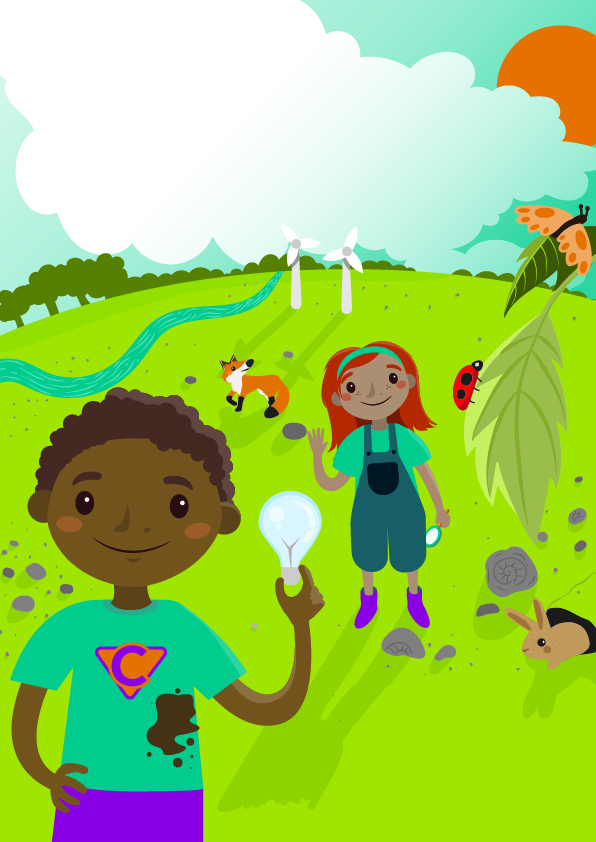 Next, discuss with pupils how they will record their findings and make sure everyone stays safe.
Ask pupils to collect samples, take photographs or create drawings of their plant findings. Teachers can create a map or plan of the environment so that pupils can add stickers or their images to record where plants were found.
For more confident and able children, ask them to create their own maps or plans to record their findings.
Getting started outside
Ask pupils to have a good look around outside; up and down; in corners; on buildings and in patches of land
Encourage pupils to search for unusual places where plants might be hidden
Make sure that pupils are aware not to eat any part of the plants they find and that they wash their hands after being outside
Question time
Throughout the investigation, ask pupils to consider the following questions:
Can you name the plants you have found?
Did you find any plants with flowers?
What is the strangest place you found a plant growing?
Can you decide with your group how the plants got to their locations?
Do plants always need soil to grow?
Would you find different plants at different times of the year?
What other clues did you find along the way?
How did you make sure everyone stays safe?
Keywords for the lesson
Plants
Seeds
Sampling
Nature
Extending the lesson: what makes a plant?
While searching for plants, pupils will likely find other things growing such as mosses, lichen and fungi. All of these are classified separately from the common plants, such as trees, flowers and grasses. Ask pupils to consider what makes a plant and whether lichen and fungi can be classed as plants.
Register for free
No Credit Card required
Register for free
Access to 3 free articles
Free TeachingTimes Report every month