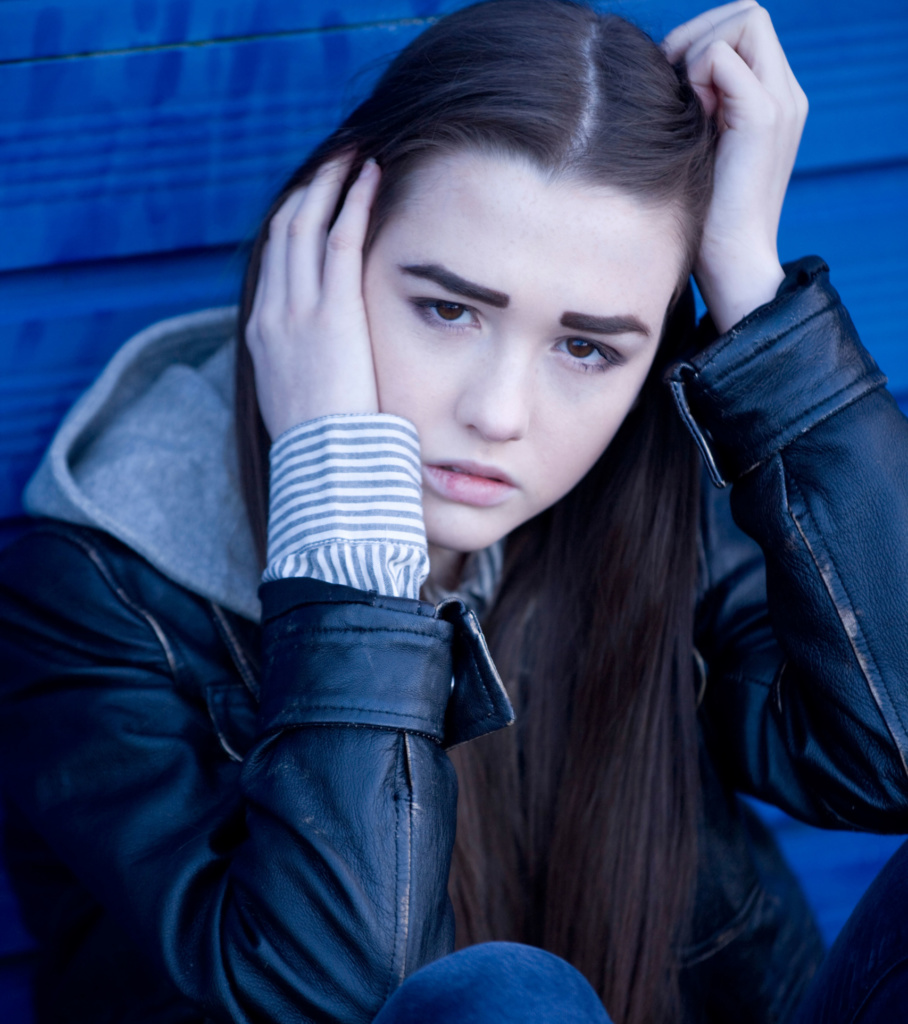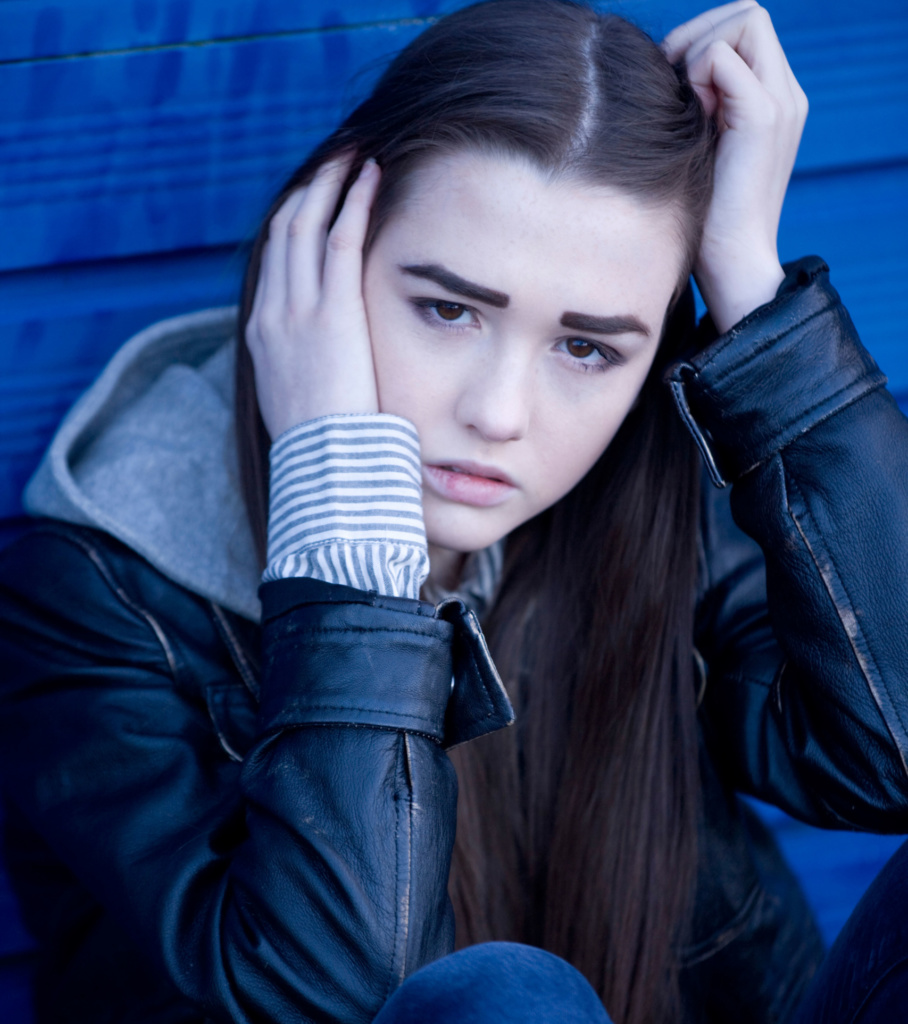 The accountability machine sucks the life from schools and pupils and makes Year 6 a bizarre and unbalanced final year in primary for millions of children. When accountability measures are the main measures of success, schools and staff work increasingly long hours to meet those targets. The current system of accountability is unfair on all schools but it is especially unfair on schools serving disadvantaged communities.
The impact of "chasing the targets/accountability measures" has seen thousands of teachers and school leaders leave the profession for reasons of principle and their own health and wellbeing (a third of new school leaders leave the position within 1-3 years of starting).
What is now clear, thanks to the Schools Minister's candid approach with the Education Select Committee, is that the SATs have nothing to do with the children and essentially the pressure our children feel is purely to provide the government with data for school accountability. As professionals with the care and wellbeing of our pupils at the very core of what we do, we must ask ourselves if this is right.
Crisis
Referrals to Child and Adolescent Mental Health Services are at record levels. One educator in a NW Council area said that there were 1000 pupils not receiving the support they needed each year in his town. This chart demonstrates the scale of the problem.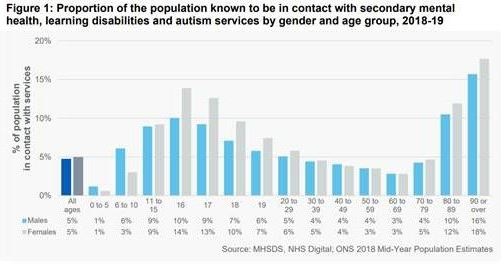 Is it little wonder that the EPI report Access to Child and Adolescent Mental Health Services (CAMHS) in 2019, finds a stark gap between available support and the needs of the estimated 1.25 million children and young people who have a diagnosable mental health condition:
Only 1 in 3 children with a diagnosable condition are accessing treatment.
In 2018-2019, approximately a quarter (26%) of children and young people (CYP) referred to specialist mental health services were not accepted into treatment.
If we apply this to the number of children and young people accessing NHS funded community mental health services in 2018-19 reported by NHS England, it is estimated that approximately 132,700 children were referred for but not accepted into treatment.
A possible solution
During lockdown many educators questioned the way things were done and the impact it had. The vast majority of school leaders think it's time for change. What Covid has taught us is that we need a 'quality of life' response incorporating physical and mental wellbeing. This would be one of the twin tracks to school improvement, alongside high quality teaching and learning.
There are many ways to building strong pupil mental health, character and resilience. One effective and evidenced way of doing this is through the Positive Education approach. The information below is taken from https://positivepsychology.com/perma-model/
Seligman's PERMA Model in brief
Martin Seligman, one of the founders of positive psychology, developed PERMA, a five core element of psychological well-being and happiness. Seligman believes that these five elements can help people work towards a life of fulfilment, happiness, and meaning.
Institutions can use this model to develop programmes that help people discover and use new cognitive and emotional tools.
P – Positive Emotion
This element is, perhaps, the most obvious connection to happiness. Focusing on positive emotions is more than smiling: it is the ability to remain optimistic and view one's past, present, and future from a constructive perspective.A positive view can help in relationships and work and inspire others to be more creative and take more chances.
How do we distinguish between pleasure and enjoyment for this? Pleasure is connected to satisfying bodily needs for survival, such as thirst, hunger, and sleep. Enjoyment comes from intellectual stimulation and creativity so when a child completes a complex Lego car that requires their concentration, they may feel immense satisfaction with the end product..
This type of positive emotion is crucial. It can help people enjoys the daily tasks in their lives and persevere with challenges they will face by remaining optimistic about eventual outcomes.
E – Engagement
Activities that meet our need for engagement flood the body with positive neurotransmitters and hormones that elevate one's sense of well-being. This engagement helps us remain present, as well as synthesize the activities where we find calm, focus, and joy.
People find enjoyment in different things, whether it's playing an instrument, playing a sport, dancing, working on an interesting project at work or a hobby. When time "flies by" during an activity, it is because people experience a sense of engagement. We all need something in our lives that is absorbing, that creates a 'flow' that stretches our intelligence, skills, and emotional capabilities.
R – Relationships
Relationships and social connections are crucial to meaningful lives. We are social animals who are hard-wired to bond and depend on other humans. Hence, the basic need for healthy relationships with parents, siblings, peers, co-workers, and friends. Strong relationships also provide support in difficult times that require resilience.
M – Meaning
Having an answer as to, 'Why are we on this earth?, is a key ingredient that can drive us towards fulfilment. Religion and spirituality provide many people with meaning, as can working for a good company, raising children, volunteering for a greater cause, and expressing ourselves creatively.
A – Accomplishments
We need goals and ambition in life to thrive and flourish. These help keep us on track and afford a sense of accomplishment. We need to have realistic goals that are attainable
Impact of PERMA
The evidence for a national training programme is compelling. Australia, Bhutan, India, Israel, Dubai, USA, China, Latin America and even parts of the UK have used this approach. Herefordshire, Tyneside and Wandsworth trialled programmes based on PERMA structures. They reported improved attendance, lower pupil depression and improved academic outcomes in English and maths especially in the FSM group.
Sir Anthony Seldon, Vice-Chancellor of The University of Buckingham since 2015 a key supporter of PERMA, has brought the concept to the university
In Zencheng : China 10,000 school leaders were trained as of October 2017. Since implementation 260,000 children have now had PERMA based learning and the area reports an increase in its children achieving grades 9-12 as well as an increase in career devotion (term to describe continued learning to higher education). The percentage of young people going to university increased from 28% to 41%.Significantly the yearly number of suicides dropped form 7-8 to 1 by 2017.
In Beijing the number of 'First Class' college entrants rose from 69% to 75%.
The evidence demonstrates that there is a more effective approach that could have long term effects on attainment, progress and mental good health. It could lead to a decreased demand for services that are already stretched and the opportunity to meet the needs of more young people in a cost effective and timely way.
We need to lobby DfE to make these changes. To give schools permission to do this work free from the oppressive shadow of inspection is the next step in taking our schools from good to great and in doing so, allowing staff and pupils to thrive.
To do nothing is to agree to a return to the old ways of testing, accountability, politically inspired change and all that this brings with it in terms of detriment to mental health for our staff and pupils.
References
NHS Digital Data: Mental Health Bulletin 2018-19 Annual Report Published 28 November 2019