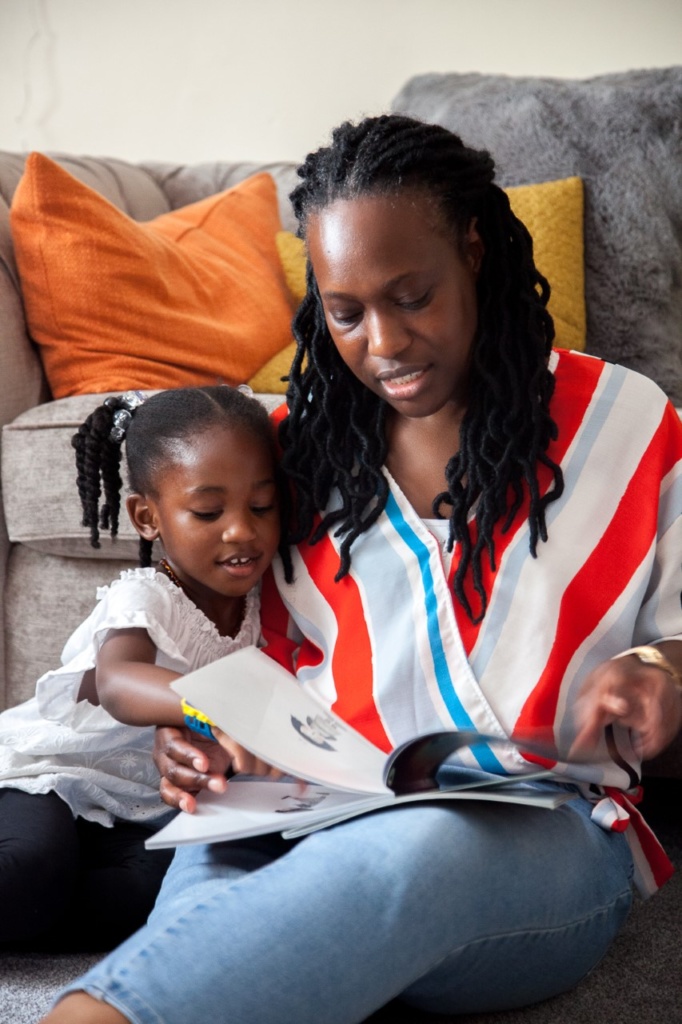 Concerns around diversity and representation in children's books aren't new. A recent study from CLPE showed 10% of children's books contained characters from an ethnic minority, half of which (5% overall) were a main character.
While this represents a year-on-year improvement – in 2018 only 4% contained an ethnic minority main character and in 2017 it was just 1% – it is still far from representative of 33.5% of the UK primary school population of ethnic minority children.
In December, the National Literacy Trust launched the first large-scale exploration of diversity in children's books that focused on children and young people's voices and experiences. Based on responses from nearly 60,000 children aged between 9 and 18 at over 300 schools across the country, we found that 1 in 3 (32.7%) are unable to see themselves reflected on a page.
Our report shines a light on the importance of a child being able to see themselves in what they read. The struggle to find characters who look similar, or share similar characteristics or circumstances, can impact a child's engagement with reading and its life-long benefits. Just one book a child connects with can spark a love of reading which can help them to succeed in school and in life.
Different backgrounds
Our research into diversity in children's literature was based on questions we asked children in the first three months of 2020 as part of our Annual Literacy Survey. The questions were designed to see to what extent children and young people feel it is important that story and information books include characters or people from lots of different backgrounds and whether they find it difficult to find books with characters or people who look like them.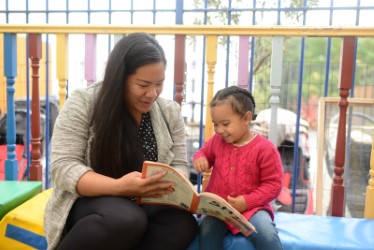 32.7% of children and young people from across all backgrounds say they don't see themselves in what they read, and 39.8% say they would like more books with characters who are similar to them. There is a pressing need for everyone working to support children's literacy – from publishers to educators, parents and carers – to champion books that reflect the richness and diversity of children's lives.
The majority of children and young people told us they are interested in widening their world views: more than 3 in 5 (63.6%) agreed with the statement that it is important for story and information books to include characters or people from a range of backgrounds, and nearly half (47.4%) said that they liked to read stories with characters who are were different from them. This presents teachers with a real opportunity to consider the importance of a diverse and inclusive range of books and teaching material.
Breaking down some of the findings
We examined how a child's ethnicity, age, socioeconomic background and gender expression affects their sense of being able to see themselves represented in books. Every teacher works with a unique demographic, and some teachers may find certain factors bear more consideration for their classroom.
Ethnic background: more children and young people from ethnic minority backgrounds say that they don't see themselves in what they read (40% vs. 30.5%). This is particularly true for children and young people from Black ethnic backgrounds. 45.6% of whom say it is difficult to find books with characters than look like them.
One way to respond to this in the classroom is for teachers to discuss with all pupils what they might like to read more of, and to encourage children to share and celebrate any positive reading experiences. Notably, the research also showed that many children like to read about characters who are different from them, as well as similar to them, so any book that celebrates diversity will be relevant to all – not just those that share that experience.
Age: Twice as many children aged 9 to 11 compared with their peers aged 14+ say that they don't see themselves in what they read. We encourage teachers of younger students to be mindful of this, and make sure books aimed and upper primary age are inclusive.
Socioeconomic circumstances: More children and young people who receive free school meals compared with those who don't say that they don't see themselves in what they read (37.3% vs. 31.9%). Teachers should seek out books that feature, and are written by, people from a range of class and economic backgrounds. This year's Booker Prize went to Shuggie Bain(Picador), a book about growing up in working class Glasgow whose author had a similar experience to his protagonist.  School or public librarians, and children's booksellers, can be a great source of expertise when seeking recommendations for such titles, as can social media (see, for example, Book Twitter).
Gender: The issue of representation was particularly salient for children and young people who describe their gender not as a boy or girl, with 44.3% of these children and young people saying that they struggle to see themselves in what they read compared with 32.7% of boys and 32.5% of girls. Again, teachers should make available titles that represent a range of experiences in this area.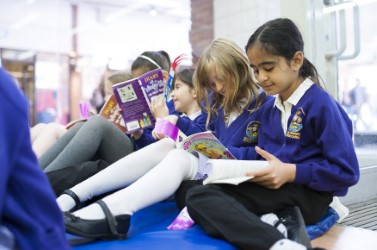 Across the board, teachers should do their utmost to ensure diversity is considered in the classroom to make sure children engage with reading and its associated benefits. This can take the form of reading lists, the presentation of books in school library spaces and information from a range of authors that include a diverse range of experiences. Podcasts and films can also provide a great way of exploring ideas through different voices and accents.
Working to champion diversity
Our research showed the importance of tackling diversity concerns throughout the publishing ecosystem – from the people writing books to the eventual audiences reading them. When we launched the report, we spoke to 12 brilliant authors, illustrators and poets to ask them about their experience seeing themselves on the page. Bali Rai, author of Mohinder's War (Bloomsbury), told us, "Characters of South Asian heritage, and the stories of magic and wonder from that region, simply didn't exist in British publishing when I was a child. I always thought books were about other people, never about me or people in my family."
Conversely, top children's illustrator Dapo Adeola, (Look Up! and Clean Up! Puffin) told us that a recent picture book, purchased when he became a godparent two years ago, was the first time he'd felt truly "seen" in a children's book. Both Adeola and Rai contributed to a booklist with representation at its heart, available for teachers, parents and carers on the National Literacy Trust's Words for Life page.
We work closely with publishers to distribute and champion books by a diverse range of authors. Our Arts Council England-funded campaign Connecting Stories, which launches in January, has been set up to connect children in 14 regions across the UK, our 'Hubs', with authors and artists from the country's best-known publishers. It aims to show children and young people how important their area is to the people behind the books they read and inspire a love of reading and creative writing.
One publisher, Bloomsbury, is our partner in the literacy Hub in Hastings. It has just provided children and young people with 11,000 books for December. Many of these books, like Kate Pankhurst's Fantastically Great Women Who Worked Wonders (Bloomsbury), are intended to encourage and inspire young people. The book, written by a descendant of Emmeline Pankhurst, has been distributed to Key Stage 2 pupils to show them the women who pioneered careers, from scientists to hot air balloonists.
Penguin Books launched its Lit in Colour campaign last autumn which aims to support schools to diversify the teaching and learning of English literature and connect more students with books by writers of colour. A key part of the campaign includes commissioning research in partnership with race equality think tank The Runnymede Trust to better understand the barriers to a more representative curriculum, and explore possible solutions, with the voices and views of teachers and young people front and centre.
Live survey
There is currently a live survey for primary and secondary teachers of English to better understand teachers' perspectives on teaching more diverse texts available via penguin.co.uk/litincolour. Lit in Colour also pledges to offer long term support to teachers and schools including book donations, and free teaching resources – informed by the findings of the research. Alongside this campaign, the publisher is also committed to publishing more books by writers of colour for readers of every age.
Tom Weldon, CEO of Penguin Random House UK, said: "At its best, English Literature offers young people a passport to see and understand the world through others' eyes, inspire a lifelong love of reading and a fundamental sense of belonging. But the reality is that our young people are still studying a mostly white, mostly male English Literature curriculum: one which neither reflects contemporary society nor inspires a generation to read outside of their classes. We are joining forces with The Runnymede Trust to support the many schools and teachers working hard to make change on the ground, and to better understand the depth and breadth of this issue."
What's next?
We are working with publishers, many of whom are committed to publishing more diverse books, to ensure our charity partners with a representative range of authors, illustrators and storytellers across the country and gets books into the hands of children that they can really engage and connect with.
For example, to provide additional support for young women through our Words for Work: Women in Leadership programme with Lancôme, we launched Behind the Cover, an audiobook club for all women and non-binary readers aged 16 and over to access for free at home. It's a book club that celebrates brilliant, diverse books with women at the centre of the stories.
We have an extensive network across the UK that allows us to find creative ways to get these books into the hands of children and young people who need them the most. As one example, our Young Writers Programme delivers poetry writing because young people living in financial disadvantage are more likely to read and write their own poetry. We help teachers diversify their poetry repertoire by sharing poetry by writers from ethnic minorities in the UK, Black writers from the UK and the US, and poetry in English or translation from writers living across the world including those residing in the global south. We also share model poems by writers identifying as LGBTQ+ and give teachers the tools to integrate these poems into their teaching strategies.
The project managers for all our programmes work with schools and the community to learn about children's individual backgrounds and experiences. Programmes like Premier League Primary Stars, Skills Academy and Game Changers feature texts and resources that reflect the schools and communities that we work with: texts are from a diverse range of writers and feature diverse characters.
175,000 five-year-olds in England started primary school without the communication, language and literacy skills expected for their age in 2018-2019. It's a gap many children will never recover from and will hold them back at every stage of their lives: children with poor vocabulary at age five are more than twice as likely to be unemployed when they are 34.
There are already so many barriers to a child's learning – and we need to do what we can to support the literacy of all children.
Emily Best, is Knowledge and Research Manager at the National Literacy Trust, and co-author of research report, Diversity and children and young people's reading in 2020 (December 2020)
Register for free
No Credit Card required
Register for free
Access to 3 free articles
Free TeachingTimes Report every month