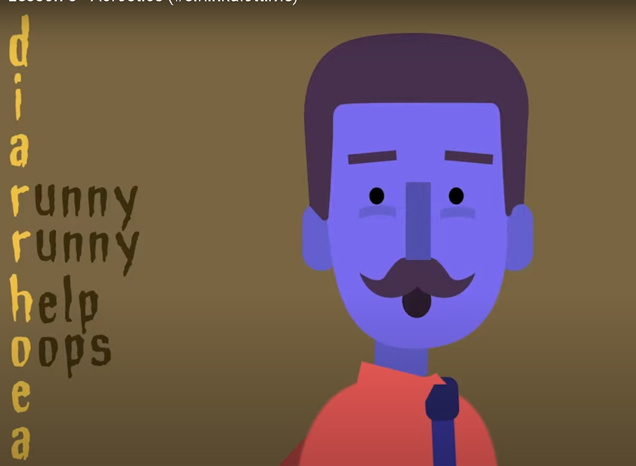 'How do you spell?'… It's a cry many parents came to dread in lockdown, especially those who were home schooling their children and so were cast in the role of expert. It was even more daunting for those parents who rely on predictive text and spellcheckers in their daily life.
Sir Linkalot was chosen as the Best Education App at the 2020 Bett Awards. This was partly because the app has so many fans in schools. Oasis Academy Mayfield in Southampton said: 'We have improved reading in the last 18 months by over 3 years 9 months on chronological age, and spelling is just under that, across our KS3. We are now out of notice to improve and are one of the most improved schools on the South Coast. If your school uses [Sir Linkalot], then it's in for a treat.'
When lockdown was announced and schools closed, its creator Andy Salmon made his app free for all parents and teachers. It has been a great success with 30,000 new subscribers during this period. BBC Bitesize wants to partner with Sir Linkalot and use some of his content for the Catch-up' programme that have put together for the autumn term.
Links help children remember spellings
Andy is an ideal English teacher with his enthusiasm and infectious humour but he was in fact a mathematics student at university. He has the sort of brain that absorbs facts and can bring together different bits of knowledge and put this to good use when it came to improving children's spelling in an entertaining and memorable way.
'I thought of my first link in March 1995, when I learned that Columbus was the capital of Ohio,' he says. 'I thought of Columbus himself, coming and going on his travels, and saying 'Oh, hi' every time he returned. You repeat that, and it starts to sound like Ohio.'
In 2000 he realized that linking could be used for spelling, and he spent the next eight years developing this idea, travelling the country to deliver lessons, writing books, and finally launching the Sir Linkalot app in 2018.
What is the secret of his success with tricky spellings?
Unlike most spelling experts, Andy doesn't focus on phonics. He leaves that to Ruth Miskin CBE, government advisor and founder of the UK's no 1 phonics programme Read, Write Including. She tuned in to Andy's daily show at 2pm called Sir Linkalot Time on Sir Linkalot's Youtube channel.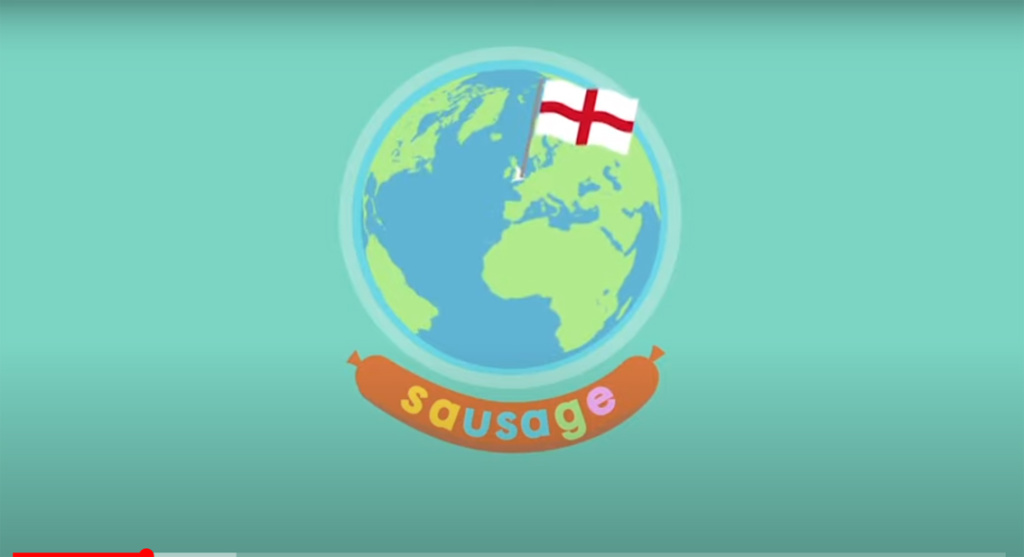 Instead of Look-Cover-Write and Check and other traditional approaches to spelling, Andy uses stories, words within words, animations, a visual approach and lots of toilet humour which children – of all ages! – clearly love.
Throughout July, people voted for their favourite links and last month Sir Linkalot went through the Top 20 doing a 'Link of the day'. It won't surprise you to read that three of the top five were related to either pee, bum or poo.

Toilet humour wins every time
Not many people can turn the number two into a toilet but once you have seen the T as a cistern, the w as a bum and o as poo it sticks in the mind. Children's reactions to the link for 'Two'
When viewers were invited to vote for their favourite links in July, diarrhoea came in at number 1. Sir Linkalot knows that the tricky bit is in the middle. Most people can manage dia– and the ending –ea Those letters in the middle are a challenge but the Sir Linkalot animation and mnemonic Runny Runny Help Oops! does the trick.
Some people spell interest without the first e because that is how they pronounce it but once they see those two Es transform into eyes that get bigger and bigger until they explode, they won't make that mistake again. It's a perfect way to illustrate interest. Accommodation trips people up with its double consonants so Sir Linkalot illustrates it with two cats chasing two mice around the house.
Susie Dent from Countdown, aka Lady Lexicographer, appears in many of the lessons to give the origin of words that have an interesting story to tell. Take the word nature. This comes from the Latin natura 'birth, nature, quality', and links to nativity, innate, neo-natal. The word definitely comes from the Latin finire to complete and links to finish, finite and infinite. Biscuit is a hard word to spell but seeing the cu becoming a cup is a great visual prompt and there is also a story: in French bis means twice and cuit means cooked. Twice cooked – that would be the reason why biscuits are so crisp.
Friday at 5 with the family
During lockdown Andy could not go into schools so he started using Twitter, Facebook and YouTube to deliver lessons and keep in touch with his followers.
Every Friday, he hosts a live AMA session (Ask Me Anything) on his Insta Channel called Sir Linkalot Live: Friday at 5 where followers can ask him a question about how to learn any fact (spelling, Maths, World Capitals, Science facts, History dates…anything).
This is not quiz; it is a two-way street as he challenges his viewers to think up links. The best ones win a badge and the overall winner is awarded a T-shirt.' It's very much a family show,' says Andy, 'with the parents joining in as well as teenagers and the weenies, of course. All you need to play is an imagination. It's a fun way to finish the week.'
To see how busy Sir Linkalot and Lady Lexicographer have been during lockdown, take a peek at this: Lockdown with Sir Linkalot
Register for free
No Credit Card required
Register for free
Access to 3 free articles
Free TeachingTimes Report every month