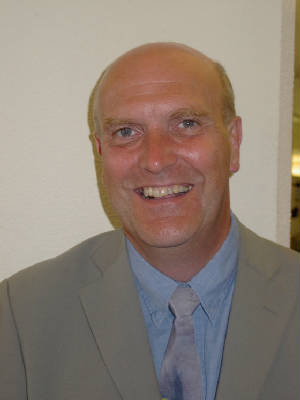 The spark of this ambition has led to a slow burn and at best a precarious, guttering flame. The movement has many passionate advocates and, yes, there are examples of some schools grasping and holding aloft the research engaged beacon. However, we still appear to be a long way off from research-informed practice being a part of every school's DNA. Perhaps the problem has been that champions of research engagement, and I count myself guilty among them, have built their hopes upon a process of gradual development when what's needed is something more fundamental, akin to a challenging revolution.
In one of his TED talks, the great Ken Robinson, who sadly died recently, quoted Abraham Lincoln to exemplify Robinson's call for a creative "learning revolution."
"The dogmas of the quiet past are inadequate to the stormy present. The occasion is piled high with difficulty and we must rise with the occasion. As our case is new so we must think anew and act anew."
The staid incremental approaches of the past may no longer be fit for purpose to address the visceral challenges of the present. What is needed is less evolution and more revolution. And this may be particularly the case to secure real movement in schools becoming places where research shapes decision making, informs pedagogy and helps to transform classroom practice.
This call for such a dynamic gear shift is the focus of this special double issue of Professional Development Today. Each of the thirteen contributions are adapted and developed from chapters in the recently published book: The Research-Informed Teaching Revolution: A Handbook For The 21st Century Teacher, Edited by Chris Brown, Jane Flood and Graham Handscomb; John Catt Publishing. David Godfrey provides a review of this book at the end of this issue.
We hope you enjoy the refreshing challenge these articles bring. In the drive towards school research engagement it's time to get serious … and to rise with the occasion!
graham@handscomb-consultancy.co.uk
Register for free
No Credit Card required
Register for free
Access to 3 free articles
Free TeachingTimes Report every month