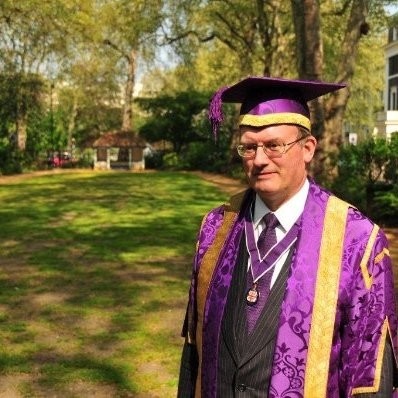 We need to value more research that is undertaken as part of normal professional practice – as an adjunct to school-based research which meets academic criteria. There has never been a more propitious time for school-based research engagement to benefit the teaching profession, the quality of school education, and the well-being of the communities schools serve, but to realise those benefits, the conceptualisation of school-based research needs to become more inclusive.
A climate hostile to agency and reflection
The spread of school-based practitioner engagement with research over the last twenty years has been disappointing. There still seem to be some schools where none of the staff have heard of it; some where headteachers do not particularly like their staff to think for themselves; and some staffrooms ready to sneer at a teacher wishing to improve themselves. The systemic factors responsible for this are clear; I shall also argue, perhaps more controversially, that the practitioner research community has in some ways circumscribed itself more narrowly than necessary.
The systemic constraints have included arrangements for the pre-service education of teachers and the award of Qualified Teacher Status which have done little or nothing to inculcate an expectation of career-long research engagement, or indeed professional development more generally. 'I am fully qualified to do my job: why should I have to do anything more?' is a stance encountered quite commonly.

Secondly, over the period in question, the inspection criteria used by Ofsted took no specific account of a school's professional development culture, nor even, it might be argued, whether school managers treated their staff caringly as human beings. Instead, 'strong' leadership was praiseworthy, even where it was experienced as the kind of unsupportive bullying blame-culture which drove significant numbers of teachers out of the profession in their first five years. I found that widespread leadership style repulsive because it is so contrary to the core educational purpose of a school. No-one wants to buy perfume at a counter where the staff are unwashed and stinking; no-one will buy into joy in learning in a school where teachers are allowed no agency, but instead are looking over their shoulders fearfully.
The third systemic constraint has been the disconcerting extent to which government ministers have felt free to express opinions about, and seek to influence, the details of classroom practice. 'Disconcerting' because educators of my generation were assured during our formative years that such a thing could never happen in England: that following the defeat of fascism in Europe, checks and balances were built into the English system to provide permanent cushioning between the education professional and the elected politician.[i] What is the point of investing time and effort in the long-term research-informed evolution of practice, in a climate of whims and fashions?
A glance worldwide at the range of conditions and expectations within which teachers work in other countries shows, among other things, how atypical globally has been the hostile and distrustful stance of successive UK governments towards the teaching profession.
Research engagement for professionalisation
Little wonder, then, that the school practitioner research movement has not gained greater traction: praise and appreciation are due to those many who have persevered. Of course it has not been an undifferentiated 'movement'; within a broadly common overall organising philosophy it takes different forms and reaches different levels of development according to context, and is driven by a range of motivations.
Somewhere near the centre of my own mind-map of it are teachers undertaking small-scale research projects as part of externally-accredited courses, usually higher degrees. There may be a group of them in the same school, supporting each other. That mode of professional development may be actively enabled and promoted by senior management, who may also arrange for staff more generally to access professional reading and to discuss what research has to say about issues the school is dealing with. The school may draw upon the national infrastructure of 'knowledge wholesalers' digesting academic research for practitioner consumption.
The background to this picture includes the pioneering of teacher-led school development[ii] and of the concept of the research-engaged school.[iii] I told the story of my own attempts to develop and apply those ideas in Wilkins,2011.[iv]
In many schools, this activity is limited in scope and focus: the bulk of what is seen as research-engagement may be qualitative, and while contributed from all faculties, the methodology may sit most comfortably with teachers strong in social science and humanities. Research engagement only thrives where it is supported by middle and senior leaders, and it takes place predominantly in schools which are both successful and stable. In the most successful and confident examples, school leaders value the maintenance of their professional development culture more highly than achieving a particular Ofsted grade. They are the exception, and generally schools in challenging circumstances see (an entirely false) dichotomy between fire-fighting and research engagement, and prioritise the former. Except where research engagement is truly embedded into school culture, it is transient: the champions move on; interest wanes after the degree has been achieved. These comments are my personal impression: for a thorough and insightful analysis see Godfrey and Brown ,2019.[v]
To make substantial progress, something different is needed. When the Chartered College of Teaching was established, one of my valedictory hopes for it was that when the time was right, it would hammer out with Government a working agreement along the lines of the following understanding: 'These are matters of education policy which are the concern of Government; these are matters of education practice which are the concern of the teaching profession.' Although such a treaty is long overdue, I say 'when the time is right' because the deal cannot be struck until the teaching profession displays arrangements and working practices which do credibly offer quality assurance and continuing quality improvement. That is the path which other professions have had to tread, first to assert themselves in relation to Government, and then to become the senior source of expertise. At present, universities accredit professional development programmes in education, whereas in the mature professions, the professional body accredits the university degree.
To take the first steps on that journey towards professional recognition, it is essential that evidence-informed practice becomes the norm across the entire teaching work of a school. A teacher not research-engaged would be like a driver not looking at road signs, but that does require a re-think about 'research', because the kind of research needed for professionalisation is professional research rather than academic research. The key distinctions between the two are that professional research operates within a different ethical framework, counts professional judgement as valid evidence, and stands separately from academic levels of assessment.
Research engagement for total quality
When people describe what research engagement is going on in their school, they tend to omit the analysis of attainment data. Indeed, they may even imply that the 'standards agenda' is somehow oppositional to research engagement and evidence-informed practice. That is strange: the systematic collection and analysis of attainment data, and its use in lesson planning and individual academic tutoring is clearly a good example both of research and of evidence-informed practice, which is going on in most schools in the country. Assessment for Learning is both research and evidence-informed practice. Teachers research every time they assess their students' work, assuming that they intend to learn from the assessment and apply it to future teaching tactics.
These are examples of professional research, like the specialised journalist researching their topic, or the serious novelist researching context, or the biographer researching their subject. They do it to make sure their work is good and will withstand scrutiny. I chose those examples because teachers need knowledge of their subject, their context, and the lives of their students. I avoided examples of professional research from law and medicine, because there is no pedagogic equivalent to case law and clinical records, although Fenwick and Nerland draw interesting comparisons about how professional learning is changing across a range of professions.[vi] They emphasise that professional learning is increasingly globalised, on-line, and networked: trends I explored in Wilkins. [vii] Purposeful, structured, critical professional reading is research. So is getting other people's perceptions, whether through peer review or student feedback. So is a quest to deepen understanding or gain fresh insights through experiences, such as when a Year 6 teacher gains first-hand experience of what is going on in Year 7, or when teachers do charitable work in a school in a developing country during the summer vacation.
The concepts of quality assurance and improvement are quite helpful in illustrating the value of professional research. Near to the heart of any system of quality assurance is the following sequence of questions: in relation to any particular activity:
Are there clear standards?
How and by whom are those standards set?
How and by whom are those standards monitored?
How and by whom is performance evaluated against those standards?
If those questions are applied to students' progress in core subjects, most schools will be able to point to quite robust arrangements for managing quality. What about other areas, including those often featuring in the all-important mission statement? 'Our students are happy': oh really? What is the evidence and process for judging that? 'We have excellent relations with parents': so were they involved in that assessment? 'We enable our students to achieve their full potential': who dares to define, and hence limit, what any particular young person growing up in the modern world will be able to achieve? In all these cases, progressing from sentimental aspiration (or self-delusion) to quality professional practice involves researching the perceptions and experiences of students, parents, staff, and community stakeholders.
Research engagement for the future development of the school system
Quality assurance is not just about fitness for purpose now, but also capacity to respond to change. Some depictions of school research engagement, especially of the 'what works' variety, imply that its purpose is to enable teachers to become smarter and more effective at what they are doing now, in the system as it is. There is nothing wrong with refining methods, except where the implication is that that ought to be sufficient, that the system itself does not need to evolve. Yet the aims, values and expectations of teaching have evolved greatly: compare the present to the days when teachers used fear and punishment to prepare children for their pre-determined station in life. The pace of change will increase: young people themselves are driving that. It is right that teachers, as a profession, consider how the aims and methods of teaching, and the role of school in society, may evolve over the next few decades.
To that end, conceptual research is important: the development of new ways of looking at things. Often, the questions addressed through empirical research are generated by that. A good example is the mass of empirical research in the fields of equalities and inclusion, which has been prompted by the conception of new paradigms and meta-narratives: new ways of seeing what goes on in the world, and how things ought to be. Conceptual research involves reading widely, pondering deeply, networking actively with people in contrasting contexts, and being open to having one's beliefs, assumptions and priorities challenged.
In Wilkins (2014) I argued that if education aims to help people to make informed choices about what they do now, and what they plan to do in the future, then learner agency must be at the heart of pedagogy.[viii] If pedagogy is to harmonise formal learning in school with the informal learning permeating all other parts of young people's lives, it must to some extent understand and embrace the issues important to students and their communities. The notion of an activist curriculum should be de-coupled from its Marxist roots and applied in an objective and professionally-defensible manner, building on the work of Oyler.[ix] Thus research-engagement becomes part of pedagogy, in which teachers and students co-research issues that affect students' sense of agency.
Research-engagement for future quality also has organisational implications. School leaders may see 'their' school as tight-knit, like a living organism, like a regiment oozing with esprit de corps. Professional research will reveal a range of perspectives. If a school community has 600 members, the one place will be perceived and experienced as 600 different spaces. For a long time in public discourse, the unit of competition and comparison has been the 'school' as a de-personalised administrative unit. Good schools already have porous walls and an external orientation. The more that teaching becomes professionalised and research-engaged, the stronger will become teachers' external moorings and sources of professional identity: through subject and phase associations, peer review groups, community partners, links to external sources of expertise, and informal social media networks. Gradually the school building may come to be seen as the serviced premises in which self-reliant and self-motivated teachers happen, for the time being, to be practising their profession. For school leaders supporting increased research engagement, one of the hard steps may be discerning when to lead, when to support, and when to let go.
Top Tips
My advice to teachers who would be research-engaged:
Recognise how much professional research you do already and do it more consciously
Research your students' and colleagues' perceptions and learn from them
Network widely and preferably internationally
Think long and hard about the kind of significant long-term change you want to work towards
Raphael Wilkins was formerly Pro Director (International Consultancy and Knowledge Transfer) at the Institute of Education, University College London, and President of The College of Teachers UK.
---
References
[i] Alexander, W. (1954) Education in England: The National System, How it Works, London: Newnes.
[ii] Frost, D., Durrant, J., Head, M. and Holden, G. (2000) Teacher-Led School Improvement, London: RoutledgeFalmer
[iii] Handscomb, G. and MacBeath, J. (2003) The Research-Engaged School, Chelmsford: Essex County Council Forum for Learning and Research Enquiry (FLARE).
[iv] Wilkins, R. (2011) Research engagement for school development, London: IOE Press.
[v] Godfrey, D. and Brown, C. (Eds) (2019) An Ecosystem for Research-Engaged Schools, London: Routledge.
[vi] Fenwick, T. and Nerland, M. (Eds) (2014) Reconceptualising Professional Learning: Sociomaterial knowledges, practices and responsibilities, London: Routledge.
[vii] Wilkins, R. (2014) Education in the balance: mapping the global dynamics of school leadership, London: Bloomsbury.
[viii] Ibid
[ix] Oyler, C. (2012) Actions speak louder than words: Community activism as curriculum, New York: Routledge.
Register for free
No Credit Card required
Register for free
Access to 3 free articles
Free TeachingTimes Report every month