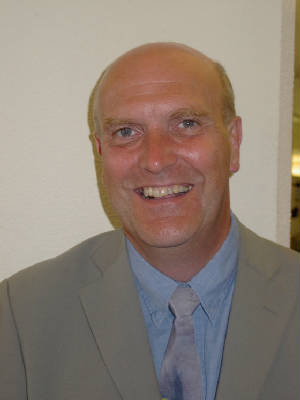 With all the pressures on teachers, leaders and other school staff during pandemic lockdown learning, and subsequent return to schools, is it self-evident that any thoughts about professional development should be put on the back burner?
Well, there are many voices that would argue precisely the opposite! It is during these times of pandemic crisis that professional development is needed more than ever. So, for instance, Colin Penfold of the Education Development Trust has said that given the demands of the pandemic, focussed support and professional development will be even more crucial:
"Teachers may be facing additional pressures of delivering multiple – and possibly simultaneous – models of provision, as some students remain learning at home, either by government mandate or parental choice, while others are attending school full- or part-time."i
In addition, the changes that have developed through necessity over the last year may have also heralded a shift in the way we do professional development. So, as Nicola Podd observes, the challenge of the lockdown has given rise to new and innovative approaches to professional development and learning:
" …the pandemic has only served to enrich CPD provision, giving immediate and unlimited access to expertise and knowledge to support teachers. A rich new variety of opportunities could keep the profession nimble through this uncharted territory." ii
She concludes that this will potentially have long lasting implications which will be vital to combating the worse effects of Covid for staff and students:
"The advent of more agile CPD is key to ensuring Covid's legacy doesn't become a wholesale injustice for the profession."iii
This issue of Professional Development Today explores the professional development that has been taking place in lockdown, the challenges and opportunities posed, the lessons learnt and the long term changes that may follow in the pandemic's wake. There has rightly been considerable concern for the effects of disrupted schooling on the most vulnerable and disadvantaged learners. So our HOW TO section concentrates upon this and gives practical professional development guidance and activities for staff supporting students with special needs. We hope you find this issue of PDT focused on the extraordinary period we are living through helpful.
Graham Handscomb is a visiting professor at UCL and the editor of Professional Development Today
References
Penfold, C. (2020) Remote teacher professional development: six principles for effective programmes. Education Development Trust. Remote teacher professional development: six principles for effective programmes – Education Development Trust
Podd, N. (2021) To get through Covid, we need more CPD, not less. Schools Week Nicola Podd, Director of Programme, Driver Youth Trust. Professional development is key to getting through Covid (schoolsweek.co.uk)
Ibid
Register for free
No Credit Card required
Register for free
Access to 3 free articles
Free TeachingTimes Report every month