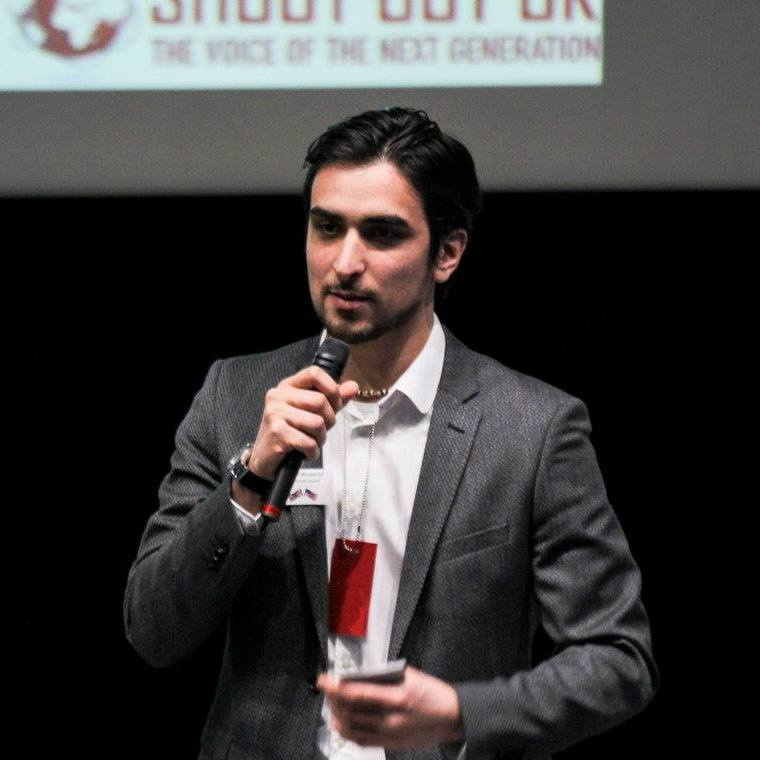 When I founded Shout Out UK in 2015, there were no conversations surrounding the importance of political literacy education. Fast forward six years and we are now having those conversations but talking about prioritising political education is simply not enough.
Recent tragic events, such as the murder of David Amess, have illuminated the consequences of leaving one's own population in the dark as to how its democracy functions, and things are only getting worse – fast. The point of no return for our democracy isn't coming in one year, or in two years, or in ten. The point of no return is upon us.
We are living in a society that is a direct reflection of the consequences of not having political education. The democratic landscape in the UK has changed rapidly in the last few years and the overall trend is one of decline. From the murder of Jo Cox, the rise of populism and the political intolerance around key debates like Brexit, it is clear we are reaching a breaking point.
Some may question what the connection is between political literacy education and the health of our democracy. Political literacy education is not just understanding how our democratic system functions, it also encompasses the skills needed to understand and engage with one's own political system. In a democracy, political literacy among citizens is absolutely crucial to ensure a thriving culture of debate and accountability.
After all, how can a democracy function when its citizens do not know how to engage with it? Political literacy education informs the relationship between people and their politicians. Without it, we see cases of misinformation being believed as fact, a decline in critical thinking skills, an inability to make informed political decisions, weakening of the judiciary and perhaps most worrying, the rise of populism.
As part of our work at Shout Out UK we established the APPG on Political Literacy which brings together stakeholders, parliamentarians and academics to work together to create a roadmap to tackle the issue of how to roll out political literacy education effectively. Our recent report 'The Missing Link' is the largest data set we have on political literacy provisions in schools since 2010.

The research involved3,000 plus teachers in almost 2,000 schools and more than 1,500 parents with school-aged children, providing us with a true representation of the existing provision of political literacy education. We see that parents are overwhelmingly supportive of democratic education. In fact, 72% of parents 'agree' or strongly agree' that it is important for children to be taught about politics in school. Yet, 'only 29% of schools offer weekly lessons related to citizenship education; and 26% of secondary schools offer no provision at all'.
These findings are not new and in fact reinforce the findings by Ofsted that found that political education provisions were 'below satisfactory or inadequate'. What this means is that generations of young people are being denied an education which gives them an understanding of how our democracy functions and how to make their voice heard.
Consequences
The consequences of not prioritizing this type of education are showing. For example, in the 2019 general election only 47% of 18 to 24-year‑olds turned out to vote; this is compared to 74% among over-65s. We have also seen a wave of young people, aged 18-24, reporting some of the lowest levels of knowledge about politics, compared to older citizens. In 2018, it was found just 2% of children in the UK were found to have the skills to establish whether a piece of online information is fake.
The steady decline of democratic participation among younger generations should not simply be dismissed as an issue of apathy but rather as a reflection of their disillusionment with the democratic process. The world is a turbulent place at the moment, and it is very clear that young people are engaged and interested in politics, as well as events occurring in Britain, however there is a clear disconnect between interest in politics and their understanding of how to make their voices heard within our democracy. This is partly because it is a democratic process that they don't understand, so they don't participate.
However, concerns over democratic participation are just the tip of the iceberg. In 2020, the Bennet Institute for Public Policy revealed that youth satisfaction with democracy is at an all time low, and worryingly, faith in democracy is higher in countries where populist leaders have been elected.
For me this is very concerning as it appears that for young people the concept of democracy is fading out: for instance, just over half (52%) of young Europeans regard democracy as the best form of government, and 21% of young people in the UK consider that other forms of government are better than democracy, including "experts rule, not democratically elected" (36%) and "one person/party rules without being monitored by a Parliament" (21%). This detachment of UK young people from the core of democratic values highlights a very concerning trend. If we don't educate young people about our democracy and the value of it, we will see them turn away from it.
This is why political literacy matters. Education is a powerful tool and a medium in which to inspire. If we don't equip young people with the tools to understand the world around them – and how to change it – then we're not just disenfranchising them, we are delegitimizing the democratic process. It is incumbent on us to rise to that challenge and make sure that young people are equipped to go out into the world and make informed choices, to advocate for their viewpoint, and to make change.
Not providing those tools weakens our democracy and what is becoming increasingly clear is that this is not about maintaining a healthy democracy in Britain; it is about returning our democracy to a point of strength and balance. This process starts in the classroom, it starts with embedding comprehensive political literacy education in schools across the UK.
Matteo Bergamini is Founder and CEO of Shout Out UK. www.shoutoutuk.org
Register for free
No Credit Card required
Register for free
Access to 3 free articles
Free TeachingTimes Report every month