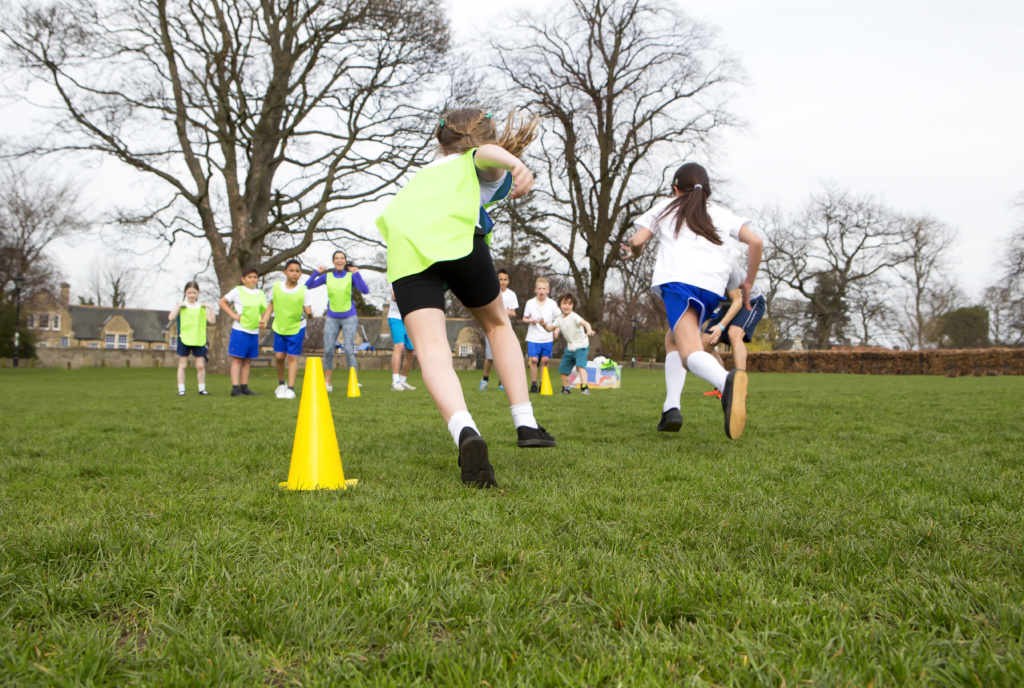 Industry News
Even though Joe Wicks became the nation's PE teacher, research by Sport England shows that the number of children and young people who were physically active fell during the 2019/20 academic year in England, as the coronavirus (Covid-19) pandemic restricted the type of activities available.
Nobody quite knows how the Coronavirus pandemic has affected children's wellbeing. However, Mentally Healthy Schools suggests the pandemic and subsequent lockdowns may have impacted on children's mental health in many ways.
PE and wellbeing have been at the forefront of educators' minds throughout the last year and concerns have increased as children have fully returned to school. Teachers are aware that there needs to be a focus on physical health and mental wellbeing. Naturally, these are now a priority with the approach of the summer term and hopefully better weather.
The statistics from Sport England show that 31.3% of children and young people were doing less than an average of 30 minutes activity a day, with 23.8% being fairly active but not reaching the average of 60 minutes activity a day.

Encouraging activity for better health and wellbeing
With the return to school for all pupils, PE and wellbeing of pupils is of high importance. Having an active lifestyle is proven to have a positive impact on wellbeing and mental health for young children and adults. We are all aware that we should, whether an adult or a child, partake in an average of 60 minutes of activity per day, but there is no timing placed on looking after our wellbeing. However, the statutory guidance on physical health and wellbeing states: The focus in primary school should be on teaching the characteristics of good physical health and mental wellbeing. Teachers should be clear that mental wellbeing is a normal part of daily life, in the same way as physical health.
This leads to an emphasis on the understanding that there should be a positive two-way relationship between good physical health and good mental wellbeing and the understanding of the benefits to mental wellbeing and physical exercise and time spent outdoors.
Why is looking after our wellbeing so important?
In our classrooms, there is a growing number of children and young people experiencing poor mental health and this presents one of the biggest challenges for teachers. How can children's mental health be supported in schools. The Young Minds Wise Up campaign, explored the statistics facing the mental health crisis in schools:
An estimated three children in every classroom have a diagnosable mental health condition, rising to four when emotional distress is included.
Suicide is the most common cause of death for boys aged between 5-19 and the second most common for girls in that age range.
Around 1/12 young people deliberately self-harm.
The number of young people calling Childline about mental health problems has risen by 36% in the last 4 years.
With such staggering statistics around children's mental health, it's understandable that schools will want to focus on their pupil's mental wellbeing as well as their physical health.
Teachers matter too
However, it is not just children who need to have a positive relationship between their physical health and mental health. Teachers must also ensure they are looking after themselves. A teacher with low health and wellbeing, experiencing high levels of stress or who is ill at work, may not perform to the best of their ability.
More than two thirds of education professionals describe themselves as stressed at work according to the latest research from Education Support and an overwhelming majority say they have suffered physical and mental health issues because of their job. It is important to remember that Covid-19 and repeated lockdowns will also have had an effect on the mental health and wellbeing of all members of the school staff and measures should be put into place to support them as well as the children.
Giving teachers and children support, enabling a whole school approach and ensuring a positive two-way relationship between their physical and mental health can only lead to positive outcomes for the whole school community.
Download a free pack from Striver by 2Simple, including a lesson you can use to introduce mindfulness to your children as well as 6 pocket postcards. These pocket postcards are for anyone to use, at school, at home or for self-use. Download here: https://2simple.com/free-stuff/mindfulness-pocket-postcards-free-pack/?utm_source=TeachingTimes&utm_medium=Article&utm_campaign=MindfulnessPostcards
Register for free
No Credit Card required
Register for free
Access to 3 free articles
Free TeachingTimes Report every month