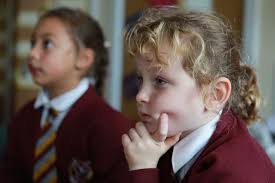 In 2016, a colleague, working as a literacy consultant for a neighbouring borough, was conducting a training session for a group of Year 7 and 8 teachers from a number of high schools in the area. She shared several pieces of writing across a range of genres with the group and asked them their opinion.
The Year 7 teachers were pleased with the standard of the writing and agreed that if children entered year 7 with those skills, then they could in the words of one delegate, "Do something with them." The consultant then let secondary colleagues know that the writing samples were Age Related Expectations for Year 2 and the authors were a mere 7 years old.
How had we arrived at a place where the standards of writing now expected for children at Year 2' in a very disadvantaged school would have satisfied a secondary school colleague if displayed by an eleven-year-old on entry?
Undermined our core moral purpose
I have always been a pragmatist when it comes to what works for our children. This pragmatism has worked up to a point, unfortunately for me, that point was reached with the establishment of the Age-Related Expectations (ARE) in the New National Curriculum 2014. I believe this set of expectations created a pedagogical response from my school that seriously undermined our core moral purpose and we needed to respond to it through our curriculum in a way that ensured our children had the skills they needed to succeed in life beyond school.

In 2016, following on from my colleague's secondary school encounter, I began a conversation with a number of children and their teachers in my year 2 cohort. The children were all working at ARE in reading, writing and maths and by all national measures, they were a success. They were proof that all children could reach the standards established in the 2014 curriculum regardless of their disadvantage, but at what cost?
We were concerned about the children' attitudes to school, their behaviour and their ongoing motivation and commitment to their learning.
As a staff we began to explore:
What formal changes to school timetables had been made as a result of the pressure from testing and the 'raising of standards' in our school?
What was the impact of high stakes testing and higher expectations on our pedagogy and our curriculum?
What changes had occurred informally in our routines and what was the impact on our children's experience?
What were the likely implications for the children, staff and the community in the present or the future?
What impact had the standards and testing agenda had on the well-being of our children, teachers and parents working and living our community?
In answer to the question, how well do we know the children outside of their academic schoolwork? My teachers acknowledged that they knew only a limited amount of what motivated, interested or affected the children beyond the structured curriculum or their relationships in school.
"No I haven't got the time…I know they're not all the same, but I haven't got the time to sit with them in that way…they're probably really important things."
The teachers gave support and encouragement to the children in a number of ways; they constantly praised and expressed belief in their abilities to improve; they supported them academically; they attempted to offer a broad and balanced curriculum and attempted to instil some important learning behaviours all within a nurturing and caring environment. However, they also acknowledged that they found it difficult to do enough to future proof the children:
"I think we give them a lot of support,, I think we really get to know them and when they leave us it falls apart very quickly and I think, " Do we do enough work on resilience? Do they have the life skills when they leave? They have the academic skills but do they have the life skills and social skills?" I'm not convinced some of them do and maybe we should address it…sometimes they fail because they need so much positivity and coaching and mentoring and "Come on, come on, you can do it!" and it becomes impossible…"
A picture emerged of the amount of nurturing our children needed to be successful being beyond the emotional and practical domain of the teachers. In the system as it was, the teachers felt that they could deliver academic success, but acknowledged it may come at the price of resilience.
On the surface, the group of children talked keenly about school; how there was nothing they negative about their days, "I like everything." and how they were up for the tasks that their teachers gave them "I like hard challenges." They appeared to enjoy all aspects of the curriculum and mention sport, art and music and even working hard to improve their grammar as aspects of school life that make them happy.
On the surface
Looking elsewhere, however, they talked of becoming distracted easily, of not completing homework tasks, of not reading at home with an adult and of struggling to get tasks done. The teachers identified the language issues that arose as an impact of poor home support:
"One of the children in class asked, "Miss, how come Amelia knows lots and lots of new words?" and the other children are fascinated by her vocabulary. What can I say? She reads so much at home…that's what stops the other children making the leap into greater depth…we can only do so much in school, you need home as well. Amelia can write about the Queen having a cappuccino or an espresso, the others don't know what it means, they're not living the same experiences."
The teachers talked of the stress within children' home lives and the lack of structure "…having breakfast, having a good night's sleep, the way their parents speak to them; that's difficult when they see extreme behaviour from mum and dad." These things are understood by the teachers and are sometimes, but by no means all the time, countered by the pedagogical choices the teachers make.
"…If I present them with a page of number sentences, you don't have an issue..if it's a task that involves them using and applying and using thinking skills, that causes friction."
The teachers felt that the lack of resilience in the children was in part a consequence of their home circumstances and it could and should be tackled by school.
"…because you can never do too much can you? They don't make brilliant choices."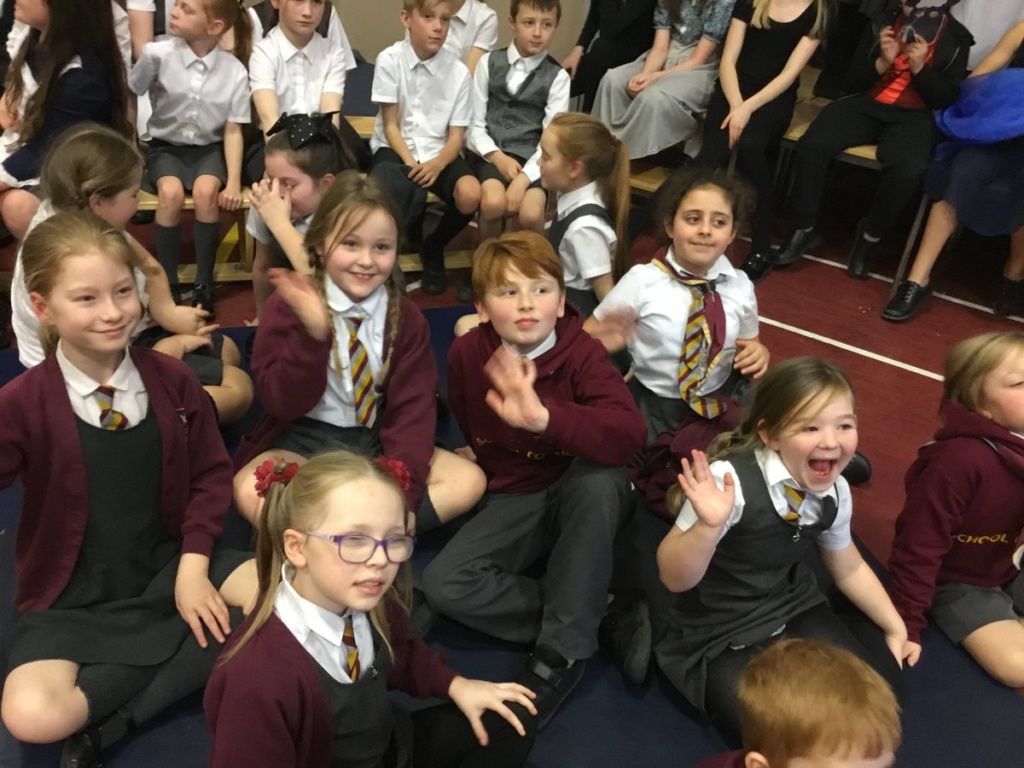 It was interesting that by having the conversation with staff and children about the issues we were dealing with every day, we were much more determined to address them in a positive way. This would mean taking a systematic approach to the teaching of the soft skills of empathy, friendship, communication, responsibility, planning, assertiveness and emotional control.
We began to look for ways in which we could develop the soft skills that would help our children become more collaborative and empathetic. Our research led us to the work of Reuven Feuerstein, an Israeli psychologist who believed that the cognitive and social skills children acquire through their parents and culture, and which are often absent as a result of a problematic upbringing, can be instrumentally taught. We found Billy O'Neill, a trainer in Feuerstein's programmes and he has been at the heart of helping us embed Feuerstein's Instrumental Enrichment (FIE) into our curriculum.
In March 2017 we collaborated with the head of a nearby school and began to train all our staff including teachers, teaching assistants and pastoral staff in the Basic Feuerstein Enrichment Programme.
On the morning of day one we introduced the FIE programme to all the staff. We spent time discussing the rationale behind the programme and its use in schools, universities and industry and really tried to explore the issues we were facing as a staff serving a disadvantaged community.
In the afternoon, we began working on the 'Organisation of Dots' unit. This exercise is not for the slapdash, and definitely not for rushing, and that was the point of much of what was to come. The programme strips activities and functions back and reveals the steps that people who can perform them well, take towards being successful. Very simple activities regularly performed in a systematic way begin to lift the veil on what makes a good learner. The children in my conversation group had no problems identifying who in their class was good at learning, but they had enormous difficulties becoming one themselves.
Holy Grail
For many of us in the training sessions, this programme was the Holy Grail of teaching in schools such as ours. For teachers frustrated by children who tend to disrupt, rush into things impulsively, give up easily, can't work independently, forget instructions, are over emotional or lack empathy, there was now a way of positively responding to them, or as Billy would put it, a way of mediating these skills to them the child through their learning experiences with the programme.
We continued with half a day's training on a number of other modules (selecting what we felt would be most appropriate for our schools). The 'Organisation of Dots' exercises teach children how to be accurate, precise and how to plan their way through difficult situations. The 'Identifying Emotions' module encourages children to begin to look for the evidence to help them understand why others may be feeling the way they do and the 'Empathy to Action' modules provide a vehicle for extended individual, group and class discussions on whether other people have acted in an appropriate way. We then took what we had learned back to our classrooms.
Now every class from EYFS to Year 6 spends time on the programme each week. The teachers encourage children to discuss their views and base their opinions on logical and relevant evidence. The evidence may come from the pictures in front of them or from their own personal lived experience but in the end, they must always justify their opinions. One of the most beneficial parts of the programme for us is the constant reflection and verbalising of what the children are doing and doing well.
They may be concentrating on being accurate, they may be planning ahead or they may be justifying a thought with a good piece of evidence or, very importantly, generating a principle that can be used again in another situation. Teachers promote the new learning in other parts of the curriculum using the language shared in the Feuerstein sessions. Perhaps that accuracy will be carried into their maths work, or their logical evidence finding into their work in English, or even more importantly for our school, their work generating empathy principles, onto the playground.
Some principles generated in an 'Empathy to Action' lesson:
"Just feeling sorry for someone isn't enough, you need to do something to help."
"It is better to stop and think about the options before you decide what to do. Not every action is equally helpful." Year 5 Pupils (11th January 2019)
There is so much more than this to the Feuerstein Instrumental Enrichment Programme, and as a school three years into our training, we are still not using every unit, but the culture of our school is shifting. The classrooms are calm spaces, the children are more empathetic and more able to acknowledge that another person may have a different view to them.
The teaching staff are aware that there is a solution, through the programme, to the challenges they face with certain pupils, and all staff are aware that the programme offers a positive way towards creating independence and self-regulation in all our children. The Feuerstein Enrichment Programme has provided us with a structure to consistently tackle the many outcomes of disadvantage in our school community. As a school in an area of high deprivation, we feel we now have a way to help children become independent and resilient learners with the soft skills they need within the constraints of the National Curriculum.
"I know there are disadvantaged pupils in your school, I just can't see them."
(Ofsted Inspector 2019)
Lawrence Crilly is head of Rimrose Hope School In Sefton. He is speaking with Billy O'Neil at the InclusiveEd conference on March 18th, hosted by TeachingTimes.
For more information click https://events.techedmarketing.com/inclusiveed/here
Register for free
No Credit Card required
Register for free
Access to 3 free articles
Free TeachingTimes Report every month