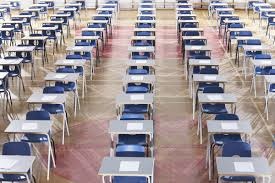 England has one of the most exam-driven educational systems in the world. In 2019, partly in response to parents' and teachers' reports of the pressures these tests were exerting on the young, the Labour party proposed scrapping SATs for 7- and 11-year-olds in its election manifesto.
'The US, France and Germany have a much lighter touch and are far less dependent on dozens of sittings,' said Eddie Playfair, Senior Policy Manager at the Association of Colleges (AoC). 'Germany and Scandinavia have more teacher assessment while the French Baccalaureate is a sit down exam but has far fewer papers than our A-level model.'
The sheer scale of public exams in England is phenomenal and collapsed overnight because, unlike other countries, we have come to rely on a do or die, pen and paper assessment in an examination hall at the end of a course of study.
Coronavirus showed that this system was not fit for purpose. In fact, it had just about everything wrong with it: social distancing put paid to examination halls, there was no course work and no prior units banked that could count towards the final grade.
How did it end up like this?
It wasn't always the case. we used to have coursework but the government decided that was 'too easy'. AS levels used to count towards the final A level mark and in the old GCSE maths schemes, pupils often had an official assessment at the end of individual maths units.
'Politics shaped the current system,' said Matt Wingfield, Chairman of The e-Assessment Association, 'Michael Gove was a big influence on our current approach to exams, reducing coursework assessment to almost zero, and switching the political focus of the exam from assessing students to measuring the performance of the school.'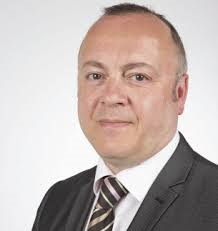 Not all countries went down the same route: 'It is unclear why we persist with an assessment model of having one exam at the end,' said Patrick Craven, Executive Director of Strategic Partnerships, Stakeholders & Contracts at City & Guilds. 'Wales and Northern Ireland are still using a modular system and so were not caught out in quite the same way. They have interim results which they could refer to and not just teacher assessments.'
In Scotland, coursework is still in evidence and this makes it less problematic when students cannot sit an exam for whatever reason. 'Evidence from coursework is important,' said Wingfield. 'Asking teachers to make sweeping judgements on students will be contentious, not least because it puts significant additional pressure on already busy staff. If students are unhappy with teacher judgements then they may want to sit exams in the autumn, but any other kind of appeals process will be tricky as there will be no specific assessment related work to be re-marked.'
Time for a different approach
Our current approach makes the presumption that all students will be ready to be assessed at exactly the same time, something that has proven time and time again to be untrue.
If you contrast the system for vocational exams with our current system for A levels and GCSEs you can see why school exams were so vulnerable.
Like the Driving Theory Test, most City and Guilds assessments are on demand. They are generally online exams with dispersed students and because there is no fixed date there is a steady volume but never an overwhelming number at any one time. If there is a crisis, candidates can sit the test again at an early date.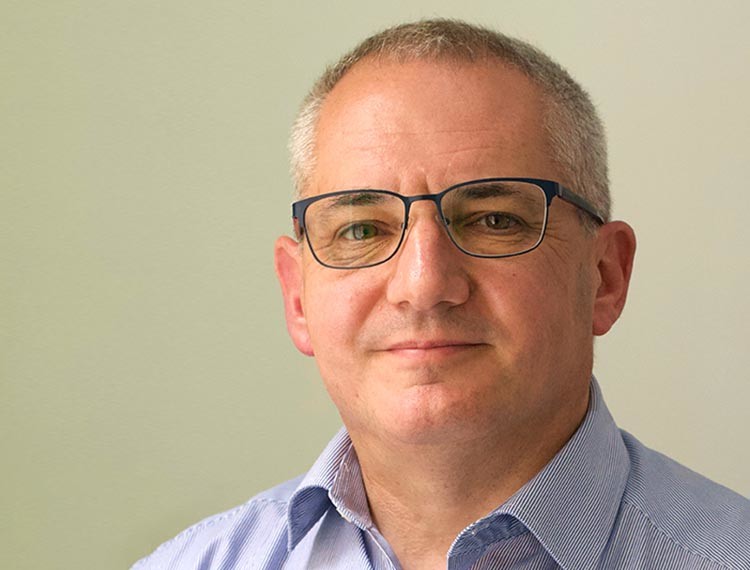 Compare this with the high volume but low-frequency GCSEs and A-levels where everyone sits down on the same day, doing the same test. If the school catches fire or there is a terrorist incident, it would be a major crisis. With coronavirus it was even worse because this time the capacity and resilience issues were on a national scale.
Online examinations
There is much to learn from the vocational world with online, on demand assessment and from universities where we are beginning to see remote assessment and the use of virtual reality.
'Online assessments are used extensively in the UK in certain sectors, with randomised allocation of questions that reduce the chance of cheating,' Matt Wingfield pointed out. 'It's pretty much the norm now for chartered accountancy exams and other professional qualifications to be on screen.'
In Welsh schools the National Tests are entirely online. They provide some paper-based versions as a 'reasonable adjustment' for individuals who for any reason use a screen but they found many advantages. Visually impaired VI students who needed large print versions of the question paper now use their specialist software to take exams alongside their peers.
Patrick Craven believes online testing offers commercial advantages since there is no printing, no despatching question papers, no posting scripts and a much faster turnaround for results. Some examining boards are dipping a toe in online assessment whereby students complete the test by hand but the answers are scanned and marked online by examiners so scripts do not need to be posted.
New forms of assessment
There may well be increasing use of artificial intelligence for essays and short written answers. It is already widely used in recruitment, finance and insurance where claims are 'read' and settled by automatic processing unless there is a query.
Automated marking is still in its infancy but there are encouraging results. It has been used in the USA for extended essays which are double marked – originally by two members of staff and then by one member of staff and artificial intelligence.
Double marking has turned up surprisingly similar judgements between machine marking and human marking so long as there were clearly worked out mark schemes and a well trained system.
What they did find was the computer marked assessments showed greater consistency and were more reliable. Examiners can be less consistent, if they have just marked an exceptionally good essay or are tired, their judgment may momentarily be skewed, whereas computers perform reliably, applying the same criteria to each essay.
Portfolios are now beginning to incorporate video/ audio evidence of skills. This is obviously of value in construction, building trades, hospitality, hair and beauty and catering but is also being used increasingly for leadership and management exams where candidates produce a portfolio and then engage in an online professional discussion.
'There is some resistance from traditionalists,' said Patrick Craven, 'but there are very few examples that would not lend themselves to application of more digital evidence.'
According to Eddie Playfair, a term we will hear more of in the future is Proctored Exams. These are exams which can be sat at home in a controlled online environment where the whole process from identity checks to invigilation can be done remotely.
Progress in other countries
The UK is lagging behind when it comes to digital exams, remote assessment and developing new forms of accreditation.
New Zealand is upgrading gradually to screen-based exams for all their students. The technology is in place but they are looking at issues such as accessibility and access to devices. They are focusing on training and change management, rolling out this new fully digitised assessment system over the next couple of years.
In contrast, Egypt moved to an online exam approach wholesale in summer 2019:
They bought 700,000 Android tablets for students to use in lessons and exams
They conducted an initial pilot exam in April /May 2019 with 500,000 students This was satisfactory and so they rolled it out for the main exam in June
There were some technical issues, for example the Wi-Fi bandwidth was inconsistent in certain locations, and there were some teething problems with tablets
Over the next four years they are rolling out online assessment across all 13 subjects in the Egyptian curriculum
They will be conducting 125 million assessments on screen
They have also been designing a secure learning environment so that prisoners studying vocational subjects can get their qualifications whilst still in prison.
Ironically, despite the fact that it is UK educational technology companies that are behind these innovations overseas (Pearson in Egypt and RM in New Zealand), it is difficult to see how similar changes will happen here in the UK without a significant shift in mindset and culture.
Malta has been addressing a different issue. Paper-based certificates were seen out of date and unfit for purpose in an increasingly mobile and life-long-learning focused population.
They have been piloting a digital certification system, so students and employees can evidence their qualifications on their mobile phones. 'All school leaving qualification certificates in Malta are now facilitated digitally through this approach,' said Matt Wingfield, 'something that has proven to be popular with the students and employers alike.'
In the UK, SQA is piloting digital verification of qualification certificates for some Scottish vocational exams, with City & Guilds making similar use of digital certification and digital badging for some of its vocational qualifications.
Should our curriculum change?
At work or university students will be using computers, collaborating and working in teams but our school system does not prepare them for this. Many schools have abandoned D&T, drama, music and PE, the very subjects that assess a student's ability to be analytical and to solve problems.
Instead, our GCSE and A-Level assessment systems are primarily focused on knowledge recall which is of limited value in the age of Google where knowledge is at out fingertips
Students now spend an increasing number of hours in front of a computer but have not been taught to retouch type and have little awareness of health and safety issues. Instead, children spend years learning multiplication tables, spellings and handwriting.
Ironically, these exams may be the last time they need these skills. We now have sophisticated technology to assess candidates, but our curriculum reflects a bygone age.