'Teaching online is problematic,' said Seagull. ' We assume children have access to devices and broadband but up to a million children in the UK either don't have access to a device or to broadband, or if they do, their broadband speed may not be fast enough to stream lessons live.'
Bobby Seagull is one of a growing number of commentators who would like to see the government do more to help children get access to the technology they need to do their schoolwork.
Increasingly children are set online tasks for homework and while some manage to do these on a mobile phone or use school facilities at a homework club, the move to online delivery of lessons during the pandemic has thrown into stark relief the discrepancies between the haves and have-nots.
A survey for the University College London (UCL) Institute of Education estimated that two million – 20% of pupils in the UK – had done no schoolwork or managed less than an hour a day while a report for the National Foundation for Educational Research (NFER) found that fewer than half (42%) had bothered to return their work, and pupils in the most disadvantaged schools were the least likely to be engaged with remote learning.
Digital Learning magazine recently published two key articles. One focused on the legal challenges mounted by four families against the government claiming that there is unequal access to technology for education.
The second looked at the future of examinations and from comments made by experts in the field it was clear that the UK is lagging behind other countries when it comes to digital exams, remote assessment and developing new forms of accreditation.
Bridging the class divide in education
Bobby Seagull is an ideal spokesperson to comment on the digital divide. Brought up on a council estate in East Ham, he went to the local comprehensive school.
On Saturdays, he and his three brothers would go with their dad to the local library where he would encourage them to take down books and grade them. If they thought it was a 7 out of 10, he would encourage them to go looking on the shelves still they found one worth a higher score. 'The trouble is that sometimes this led to a very theoretical approach to life,' said Bobby. 'When I wanted to learn how to play tennis, I probably would have done better to join a tennis club.'
He and his brothers were all highfliers and Bobby went from a mainstream secondary school in East Ham to study A levels at Eton before a maths and economics degree at Royal Holloway.
After a high-profile career in merchant banking and at PricewaterhouseCoopers. he turned his back on the corporate world to train as a teacher.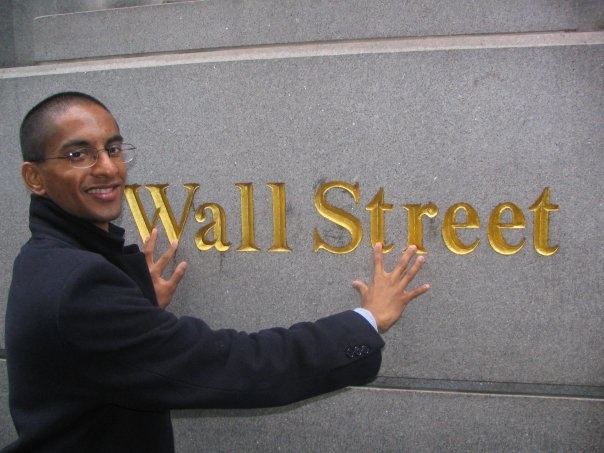 His appearance on University Challenge in 2017 brought him to the attention of a wider public and he has now become something of a maths media star.
These days he is an author and podcaster but also teaches maths at Little Ilford School, a state school in East Ham and provides in-service training for teachers in the borough. He is well placed to know exactly how lockdown has affected teachers and students across Newham.
Learners' access to technology in lockdown
Like all teachers, Bobby has had to adapt to changing circumstances. In the beginning Little Ilford, like many other schools, put together banks of materials so that pupils could carry on with their schoolwork. They were using PDFs online documents and resources from a learning platform.
Some comments on social media suggest that teachers were not using technology prior to lockdown. Not true says Bobby: 'Most teachers were already using technology. PowerPoint, websites, online quizzes and apps are used in class by many teachers to deliver lessons online.'
However, as the weeks went by and teachers moved on to deliver live lessons via Zoom or Microsoft Teams day after day it became clear that more training was needed.
Ironically, Bobby famous for his lively delivery and his ability to hold an audience, has found online teaching draining because it is hard to read what is going on when the class is not in the same room as him.
'I am very confident teaching students, monitoring engagement, taking the temperature in the room, making minute adjustments to pace and delivery. It is very different when you have 15 faces on the screen and in some cases perhaps 50 to 80 faces on the screen. You don't get the same feedback from the group.'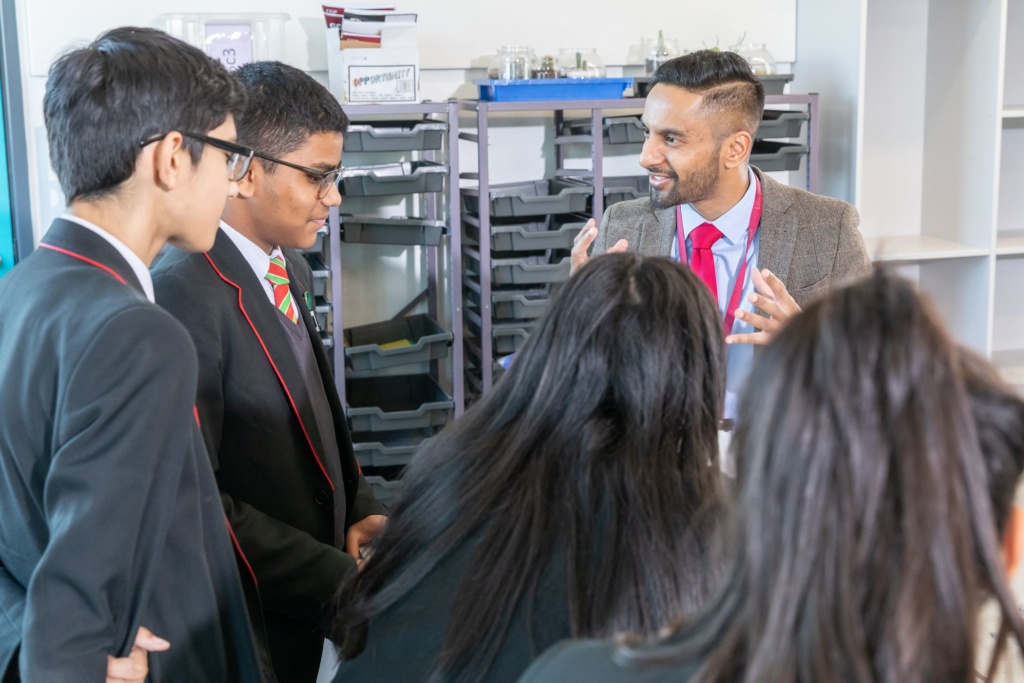 Pundits often describe children as digital natives and many assumed children would adapt more easily than teachers to the new form of education but this has not necessarily proved to be true: 'Students are used to using their phone Instagram and Snapchat. They know how to entertain themselves so they might well sit and watch a documentary online but by the next day they just have a hazy memory because they have not taken away concrete learning points. Entertainment is not the same as engagement.'
The scale of the digital divide
Engagement requires careful teaching, access to good materials and, of course, reliable technology and connectivity. Little Ilford where Bobby teaches was in the lucky position of being well resourced for computers and could lend a laptop to any child who did not have access to a device at home.
Other schools were not so lucky and the government's scheme meant that some homes would get a device for one child and not for others.
Some schools have dug deep and bought more devices while others they have turned to charities and fundraisers. There have been generous offers from companies that are on the point of upgrading their technology but there are many barriers – security of data, safeguarding children and making sure that the devices are fit for purpose and not likely to catch fire.
There is no safe halfway house when it come to technology. It needs to be new, come with the relevant software, virus protection and most up to date safeguarding software.
Some countries have rolled out technology across the board. Egypt put all its public exams online in summer 2019 and bought 700,000 Android tablets for students to use. The UK has a free market economy and there have been no such schemes so some children do not have a device at home
Bobby Seagull has been disappointed that the government made no last minute, end of term offer of technology but has been encouraged by the success of the campaign by Manchester United footballer Marcus Rashford to extend free school meals over the summer holidays.
Back to school in September
Schools will have a lot of ground to cover come September even if they are fully open. The summer holidays need to be a time for reflection, for establishing priorities. Schools need to take a step back, be more strategic and embed online learning across all subjects.
There is still uncertainty as while we hope that children will be able to learn in schools again from September, the threat of second waves of corona or localised lockdowns means access to technology will be critical.
Campaigning for all students to have edtech
Bobby is keen to push government for more devices for children and has spoken to ITV and started a Twitter campaign asking the public to write to their MP.
Teachers need training so they all feel confident. 'Online learning was a bonus in March; it will be a necessity in September,' said Bobby. 'But it is sub optimal right now. We all need to ask ourselves, 'Am I as good online as a face-to-face teacher?' most of us would have to answer no right now.'
He is impressed by the work of Oak Academy but is concerned that the schools – and government – may see it as a one stop solution.
'It is a godsend to have it there but it is not a strategy for the future. Schools need to cherry pick appropriate stuff for their demographics and find materials that work for particular subsets of students. We also need places where schools can share best practice. There is no set book for this. We are all entering new territory.'
There has been additional concern this year about the impact of what is often referred to as the Summer Slide.
According to the Children's Commissioner, the vast majority of children decline academically over the long summer break, but this effect is most pronounced for disadvantaged children. Research has shown that summer holidays might account for two thirds of the attainment gap between lower socio-economic and higher socio-economic families by age 14.
'A lack of adequate to home learning will exacerbate this,' said Bobby. 'Education is one of the great social levellers, giving everyone the chance to aspire. However, this digital divide is simply not acceptable as we are damaging their opportunity to learn.'
Click here for a full version of the interview with Bobby Seagull