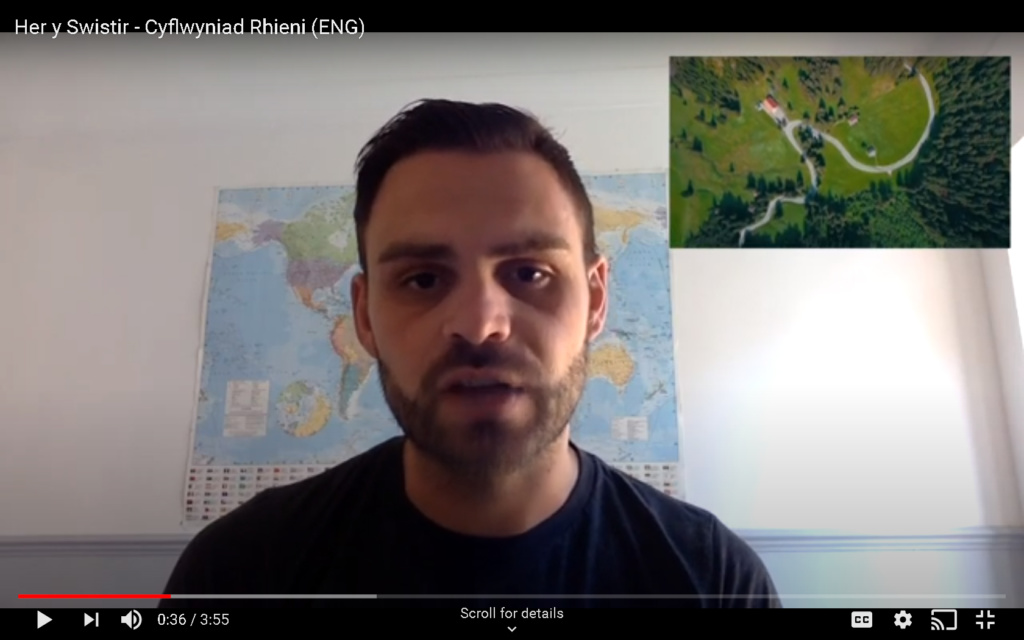 The Welsh Government has invested in a central digital learning programme called Hwb that provides centrally-funded access to cloud services, digital infrastructure and digital resources aligned to the Curriculum for Wales for every learner (aged 3 to 18) in maintained schools in the country. The stats are impressive:
£45 million investment in school broadband connectivity, including £18 million for in-school connectivity
£80 million EdTech digital infrastructure investment over two years
All Hwb users in Wales have access to a wide range of centrally-funded digital services and tools, all via a single username and password
600,000+ individual users
Hwb is a Welsh word that means "Boost". The fully bilingual Hwb website is the single port of call for teachers, parents and learners to find education related information. There are literally thousands of bilingual resources covering all areas of the curriculum plus advice on keeping safe online.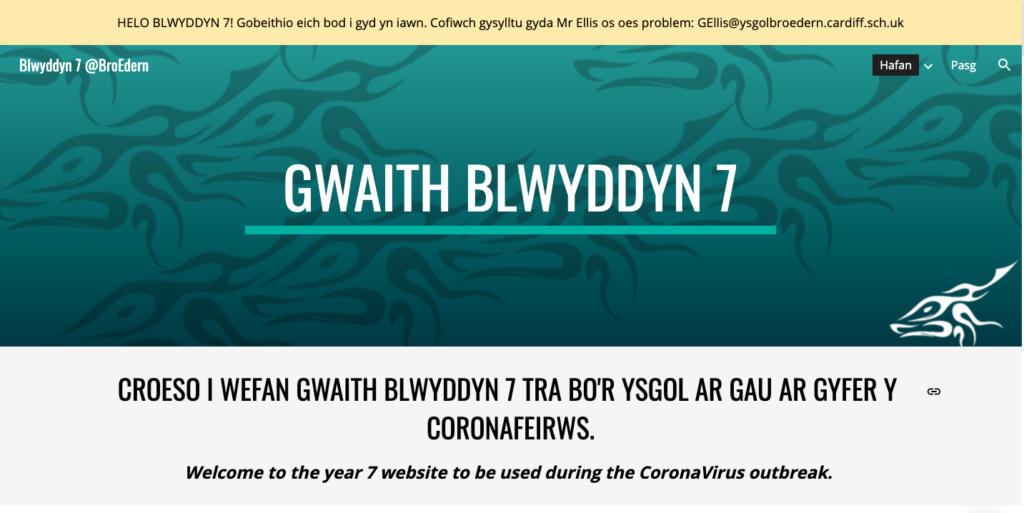 Hwb also gives every user access to the latest versions of web-based software including: Office 365, Google's G-Suite for Education and the first ever national deployment of Adobe Spark – which works on almost all modern devices.
Through a national licensing deal with Microsoft, the Welsh Government is also providing all teachers and learners with access to Microsoft Office along with Minecraft: Education Edition both in school and at home.

The advantages of Hwb
Consistency is key to success according to a Hwb spokesperson: 'Everything is GDPR compliant. The data-processing agreements, legal requirements, educational contracts, privacy notices – we look after all of that. There are no targeted adverts and we take safeguarding really seriously, with input from a range of expert partner organisations, including the police, providing advice on how to stay safe online, prevent cyber security issues and develop digital resilience. We provide information for staff in schools on how to keep data secure and what to do if there is a data breach.'
Having a centralised service brings peace of mind for schools but also saves them time and money. Large scale centralised purchasing ensures lower prices and this has freed up money to improve the infrastructure.
There are a number of factors in Hwb's success. It has been a game changer for Hwb who would not otherwise be able to distribute their resources so easily and promptly throughout the whole country.
One recent example is Adobe Spark – a range of creative tools – which the team were able to launch earlier than planned in response to school closures. introduced into Welsh schools in the last few months. They developed localised resources and How to.. webinars, and, almost at the press of an enter key, sent the software out toall their schools.
The Hwb Team developed a Spark community through Microsoft Teams of around 1000 teachers, who have contributed ideas and inspiration.
When Adobe set up their Creative Education Programme, 36 Welsh educators were the first in the world to get the creative badges. Now there are resources covering all areas from early years materials for two to four-year-olds through to A-levels, well-being activities and curriculum materials in science and food technology. They are all on Hwb in two languages and will be featured on Adobe Exchange so anybody can access them.
Award winning school
Osian George is Welsh BAC Co-ordinator at Ysgol Bro Edern, a secondary school in Cardiff with a strong reputation for its digital excellence. It was selected by Ty Goddard as one of his EdTech 50 schools, an initiative aimed at, 'shining a light on schools that use EdTech in groundbreaking and impactful ways'.
At that time, it was the only 1:1 iPad school in Wales and was producing lots of Welsh resources. When Ty visited, he attended an art class where 'I found students drawing insects. They used both real insects and 3D tech replicas to check their work. They could zoom in, view details and amend their drawings as needed. By adopting a technology students are familiar with, Bro Edern has seen pupils increase their depth of learning across subjects.'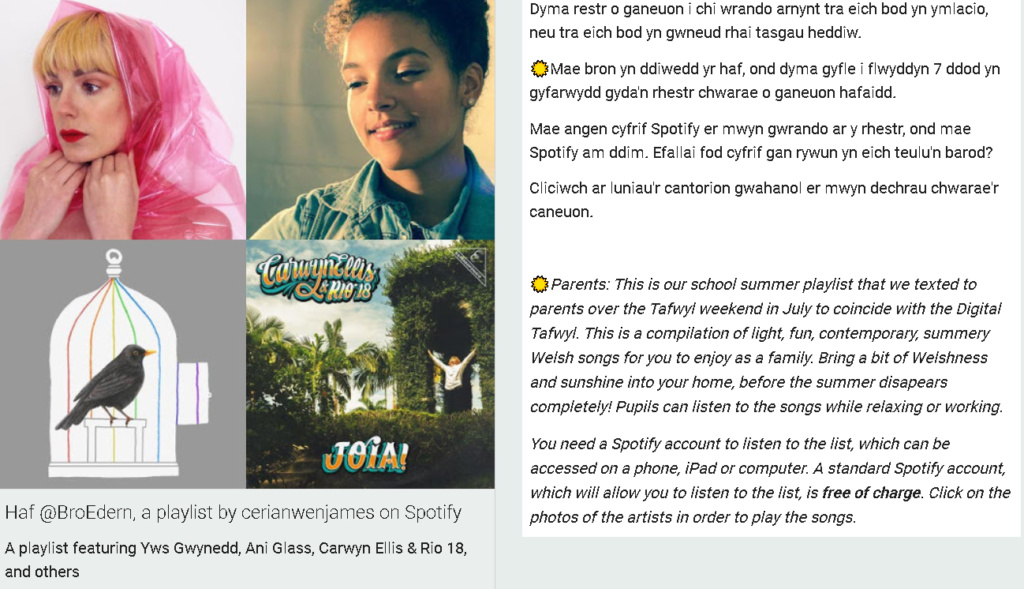 For Osian and the rest of the staff it was a major decision to consider moving from iPads to Chromebooks for their day to day work. Cost savings are one factor but the synergy with Hwb and Google makes it a realistic option.
When it became apparent that there would be school closures earlier this year, the school conducted a survey to find out who would need support. All learners from year 8 upwards had iPads already given to them by the school. Year 7 had not received their devices and it was found that well-off families might have had some technology but not necessarily a laptop.
Osian said, 'Pupils may struggle to do their homework on a mobile phone for example, particularly if it involves extended writing and, while they might have internet access on other devices, it might be from tethering to a mobile phone.'
The Welsh Government made £3 million available for Local Authorities to repurpose older devices under the Hwb EdTech programme. They bought 9,717 software licences to upgrade devices via Neverware and distributed 10, 848 MiFi dongles to provide internet access.
Schools distributed devices or called parents in to collect them. In Carmarthenshire, parents of children eligible for a device were given a time to attend the town hall to collect their technology.
At Ysgol Bro Edern they knew they had lots of old technology lying around and, inspired by the Welsh Government's approach, they used Neverware to make the devices cloud-ready so they could all access Office 365 via the web. This costs approximately £15 per device and Osian believes he got the equivalent to two new ICT suites that he could distribute to learners, along with Wi-Fi dongles where appropriate.
Training staff during lockdown
School closures gave staff the opportunity to engage with the new tools and to discover, use and create resources. The Hwb team produced a comprehensive webinar programme for staff with live and pre-recorded webinars.
The four regional education got together and helped produce a distance learning page on Hwb with links for parents, practitioners, senior leaders as well as PDFs on how to do things. There was a comprehensive webinar programme for staff with pre-recorded webinars and Adobe Spark videos.
At Ysgol Bro Edern they spent time in the last weeks before lockdown training staff, making sure everyone could use Google Classroom and that everyone definitely had their Hwb passwords.
Thursday mornings used to start with a staff meeting about technology but this soon became a daily virtual briefing to make sure staff were confident to continue supporting learners from home.
Hwb has been central to the creation of professional communities for educators for a long time. These have flourished over the last few months as teachers have sought to engage in CPD opportunities from home.
One example is the really strong Minecraft community in Wales. It started before lockdown driven by teachers who participated in Hwb's Minecraft Learning Centre training with teachers meeting face-to-face, designing worlds and producing lesson plans and projects. The programme moved online and to date over 300 teachers have been involved so now there are 30 bilingual lesson plans on Hwb.. A new competition run jointly with Welsh Rugby Union and the Minecraft team launches on Hwb in October.
The future
All schools in Wales reopened in September 2020. One of the differences that Covid-19 has made is that now many teachers will be using Google Classroom and Microsoft Teams in normal lessons every week so that if schools have to close down for any reason learners will be using it at home and it won't be such a shock.
By the end of the second week's staggered start back to school over 9,500 Google Classrooms and over 8,800 Microsoft Class Teams have been created.
Wales is ahead of the game with online assessments which learners can access via their Hwb accounts. National numeracy assessments for children in years 2 to 9 were made available online in 2018 and reading assessments were introduced in 2019.
These are personalised which reduces the chance of cheating. Children will have different questions and the assessment will be adaptive s o will get more question on a topic more questions if they get one wrong. It will be a summative assessment but also provide information on strong areas and areas for improvement for their next class teacher.
Not all bad news
While many have seen virtual lessons and events as a poor substitute for face to face, some have found advantages. There are plans for an online digital learning celebration in Wales next year. In the past this has always been a conference with hundreds of delegates attending sessions and learning from one another.
Now that professional development webinars are the new normal, delegates enjoy attending CPD at a time and place of their own choosing so this year there will be participants from all corners of the country.
Register for free
No Credit Card required
Register for free
Access to 3 free articles
Free TeachingTimes Report every month