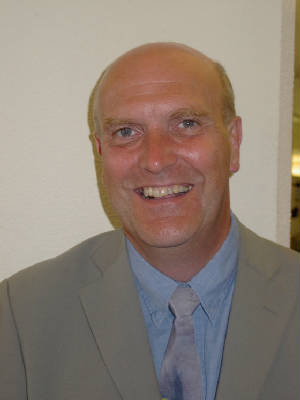 Perhaps one of the main difficulties encountered over the years is a lack of clarity about what personalised learning might mean, with vague notions about individualised learning or learning at one's own pace. This has led some to seeing it as an unattainable chore: "Personalized learning is hard work. And when poorly planned and executed, it does not work well at all."i
However others see it as something more fundamentally related to power and who is in control of the learning endeavour. When the US Secretary of State for Education under President Obama, Betsy DeVos, was quizzed about addressing the disparities in education she responded: " we need to be really intent on focussing on the needs to each individual student". So … the needs of the individual to the benefit of the individual.ii
For David Hopkins, who over many years has pioneered and brought rigour to our understanding of personalised learning, the needs of the learner should be the locus around which the whole educational enterprise should be fashioned: "It is re-imagining the education system around the learning needs and talents of young people that is the basis for every school becoming great."iii He goes on to cite Charles Leadbetter in what serves as a banner cry declaration for anyone involved in the education of young people: "The child/learner should be seen as active, responsible and self-motivated: a co-author of the script which determines how education is delivered.iv
This then is the true gauntlet challenge laid down by personalised learning. And it is a challenge that is being enthusiastically taken up by Kunskapsskolan-related learning. At the core of its approach is a shared philosophy to personalise learning around a clear set of individual goals … and most importantly put the learner at the helm of the whole process. John Baumber, Director of Kunskapsskolan UK, is clear that personalised learning is an untenable expectation for teachers to fulfil and only becomes attainable when placed into the hands of learners themselves:

"Individualized learning is not manageable for a teacher, but to give young people agency over their learning with choices and decisions specific to them creates this powerful personalisation opportunity. It provides an option to shape the learning to each individual, rather than shaping the student to fit into the school system."v
Kunskapsskolan has drawn on twenty years of expertise to develop an approach and supporting tools to help achieve this. One of the most important elements is for students to be coached so they can hold themselves to account against challenging goals and find a way forward even when they get off track. It also needs to be accompanied by other structural changes in the nature of pedagogy and in the shaping of the curriculum "so students know what they must do to complement the teaching, what success looks like and to know when they have truly mastered and retained learning."vi In essence, it entails a culture shift to foster motivated young people working on authentic tasks and supported by strong inter-relationships with teachers and peers.
The latest issue of Professional Development Today (22.2) is entirely devoted to exploring and learning from the Kunskapsskolan experience. Around the world, Kunskapsskolan has established and managed schools within its own organisation. It has also been active in supporting the development and use of the Kunskapsskolan philosophy and approach in existing schools in the UK, USA and the Netherlands, helping them craft this in their own bespoke setting.
These schools collaborate and are supported through the Student Agency in Learning (SAIL) network, linked to the International Centre for Educational Enhancement at the University of Bolton. Here their Kunskapsskolan personalisation development is integrated with the Unleashing Greatness Framework innovation that David Hopkins is leading. These links operate at leadership, teaching and student levels and are reflected within the range of articles in this issue of PDT. These contributions also consider professional development implications and provide HOW TO guidance to the Kunskapsskolan approach. We hope you enjoy the issue.
graham@handscomb-consultancy.co.uk
References
i. Bushweller, K (2019) Personalized Learning: Challenges Ahead, Mistakes to Avoid. Personalized Learning: Challenges Ahead, Mistakes to Avoid (edweek.org)
ii. Watters, A (2017) The Histories of Personalized Learning. OEB MidSummit 2017. http://hackeducation.com/2017/06/09/personalization
iii. Hopkins, D (2019) Leadership of personalised learning. AEL 41 Issue 1 Lead Article 2019. Leadership of PL, AEL – Vol 41 Issue 1 2019.pdf (profdavidhopkins.com)
iv. Leadbetter, C. (2004). Learning about personalisation: How can we put the learner at the heart of the education system? Nottingham, NCSL: Department for Education and Skills
v. Baumber, J. (2021) The essence of Kunskapsskolan. Bolton University
vi. Ibid
Register for free
No Credit Card required
Register for free
Access to 3 free articles
Free TeachingTimes Report every month