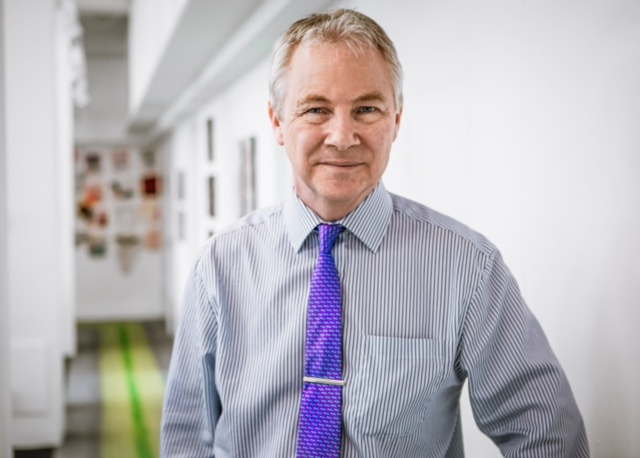 Over the summer, Gavin Williamson announced that he wanted 'to overcome the challenges from the pandemic and level-up opportunity for all young people' by…banning mobile phones. Really? Given his record, we should not be surprised by Williamson's effortless non-sequitur of a proposal; we should, however, be seriously concerned about the government's conscious determination not to embrace the digital skills that all our young people need.
Williamson's intervention comes amid the well-meaning but vision-free preoccupation with remedial action over how best to help children catch up on lost learning during Covid. This conversation is not only representative of a procedural, unimaginative response to the impact of the pandemic – it is emblematic of a long-standing resistance to change in the education sector as a whole.
The Department for Education's approach should be seen for what it is: a learned preference to avoid difficult conversations around educational purpose and structures and, instead, an eagerness to place the focus on manageable arguments over funding or political hot-button issues. It is a familiar and wearying failure, pushing the hard questions into the proverbial long grass. Meanwhile, the outcomes continue to restrict children's access to essential skills.
Let's not misunderstand one another: channelling more funds into education, however limited this might be, is always welcome, especially in a time of crisis. Of course we should be asking how we best support already disadvantaged students whose education has been disrupted by Covid; of course we should support teachers who will be asked to shoulder the burden of any extended day or curriculum. However, without clarity of purpose and adequate funding, the arguments over which short-term intervention is most effective – longer school days or a focus on tutoring the more disadvantaged children – become largely performative. Banning phones on campus is more political performance – it achieves nothing in and of itself, and phone policy is something that is best left to individual schools. Instead, we have an opportunity, in the light of an obvious under-performance of schools to respond effectively to this crisis, to re-evaluate the purpose and institutional skills of schools.
Williamson has said that the purpose of schools is 'to give people the skills that will lead to a fulfilling working life' It's a very narrow, hollow, definition of education but, even by his own logic, this should not exclude digital technology. And being digitally literate is essential for school leavers entering a highly competitive, flexible, digital economy – this same digital economy that helped us through the pandemic, even if the education system often lagged far behind. Surely, we need more digital education, not less?
More broadly, we should be asking ourselves whether our schools, post-Covid, are fit for purpose: are children able to prepare for the complex challenges they will face in the digital workplace and society at large?
Covid has made it obvious that schools are too disconnected from the digital world. In the first lockdown, there were of course commendable efforts to educate children online, but there were also schools that were literally sending packages of books, in the mail, to homes – a solution that would have been arrived at by the Victorians. Second time around, some had genuine, interactive, teacher-led online lessons, but plenty of other barriers remained. Yet, despite this evidence, the government is still not embracing the digital economy, and has no long-term vision for digital learning in schools, beyond late and poor infrastructure spending. It has no vision for student- centred learning and agency, and it is not prioritising digital skills development for teachers and students alike.
According to the government's own spending review for 2020, it spent £280 billion on ameliorating the impact of Covid, up to April 2021. Prior to Covid, there were 2.84 million 11-15 year old children in the UK: to buy each one a mid-range Chromebook would cost approximately £400 per student – or just over £1 billion, or less than one half of one percent of the total Covid expenditure. The government is offering just £80 extra per pupil, for catch-up for the current academic year. What does that say about priorities and vision?
Perhaps the most obvious lesson of Covid is that government spending (or austerity) is a political choice: given a significant enough threat or incentive, governments can intervene and spend in a spectacular fashion. The undeniable conclusion is that a choice has been made to not fund young people's access to the digital economy. Worse, despite a clear acknowledgement from Williamson himself that 'technology has been invaluable in keeping children learning during lockdowns and we support its use', now that the storm is passing he's unwilling to spend, and he's unwilling to allow us to teach students how to use the most ubiquitous of digital technologies.
Let's engage with educators and ask them what the answer might be. If provided with the funding and opportunity, effective teachers can – and will – make change happen. They have all the attributes that their institutions often lack; they are intelligent, flexible, innovative, digitally literate, and have a genuine commitment to young people. They would embrace the vision of schools as child-centered, adaptive learning environments, responsive to and reflective of the actual digital world beyond the school doors. The digital world young people inhabit right now.
Let's be bold and not reactionary. And please let us not waste teachers' skills by asking them to police an unenforceable phone ban.
Barry Mansfield is Director of the Halcyon London International School, Marylebone (halcyonschool.com)
Register for free
No Credit Card required
Register for free
Access to 3 free articles
Free TeachingTimes Report every month