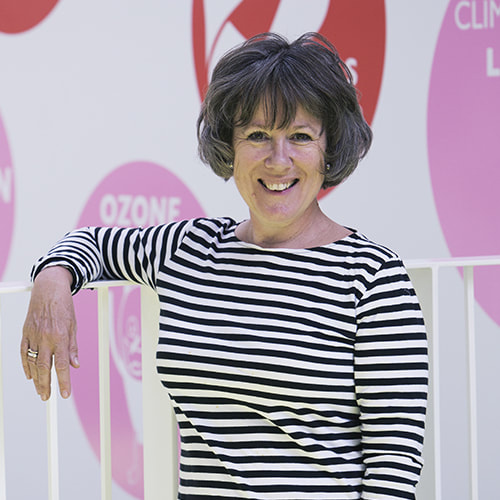 Be careful what you wish for and what you give away. For years schools complained that Ofsted had a tick-box, reductive effect on education where 'what Ofsted want' became synonymous with what the school felt it had to offer. Sadly, it followed that curriculum design was nearly lost in many schools, itself becoming synonymous with 'what the timetable does to maximise Ebac scores'.
When Ofsted's inspection framework changed to focus on the curriculum, its intent, implementation and impact, some schools were confused and worried. What did Ofsted actually want? While one answer might be 'Ebac and good progress', it is much better to think expansively. What are the hallmarks of a good curriculum? What characterises good teaching? How can we go thorough the phases Ofsted suggests and come up with the kind of learning experiences that will really benefit our young people, in our school?
Ofsted is only one issue, however. More worrying than Ofsted is the crisis in teacher recruitment and retention – even when temporarily mitigated by an increased interest in teaching as a career during the economic turbulence of a global pandemic.
Yet at the PTI we think we have the antidote to both worries. We love thinking about the curriculum and teaching, and we know what we do enthuses teachers and helps them stay in teaching for the long term. We work with them on what they love: their subject, and all thing things that led them to love studying history or mathematics, French or physics.
The PTI (formerly The Prince's Teaching Institute) inspires teachers and school leaders to become more effective, enthusiastic and influential by putting subject-centred teaching at the heart of schools. Providing high-quality professional development, the PTI's sustainable approach to school improvement supports teachers to become experts in their subjects and pass on a love of learning to their students.
Members of the PTI are part of a community of teachers who share the value of subject-focused approaches to education and participate in events to improve their expertise. This is an ethos and network that teachers feel proud to be a part of.
By putting subject-centred teaching at the heart of schools we inspire teachers to transform all students, irrespective of background or ability. We develop teachers so they can drive transformational change through a culture of high academic expectations. We believe that it is a teacher's subject knowledge, enthusiasm and challenge that are essential qualities for effective teaching.
We promote in-school action research to inspire teaching and rich subject provision and we provide inspirational subject-focused professional development for teachers, enabling them to temporarily step away from the classroom and rediscover their love of subject. Finally, we enable dialogue between teachers and policy-makers.
We have school, curriculum and subject leadership programmes but most of our work is directly with teachers. Our Subject Enrichment Series puts current top academics and teachers together so that the very latest thinking and research can come straight into the classroom.
This year our Summer Enrichment Series includes:
Being creative with KS3 D&T projects on a budget
Beyond carbon footprints and plastic pollution: Green chemistry and its future
Broadening students' horizons beyond mainland France
China: A lecture with Michael Wood
Climate change: A lecture with David Saddington
Curriculum Design in MFL: Intent, Implementation and Impact
Geldingadalir, Iceland: Tales from the birth of a volcano
Giving voice to the marginalised in German society
HIV/AIDS: A lecture with Hazel Barrett
How to be an anti-racist music educator
In conversation with Howard Goodall
Learning and the circular economy
Listening and literacy in the Music classroom
No es oro, todo lo que reluce: The Golden Age of Spain
People power: The fight for civil rights in America 1955 – present day
Poetry with Joelle Taylor
Reading around the world: Adding diversity to the A level curriculum
Sculpture: A lecture with Jennifer Collier
Shakespeare: Mistakes and Recognition in Comedy
Soccernomics: a study of social inequalities and economic change
Taking the scenic route through the Renaissance
Teaching the Victorian novel in the 21st century classroom
The Oxford vaccine: how does it work and how was it developed?
The universe: A lecture with Martin Rees
Where is the M in STEM?
We know that this is what keeps teachers refresh and enthusiastic: more than 2500 of them have signed up for this series, which begins this week. 65 schools are part of our PTI Unlimited giving unlimited access to quality PTI training for the whole school's staff.
Thomas Tallis School is a PTI Unlimited school. My teachers know that anything bearing the PTI imprint will be top quality, challenging and state-of-the-art. They share it with their colleagues and build their learning into the collaborative rich, creative curricula they devise together.
Most of all, the children in this multi-ethnic community comprehensive set amongst high socio-economic diversity in south-east London benefit from the wisdom of full-time subject thinkers. As did my last school, in the very different context of the north-east of England.
It's very easy to lose the capacity to think for yourself and very easy to become reactive and fearful. The PTI makes you braver and stronger, not just for when an inspector might call, but for all of your children, all the time.
Carolyn Roberts is Head of Thomas Tallis School and Co-Director of The PTI
Register for free
No Credit Card required
Register for free
Access to 3 free articles
Free TeachingTimes Report every month