When The Edge Foundation was founded in 2004, its mission was a fairly simple one: to end the disparity in status between 'vocational' and 'academic' qualifications and for wider recognition that 'learning by doing' offers an opportunity for all young people to fulfil their potential.
Technologically, socially and economically, the world has changed considerably. Back then, the internet was barely a decade old and our phones were used simply to make calls. Fifteen years later, the imperative for a different approach to education has never been greater, yet in England the government has pursued an exam-results dogma on the back of a narrow, century-old curriculum.
However, elsewhere in the world, educationalists have sought to design pedagogies and programmes which don't just rely on students absorbing and regurgitating subject knowledge, but which aim to equip them with the critical skills that the 21st century demands.
Learning from others
In 2014, Edge's then Director of Policy and Research ebulliently returned from a trip to Nashville in the United States, enthused by a learning model which had demonstrably changed the aspirations, prospects and achievements of young people in the city in just a decade.

Ten years earlier, Nashville's high school graduation rate was just 58 per cent, well below the national average. Both youth unemployment and offending rates were high, often related to the pervasive gang culture. Meanwhile employers were struggling to recruit locally to meet their skills needs.
The Academies of Nashville is based on the concept of real-world learning, putting lessons into the context of work and wider life, increasing student engagement and helping them to develop problem-solving, resilience, communication and other skills essential for our digital world.
After their freshman year, aged 14, students have a choice of 39 different academies to choose from across Nashville, which fall into five broad career groupings: arts, media and communication; business, marketing and information technology; engineering, manufacturing and industrial technology; health and public services; hospitality and tourism.
The transformation of Nashville was very much led by the local business community, which continue to have a leading role in delivering working partnerships with schools. They help set the overall vision, design curriculum projects, share their expertise and work alongside teachers, as well as provide profound opportunities for employer engagement and work experience.
Over 350 business and community partners work with schools, offering authentic learning opportunities, profound employer engagement and work experience. Lessons are taught 'through the lens' of the particular professional area or sector. Students might learn about mathematical forumulae from an aviation engineer or English comprehension via researching a court case with a local lawyer. This approach lends itself to project-based learning and cross-curricular teaching.
The outcomes ten years later indeed show a transformation. High school attendance rose from 87 per cent to 96 per cent and suspensions fell 40 per cent. Students were clearly more engaged and keen to come to school. The graduation rate rose to 81 per cent with significant increases in academic subject results.
The impact was also felt within the wider community. As high school drop-outs became high school graduates, so youth unemployment rates dropped; employer engagement, mentoring and work experience opportunities led many students into jobs with local employers. Even crime rates were reduced as young people stayed in education for longer and avoided gang culture. The value to the local economy is estimated at over $100m a year.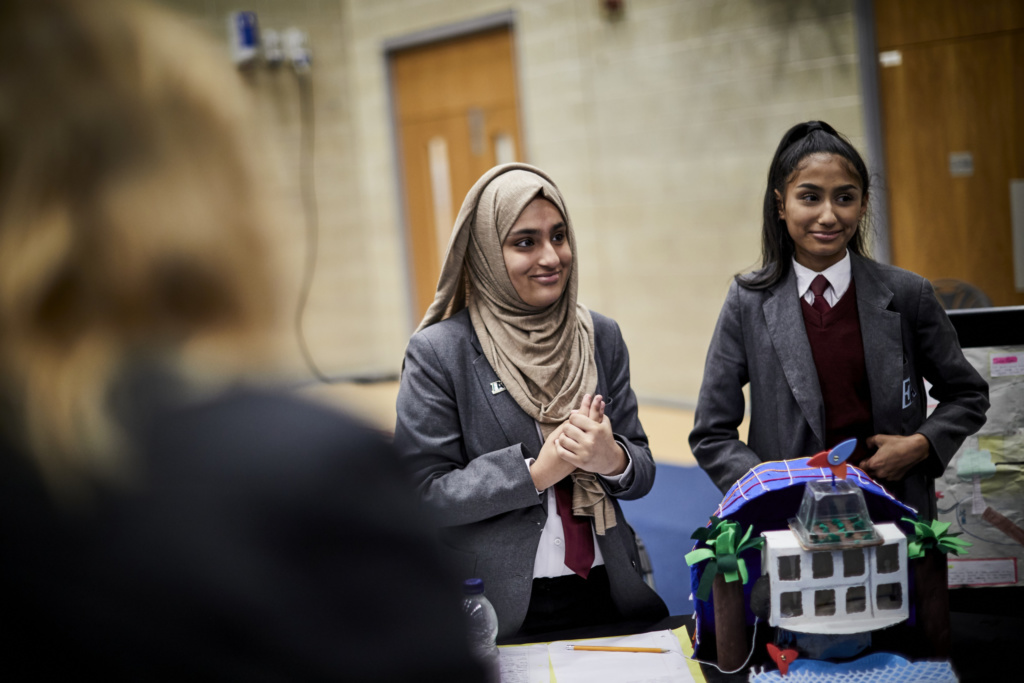 Supporting educational innovation
Keen to support similar innovation in the UK, Edge teamed up with Ford Next Generation Learning (FNGL), which led the transformation in Nashville and which works with over 40 communities across the US. We also conducted research in the four UK nations, as well as abroad, looking at the most successful innovative educational practices and forging partnerships with schools and colleges, such as XP School and School 21 in Doncaster and London respectively, and PBL Works and High Tech High in the US.
The common element of all these models—whether the focus is on oracy or expeditionary learning or spending time working with an employer—is that they are designed to equip young people with creativity, problem-solving, team-work and communication skills. They are lessons for future careers and for life, not just for the classroom.
The North East Local Enterprise Partnership (North East LEP) led the successful pilot of the Gatsby benchmarks of good careers guidance. It recognised the benefits of greater employer focus in schools, especially for students looking to further education and future employment, but also in terms of addressing local skills shortages and to deliver economic growth in the region over the long term.
Solving real-world problems
Three very diverse schools, Churchill Community College and Norham High School in North Tyneside, and Excelsior Academy in central Newcastle, joined the pilot in 2018, following the FNGL roadmap. This involved bringing together school leaders and staff, parents, governors, pupils, local businesses and community organisations to develop a 'leaver profile' for their school. They articulated the skills, aptitudes, knowledge, character traits and behaviours which they believed students should leave school with to enable them to thrive.
Each school was assigned an Industry Alignment Support Officer (IASO) to forge links and build meaningful relationships with local employers. Trailblazer teachers undertook a series of learning visits to see best practice in action and CPD sessions to enable them to design projects which would address the curriculum through the lens of local business and organisations.
At Churchill, pupils worked with PhD students from Newcastle University to solve real-world problems, such as managing the lunch queue in school using Micro:bit devices. Not only was this a lesson in computing, but pupils were able to access university equipment and inspirational students, develop problem-solving skills and finally give a presentation of their work to their parents and teachers, as well as university students and lecturers.
Norham has developed close partnerships with AgeUK and local travel company Go North East. For their 'Journey Through Tyne' project, students gathered oral history on transport in Newcastle from older residents and worked with Go North East to examine the barriers to mobility the current transport infrastructure presents for older residents.
Pupils at Excelsior Academy researched renewable energy, working with Northern Powergrid and visiting the Port of Blyth to learn about hydroelectricity and wind power. This was a great example of a cross-curricular project supported by STEM experts from the business and the Tomorrow's Engineers programme.
Initial feedback from teachers, parents and students has been overwhelmingly positive. At Excelsior, the Principal of one of the schools reports that on project-based learning days, 'attendance is excellent and the behaviour incidents that we log are lower on those days. It really is having an impact.'
The headteacher of Churchill Community College, says, 'We went across to Nashville and I was very sceptical that this was possible. This is a way of really changing the lifeblood of our school. It has been transformational.'
Edge Future Learning is moving forward with another three schools and a college in the North East taking up the opportunity to reinvigorate learning for their students.
Deep and holistic learning experience
The narrative of Edge's objectives and campaigns is slightly different to when it was first founded. We continue to champion 'vocational' education, but as a critical part of a deeper and more holistic learning experience for every young person. If anything will end the persistent dichotomy between the 'academic' and 'vocational', it is the rapid pace of technological development and the march of the robots.
Now algorithms can scan documents, skills which in the past would have led to a clerical profession that had low value. Conversely, as the world becomes framed in a more sustainable mindset and cheap mass-produced goods lose their appeal, specialist carpentry skills become more valuable. A robot is never going to cut your hair.
Our world is increasingly complex to navigate and Edge advocates for a properly unified and coherent education which brings together head, heart and hand. A broader curriculum and removal of the cliff edge of GCSEs at 16 could allow flexibility for students to develop at their own pace. Aged 18, a young person could have a mix of GCSEs, A levels, BTECs or other qualifications (why do you have to sit maths and English GCSEs at 16?), work experience, Duke of Edinburgh or similar awards or achievements. This would be a true baccalaureate which would reflect a young person's true talents and passions.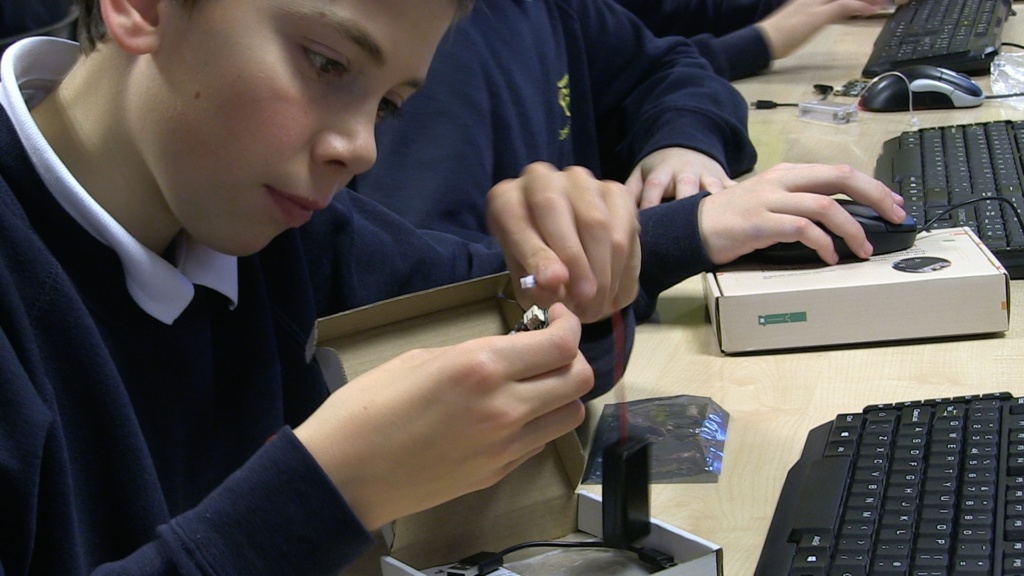 At XP School in Doncaster, students spent a morning at a local AgeUK centre, where they played dominos with the older visitors, listening to stories about these elders' lives and experiences, and they later reflected and wrote about the experience and what they learned. Students learned about dementia and were invited to pledge to become a dementia friend.
Such community-mindedness is reflected in the University Technical College (UTC) model, whereby the school is sponsored by local businesses and a university. These close relationships provide opportunities for profound employer engagement; employers can host and support project working, work experience and mentoring, giving students access and experience of the work place alongside their studies. It's no wonder that a higher than average number of UTC students go on to apprenticeships.
Employers consistently say they are looking for recruits with creativity and critical skills, not just exam certificates. Policy makers are slow to recognise it, but how we learn, as much as what we learn, needs to adapt to the needs of our times to ensure all young people are confident, resilient and able to thrive in education, in the workplace and in wider life.
Jayne Phenton is PR and Communications Manager at the Edge Foundation.
Register for free
No Credit Card required
Register for free
Access to 3 free articles
Free TeachingTimes Report every month