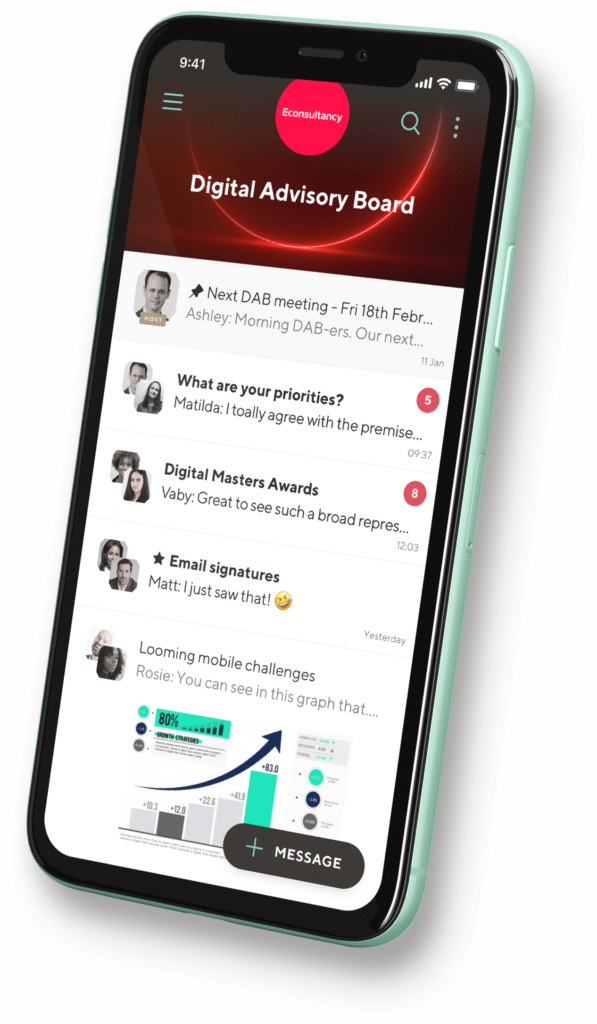 When we developed Guild, a GDPR-compliant messaging app designed for schools, communities and businesses, we had no idea of just how accelerated the transition to digital would be. Thanks to COVID-19, the need to stay in touch has never been more important.
Emma Fagg, Deputy Head at Moulsham Infant School, told us how the school had come to adopt Guild. They had been using a different group chat app to communicate with the school senior leadership team. However, the headteacher discovered that it was not totally secure- a major cause for concern given the confidential nature of the information. They did their research and Guild was recommended.
'This is a professional 'chat' app and has met our needs throughout the pandemic.,' said Emma. 'It has helped us to organise our chats into different threads. The direct messaging is another benefit and having a support 'person' we can go to if we have a question has been great. We have found it to be very easy to use and will definitely continue to use Guild to enhance communication within our school.'
Since lockdown there has ben a rapid increase in the number of schools using our app to communicate with their senior leadership team. It has helped them to manage remote learning and plan for pupils coming back in the new term.
The rapid shift to digital
Many schools have invested in parental communication platforms in recent years to make dealing with parents straightforward. Those that didn't have a solution in place used dedicated sections or portals on their websites, as well as using messaging apps, social media, SMS, phone, video conferencing, and email.
However, for some schools, the pandemic highlighted gaping holes in their internal communications systems. Never before have schools had to deal with such a plethora of issues and constantly changing advice and guidance. There were national school closures, local lockdowns, online learning, caring for key worker children and dealing with the exam results fiasco. Then there were changing messages about reopening schools and guidance on face coverings, social distancing, staggered start times and much more.
Decisions needed to be taken on an almost daily basis concerning the premises, finances, curriculum and health and safety issues. Each of these decisions could involve specialist teams, staff from one department, a particular building or level of seniority. At the same time, schools were rotating staff to cater for key worker children with some teachers shielding and others getting to grips with online lessons for the first time.
While email still proves to be the most popular way of keeping in touch, one method of communication that has seen a huge increase in adoption during the pandemic is messaging apps.
Why not WhatsApp?
Many schools have chosen well-known consumer messaging apps (such as WhatsApp) because they are simple and easy to access. However, as Moulsham Infant School discovered, they may not provide the level of security schools demand.
WhatsApp is unsuitable for use in schools. It is against WhatsApp's terms of service to use it for any non-personal use. It presents GDPR compliance problems because users can be added to groups or have their contacts trawled without their consent. After a certain time, users cannot delete information. It is hard to access old messages, and data being transferred outside the EU.
Protecting school data
There are also safeguarding concerns to consider because schools have a legal obligation and a duty of care to protect pupils and staff from bullying, harassment or inappropriate behaviours. Admins, or hosts of WhatsApp groups cannot moderate or delete the contributions of others, even if those messages create safeguarding issues.
Finally, when it comes to data management, there is a lack of oversight on who belongs to groups and what content is being shared. Content may be shared that is inappropriate, damaging, or that contains sensitive information. Ex staff members may still be in groups and receiving information that they shouldn't be.
That said, the benefits of sharing important information quickly is paramount, and messaging apps provide a great way of keeping everyone informed, as long as it's a platform that stands up to scrutiny.
With Guild, schools are able to set up an account within minutes and can start inviting users to Groups via email immediately. Providing privacy, quality, legal compliance, and professional standards of support and service, the app is as easy to use as WhatsApp but advertising-free, and GDPR compliant.
Guild was recently recommended by Andrew Hall, Specialist Safeguarding Consultant at Safeguarding in Schools as a secure and simple to use alternative to WhatsApp.
Preparing for the 'new normal'
Now is the right time for senior management teams to review their messaging platforms, consider security, privacy, safeguarding and compliance pitfalls associated with the rise of unsanctioned tools such as WhatsAppand issue guidelines to govern the use of messaging technology.
Clear communication is vital in these uncertain times and it is essential that schools have a robust and safe digital comms strategy and the right technology in place to facilitate it.
Messaging looks set to be an important part of this mix over the next 12 months and beyond. To find out more about Guild, and how to develop an effective communications strategy, visit guild.co.
Ashley Friedlein is author of two best-selling books on digital. A columnist, commentator, investor and blogger, he speaks worldwide on digital and marketing trends and best practice
---
Register for free
No Credit Card required
Register for free
Access to 3 free articles
Free TeachingTimes Report every month