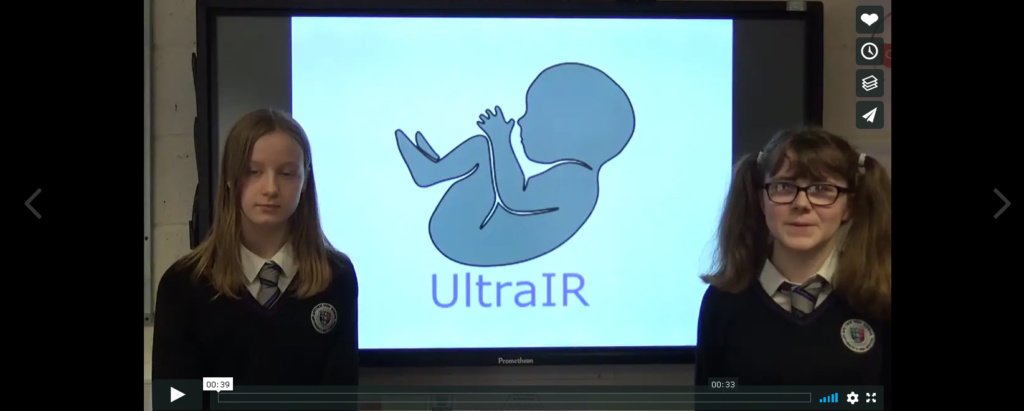 More than any other initiative Apps for Good has probably been responsible for getting girls to engage with technology.
Partly this is because solving real world problems lies at the heart of all of our free courses for schools and colleges and partly it is because while working on App Development, the Internet of Things and Machine Learning students get to meet experts and enthusiasts from all branches of technology.
For many of our students and educators, a highlight of the academic year is our Annual Awards. Every April student teams from across the UK are encouraged to submit the Apps for Good projects they have been working on in the hope of winning a place in the finals and coming to London to pitch their projects.
We have always been amazed by the imagination our students possess and how driven they are to improve the world around us through technological innovation.
Some of our previous winners have included ULTRA IR from Speyside High School which was a Machine Learning Model designed to detect foetal abnormalities in ultrasound scans, Ovary Acting from Woodford County High School for Girls which was aimed at educating young people about period poverty and Worry No More from Westfield Junior School which was designed to educate and support children whose family members were undergoing cancer treatment.
This year's entries look equally innovative with many focusing on how Machine Learning could improve our lives.
You can see more about the Apps for Good awards at https://www.youtube.com/channel/UC2j9jV0feQ0DS_0TxxEferg
Home Learning Support
We work with 28,000 students per year with a particular focus on those in challenging circumstances. Each academic year Apps for Good is used in approximately 650 schools across the UK from the Isle of Skye to Somerset, so we are acutely aware that not all students have access to high speed broadband and the latest technology.
The sudden shift to indefinite working from home has required a major adjustment to the working lives of many. We are fortunate that we have had a well established work-from-home culture for many years and our educator community and corporate partners are used to supporting schools to deliver our content remotely.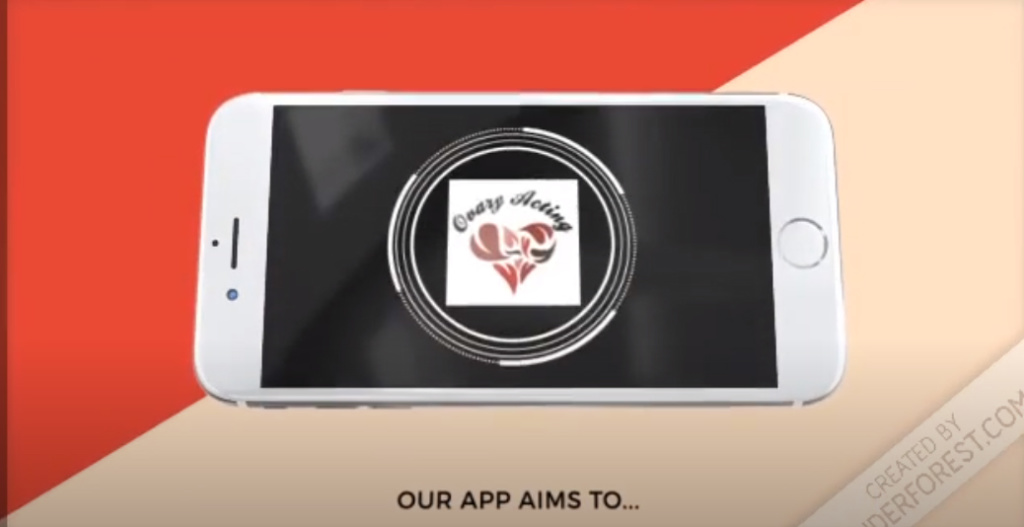 Whilst there is a plethora of online resources for teachers to set as home learning, many rely heavily on having consistent access to devices and a stable broadband connection.
We have adapted our App Development course so that it could be printed and completed offline. This means teachers can provide Computer Science work that is intellectually stimulating, related to the curriculum but which can be completed independently.
This course provides 5 hours worth of work for pupils, focusing on designing an App that could be used to solve a real-world problem.
Pupils will then have the opportunity to complete some follow on materials to bring their ideas to life using online prototyping tools once they return to school. In addition, we have also produced other online Home Learning courses for Apps and Machine Learning.
These are the current Apps for Good Home Study courses:
Machine Learning – Home Study – Teaches the practical and ethical implications of machine learning and gives students the opportunity to design a prototype of a machine learning model. Students will need access to a computer and Wi-Fi. Ideal for Secondary & FE.
App Development using App Lab – Covers the basics of app design and development, where students create a clickable prototype using App Lab. Students will need access to a computer and Wi-Fi. Ideal for Primary & Secondary.
Design an App Paper Based – Covers the basics of app design and development, where students create a paper prototype. This course is fully paper based and designed for students who may not have computer or Wi-Fi access. Ideal for Primary & Secondary.
Making virtual awards a reality
This year, with the ban of all non-essential travel, we have had to rethink how we will celebrate the hard work of our young people.
We could postpone the event but as the pandemic evolved and it became more and more uncertain when normal life would resume this seemed increasingly risky and uncertain.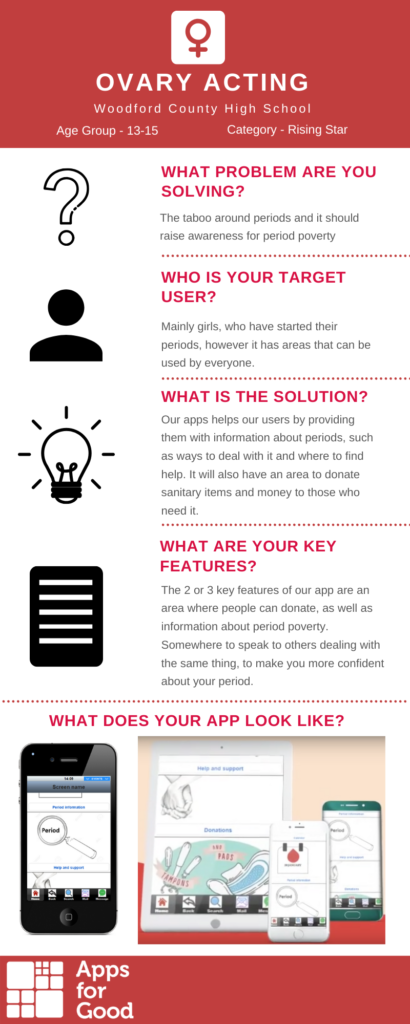 We have opted for a completely virtual process. We might lose some of the physical pageantry of hosting a large in-person event in London, but we can fix on a definite date and be assured of everyone's safety.
We have been working hard with our corporate partners to produce exciting video content to celebrate the students' commitment and resilience and to applaud the ingenuity and creativity of their projects.
Many teachers have asked us how this will work. The idea of 15 student teams being on a virtual hangout with our judges is not only technically challenging: there is the distinct possibility of overloading the broadband width which could lead to stilted and disjointed calls.
It would also contravene the safeguarding advice that many schools have been following about not allowing live streaming between students at home.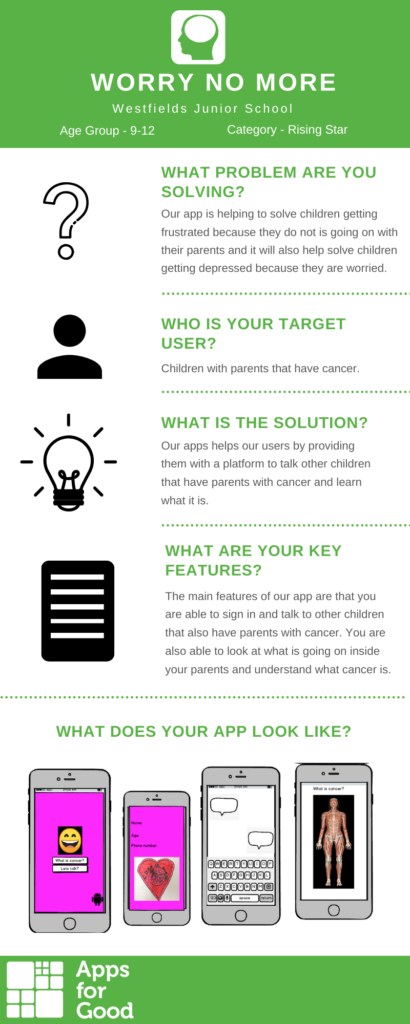 To forestall these potential hazards, we will ask students to submit a pre-recorded video explaining their idea and to include screen shots, links to any prototypes they have designed and a few short written answers to further explain their concept.
Our judges will have the opportunity to pose questions to the teams through their teachers before their full entries are assessed remotely and the winners chosen.
We know that students would usually have teachers check their entries and presentations before sending them off to the judges. We are recognising this extra work by providing certificates of participation to all students who enter, along with detailed feedback from our shortlisting panel so that they know how they could improve their product further.
Freddie Norton, Head of Education and Engagement at Apps for Good, explains this further at https://www.youtube.com/watch?v=5uR9Y469y4g
Engagement opportunities and home learning
One element of the awards that students and teachers have always valued, is the opportunity for students to talk to industry experts.
This is tricky to arrange without the help of outside organisations. This problem is amplified further for schools in remote or rural locations and schools in challenging circumstances who may not have well established links to industry.
Since 2010, we've enabled 25,000 industry experts to interact with teachers and students. Volunteer experts from around the world have used Skype to dial into classrooms, given students advice on their projects and shared their expertise in user experience, technical feasibility and marketing.
One of our experienced Apps for Good teachers feels that talking face to face with an industry professional has boosted his students' confidence enormously, 'They walk 10ft taller having spoken with him.'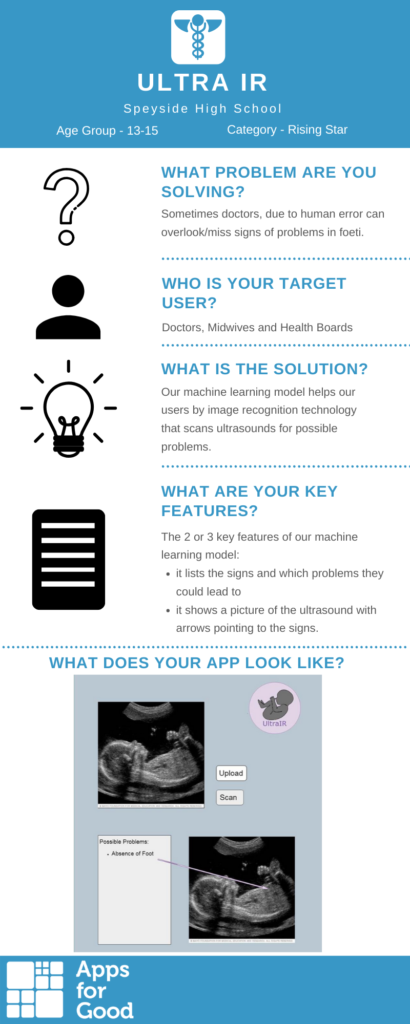 Many young people feel disconnected from their learning right now and the world of careers seems far removed which is why we' felt it was especially important to provide remote engagement opportunities for students working at home.
Whilst we cannot provide them in our normal format of live streaming, because of safeguarding regulations, we are thrilled to be trialling pre-recorded video content.
Students submit questions through their teacher which are then passed onto our expert volunteers who will then record a short video response for the teacher to share with students. This is a practical way to provide individualised guidance in an interactive and digestible manner for the students.
One of our veteran Apps for Good Educators, Emma Darcy, Director of Technology for Learning at The Chiltern Learning Trust, Denbigh High School in Luton, believes the expert Q&A videos will be a real asset.
Pupils at her school have had great success in the competition over the years. One of the best was Who Cares? an app to connect the 700,000 young people in the UK who take on the role of a carer to their parent, sibling or relative.
They also created Enlightenment to support RE teaching in primary. It used augmented reality so children could go out and about taking pictures of symbols and buildings and then go online to match them up to the six major religions. They hoped their app would increase awareness of different religions and cultures to combat prejudice and hate crime.
'I think when I first heard about Apps for Good it seemed a little daunting, said Emma, 'only because I had no experience myself in app creation. As you start to look into the programme and learn more about it, it becomes really obvious that that's not the case. All the resources and materials are provided for you, and access to the tools that you need, and that really does give you a lot more confidence in terms of thinking 'Yeah I can do this'.'
Follow Apps for Good on Twitter @AppsforGood
Register for free
No Credit Card required
Register for free
Access to 3 free articles
Free TeachingTimes Report every month