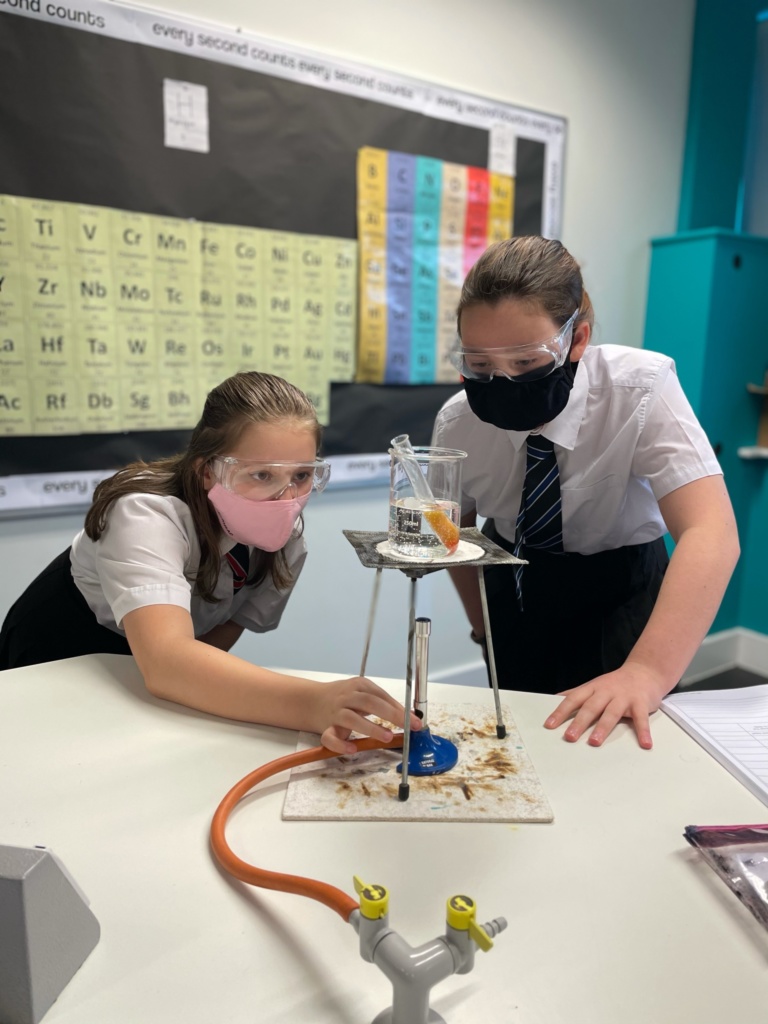 Industry News
As the creators of a learning app used extensively in schools, especially science departments, we were very aware of the pressures the past year has placed on secondary science learning.
Science has in the past been regarded as a poor relation of the core subjects. We convened a roundtable that brought together teachers, leaders and representatives of key education and edtech organisations. We learnt that science was in fact a hotspot of innovation and rapid change and that education technology, quickly adopted during the pandemic, was a firm part of its future plans.
We've captured the discussions – and the key themes that emerged – in a new report. Those themes include:
1 The science education community rose to the challenges created by pandemic disruption
The innovation and learning of the past year will help them build back better and also create more digitally literate students.

Many found the change from in-person teaching to online created unexpected challenges and opportunities for skills development.
Science educators developed clever solutions to the lack of practicals. Virtual practicals using simulation software, freely available online, was one approach.
Individual teacher ingenuity was supplemented by wider support from the science education community. Major organisations stepped up to support the profession in this and many other areas of concern. For example, science education organisations such as the Association for Science Education, Institute of Physics, STEM Learning and Royal Society of Chemistry have offered support including remote training, webinars and podcasts to support teachers on the use of technology to deliver remote learning.
2 Feedback – and parental support – is vital to maintain student engagement and edtech platforms are in a good position to facilitate this
Many felt that one of the chief merits of many online learning platforms was their capacity to assess with pinpoint accuracy. One science teacher told us such platforms will have their place, adding that students appreciated that online learning helped build recall and knowledge and helped them to become more digitally literate learners in the future.
One science department is collating feedback from every edtech learning platform used by students and then sending parents a visual progress report. The approach has helped to drive up engagement in online learning by more than 20 per cent.
3 Edtech platforms will continue to play an important role in blended learning well into the future, building and reinforcing student knowledge and recall in science while face-to-face learning – and practical science – gets back up to speed
Our round table felt that in the past year edtech had proved its value in helping science learning and this meant it was set to play a greater role in education. Technology's ability to give teachers a way of instantly assessing whether the class 'got' a learning point before moving on, would be invaluable. The ability of edtech to provide schools with a dashboard of student information to inform parent-student conversations was also highlighted.
4 The needs of every student should be taken into account when it comes to choosing edtech
Many households have no or limited access to up-to-date technology so edtech developers and schools need to take this into account in their planning for remote learning.
Ensuring that all students, including those from disadvantaged homes, can access learning with 'legacy' technology is an important consideration.
It was suggested that some edtech providers and some educationalists had been "putting the cart before the horse" with technology and that they didn't pay enough attention to the fact that many families aren't well equipped with the latest laptops, tablets and smartphones.
Government schemes and sourcing by individual schools and trusts had gone some way to plugging that technology gap but a dose of realism was still needed, delegates agreed.
Nesta's decision to share parent, teacher and student feedback with edtech companies to help them refine their tools and platforms and design them with the needs of the most disadvantaged students in mind, would help to deliver that dose of realism and was welcomed by our round table.
5 Collaboration between teachers, sharing resources, advice and support, is increasingly important for efficiency because online and blended science learning is so resource hungry
Well-planned, well thought out remote learning can work well, but it does create a greater demand for resources than in the classroom. We heard that in Scotland science teachers had collaborated to create a resource library containing a full list of resources they had used for certificate level science and then shared it nationally through the Institute of Physics. Similar initiatives have been created by Twitter science teaching communities. 'The aim has got to be 'curate, not create," said one leader. 'If you write things from scratch therein lies madness. We have to work together.'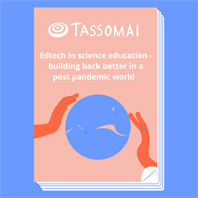 Learning and revision expert Murray Morrison is the founder ofTassomai, an intelligent learning program that raises attainment in secondary education that is now used by more than 500 schools. For a free download of Tassomai's new report, Edtech in science education – building back better in a post-pandemic world, is available at https://www.tassomai.com/edtech-in-science-education
Register for free
No Credit Card required
Register for free
Access to 3 free articles
Free TeachingTimes Report every month