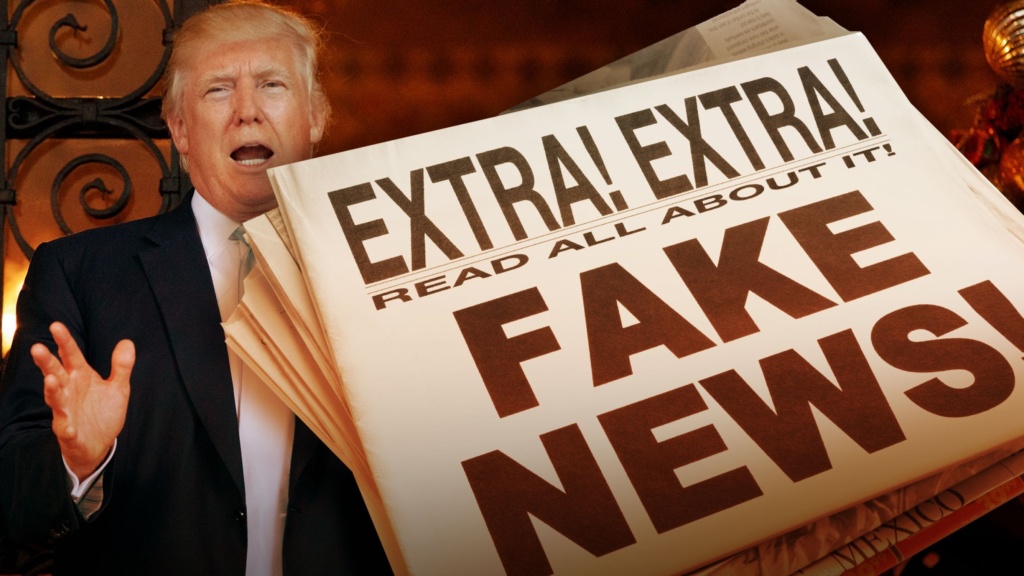 Safer Internet Day
The digital world is vast, exciting and evolving at such a pace that parents often find it hard to keep up. Our children have never known life before the online world. They are becoming more tech savvy at an earlier age, but need our help to develop their critical facilities, to distinguish between fact and fiction, truth and lies.
What is 'fake news'?
Since the 2016 U.S. Presidential campaign, 'Fake News' has become one of the most contentious topics in politics. Whilst the term was originally applied to political satire, the semantics have shifted to cover 'all things inaccurate'. Fake news is stories, articles or news items that are deliberately andverifiably false and could mislead readers, shape opinion, or manipulate the public and decision-makers.
Fake news is now routinely mentioned by political commentators and the general public alike. It is an aspect of journalism, the need to boost circulation figures and to court or appease influencers and it has become a crisis on social media. As an increasingly sophisticated internet homes in on our everyday lives, our interests and dislikes, and uses algorithms to identify our preferences and prejudices, it is not surprising so many people fall down the fake news rabbit hole.
Take for example, the huge amount of misleading information circulating online about coronavirus – from dodgy health tips to speculation about government plans. There's a post by BBC News, dubbed the 'Uncle with the master's degree', that circulated across Facebook, WhatsApp, Twitter and other social media platforms in 2020.
At first glance, this post which included tips and information about how to identify COVID-19 and possible cures seemed legitimate because the information could be attributed to someone apparently well-educated. The post shared misleading information after thousands of shares but was eventually unmasked.
Now more than ever, we all need to be able to separate fact from fiction when it comes to news and teach our children to be more critical. With COVID-19 conspiracy theories being thrown around, Trump claiming the election was fraudulent and continuing Brexit arguments, we need to know which sources are reliable, understand how social media can lead us down a false trail, and recognize how and where we can fact check our information.
How does it know so much about me?
If you have watched The Social Dilemma on Netflix, you will be aware that internet providers increasingly make use of artificial intelligence to give users what they want online. This can be very useful when the search that you perform pops up with exactly what you were looking for straightaway, or when an online entertainment system always suggests videos that you are interested in, but it is important to be aware that there is a negative side to this as well.
Search results and suggestions are based upon choices you have made online in the past, which means that you will rarely get shown things that give an opposing view. You get locked into a 'Filter Bubble'. This is a situation in which an internet user encounters only information and opinions that conform to and reinforce their own beliefs. Some children and adults develop very deep interests in certain areas, and it is important to be aware of where their ideas are heading and ensure that they can take a balanced view on things.
There is growing concern about the influence of the internet on our views of the world and of other people. Our children will be under the influence of internet-based views and opinions as they search for information and communicate online. Fake news and the variable reliability of online information has been highlighted as a prime source of disinformation that shapes people's views, their opinions and their behaviour.
Safer Internet Day improves confidence
Every year, the landmark event Safer Internet Day brings together schools, teachers, parents, carers, and organisations across the world, to promote a safer internet and the responsible use of online technology and mobile phones.
The UK Safer Internet Centre has two main aims:
Children and young people need to learn the ability to speak up to friends, family, teachers, and the wider community about their digital lives and talk about any worries they might have
Parents, carers and teachers need to speak to and listen to children and developing a deeper understanding of children's digital lives
This year, the campaign focuses on knowing what to trust online and supporting young people to question, challenge and change the online world.
In 2020, 49% of UK children aged 8-17 had heard about Safer Internet Day. 77% felt more confident about what to do if they were worried about something online (saferinternetday.org.uk, 2020) and over 1,162,561 educational resources were downloaded last year to support the day.
Unreliable or untrustworthy content
Research by the UK Safer Internet Centre has said that primary children are frustrated, annoyed and even disappointed about 'clickbait' or content that is not real and that they have an understanding that this is created to boost the number of views.
In secondary schools, 12 in 17 students mention the BBC or a BBC service as the place to go for accurate information. However, over half said that they find unreliable or untrustworthy content every day. Many also find it challenging when wanting to let a family member know that they have shared something fake on social media, they worry this could come across as rude.
Tuesday, 9th February 2021 marks the 18th year of Safer Internet Day with the theme 'An internet we trust: Exploring reliability in the online world'. 
Kate Jones from Childnet, one of the organising charities, explains why they chose this year's theme:
'The online world is a great source of information for young people and adults alike, and opportunities to research, learn new facts or skills, and even broaden viewpoints are extremely important to all internet users. The online world has become even more important to young people over the last year, with more of them spending more time online than ever before; for socialising, keeping in touch with family, sharing their lives with their peers and for schoolwork. As young people navigate these social spaces, they are constantly making decisions about who and what to trust online as they play together and socialise online. Safer Internet Day gives young people the chance to build the skills they need to be able to make the best decisions as they navigate an online world where everything is not always as it seems.'
A guide for adults
2Simple has been working with the UK Safer Internet Centre and Amazon Web Services to put together a guide to support parents in recognising the reliability of the information to be found online.
This guide will help parents and carers to offer informed advice to children, so they will them to grow up to be responsible digital citizens who can keep themselves safe while, at the same time, getting the very best from the digital world.
The guide covers:
Reliability of sources
Motives behind news and social media
Does the internet provide a balanced view?
Conversation starters
Showing your support
What to trust online
How to be secure in the cloud
AWS (Amazon Web Services) Educate
The internet is an amazing place to find a range of information and opportunities online. It helps us see the world from different points of view while online communication has many positive aspects for connecting and informing people.
However, the internet also causes many of us anxiety because we are not experts. We have not grown up in the age of online technology and we have not had childhood experience to draw upon when providing guidance for our own children.
The digital world can be embraced as a tool for building a better future for us all if we have our eyes open to possible pitfalls for ourselves and our children.
Link for download: Download Exploring reliability in the online world parent and carers guide here
Rachel Allman is marketing manager at 2Simple
Register for free
No Credit Card required
Register for free
Access to 3 free articles
Free TeachingTimes Report every month