Having worked as a TA and English HLTA for the last twenty years, I have experienced first-hand the evolution of this complex and highly-skilled career. Recently, teaching assistants have been recognised as 'unsung heroes' for their role throughout the Covid-19 pandemic, highlighting how essential these staff are for the successful running of schools (Moss et al., 2021).
Despite the increasing recognition TAs now receive and the diverse range of responsibilities these staff undertake supporting both students and staff, there is still not a parity of experience with other colleagues, especially in relation to training and networking opportunities. Teachers and senior leaders have clear development pathways, supported by a programme of quality CPD and frequently have the opportunity to observe each other, share best practice and network across settings. Specialist roles, such as SENDCos and headteachers, often have their own forums to collaborate and discuss key aspects of their work.
By contrast, teaching assistants are commonly employed for the exact hours of the school day, leaving very little chance to liaise with other TAs or develop their practice. In the summer of 2020, with this situation in the forefront of our minds, my SENDCo and I began discussing how we could support local teaching assistants and the Suffolk TA Network was born.
A network for TAs, run by TAs
After securing funding from the Ipswich Opportunity Area, we launched between December 2020 and February 2021 with the aim of developing a network designed and run 'by TAs for TAs'. The response was overwhelmingly positive and membership has grown to over 340 across a range of educational settings throughout Suffolk. Members receive a half-termly newsletter, including a selection of articles by TAs sharing best practice, features from external agencies, book and resource reviews and a programme of CPD tailored to the needs of the membership. A couple of months after launching, we ran our first online conference on the theme of 'Remote Learning and Re-integration' and began sharing our journey with our members and the rest of the world through our Twitter feed @SuffolkTan.
In order to evaluate the impact of the Suffolk TA Network, we commissioned an independent local consultant to review the first six months of the project (Allman, 2021). The full report can be viewed on our website www.suffolktanetwork.co.uk. As predicted, the greatest reported positive impact was on access to training, with 82% of respondents indicating an improvement in this area. A comprehensive training programme is offered each term, tailored to the needs raised by the members of the network and based on local and national CPD opportunities.

An element of this programme includes training delivered by experienced teaching assistants sharing their expertise and skills. Empowering TAs is such an important aspect of the network and demonstrates the talents within the profession. Through attending events, 65% of members also reported that they had benefited from increased contact with other TAs in the local area and 75% believed they had developed their skills and knowledge.
On a slightly less expected note, 65% of respondents reported an increase in confidence and self-esteem through their engagement with the network and 75% felt a greater level of pride in their role. In my experience, teaching assistants can feel less important than other school staff and tend to refer to themselves as 'just' a TA. In order to address confidence levels explicitly, we offered bespoke training in the summer term to allow members to work on increasing their belief in their own abilities, especially in relation to working with small groups and managing behaviour. The impact of the network on well-being is clear through one TA's reflection that "being part of the network has made me feel seen and heard" (anonymous member).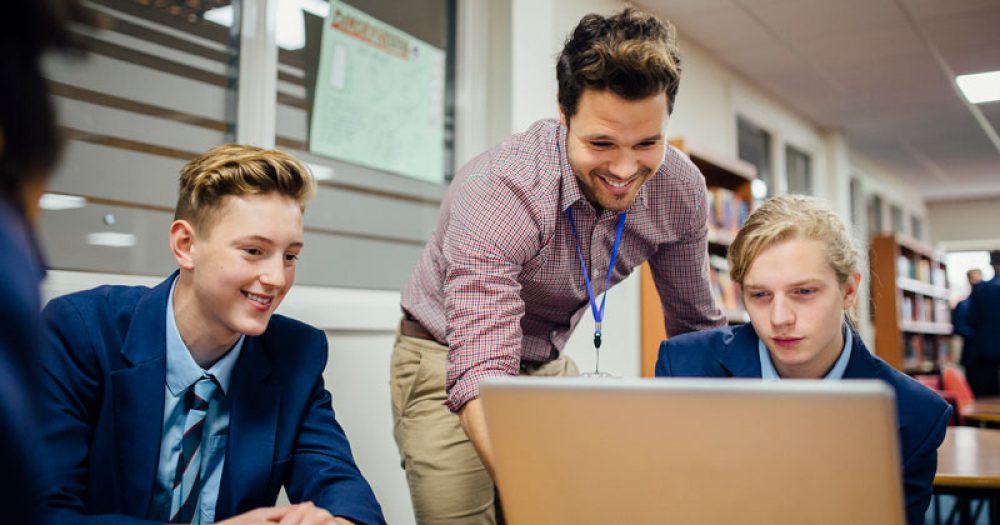 It is reassuring to hear the positive impact the Suffolk TA Network has had and it reinforces the importance of our initial aims, but it was also vital to examine the areas for development highlighted in this report. As the network was launched during the pandemic, our training and networking opportunities had been delivered online, so members expressed their desire to meet with other teaching assistants on a face-to-face basis.
Although an effort was made to deliver training sessions at a variety of timeslots, accessibility was also reported to be an issue. TAs are an integral part of the education workforce and struggle to be released from lessons to attend CPD. In addition to training, members requested the space to network and simply discuss their role with colleagues, sharing ideas, tips and concerns. Finally, it was clear that more work was needed to raise awareness of the network amongst teaching assistants and ensure understanding and support from teachers and senior leadership teams.
Addressing potential areas for improvement is the key focus of this academic year. Appointing two part-time assistant coordinators has facilitated the development of new projects. A peer buddying scheme will allow members to work on a specific educational focus with a colleague from a different school, ensuring TAs can experience the same collaborative professional development as teachers.
A YouTube training channel will provide the platform for teaching assistants to share their experience and skills via top tips videos on a range of classroom practice related topics. Three Champion posts spread across the county will continue to promote the work of the network and offer the possibility of crucial in-person training and networking in easily accessible locations. We are working closely with the Research Schools Network to ensure that we are operating from a research-informed perspective and collaborate with a number of other national organisations to aide our continued improvements.
Finally, we have grander ambitions to influence the TA CPD landscape on a country-wide level and are in the process of developing and piloting new training programmes.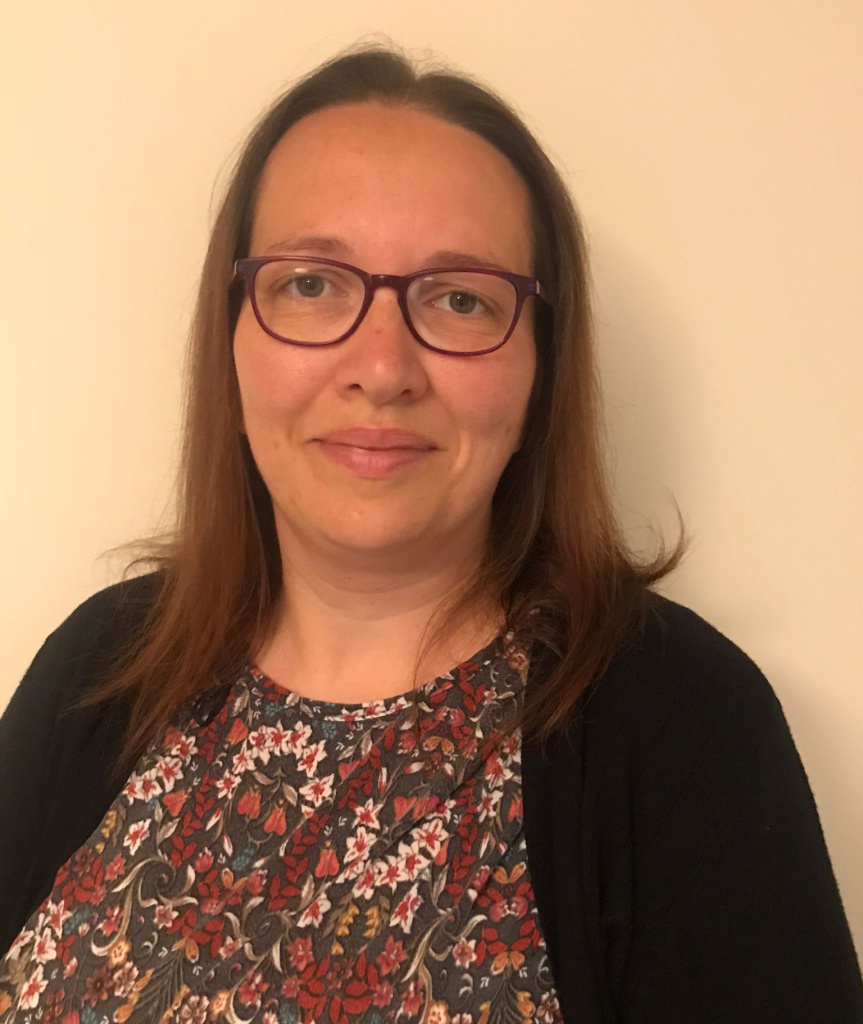 I can honestly say that the establishment of the Suffolk TA Network has been a labour of love and I truly never expected it to develop and grow at the rate it has. The appetite for quality CPD opportunities for teaching assistants is significant and people seem genuinely amazed that this type of provision has not always been available. It is now my great privilege to work with other counties to create a similar model and expand the support for TAs right across the country.
I passionately believe that an investment in support staff is an investment in the future of children and young people and will continue to champion the best profession in the world (in my opinion).
Abi Joachim is an experienced SEND and youth work practitioner and Suffolk TA Network Coordinator at Westbourne Academy and a Higher Level Teaching Assistant in Suffolk Abigail.Joachim@westbourne.attrust.org.uk
References
Allman, S. (2021) Suffolk Teaching Assistant Network: A summary of the network's impact on TAs during its first six months. Available at: https://www.suffolktanetwork.co.uk (Accessed: 25 October 2021)
Moss, G., Webster, R., Harmey, S., and Bradbury, A. (2021) Unsung Heroes: The role of teaching assistants and classroom assistants in keeping schools functioning during lockdown. London: UCL Institute of Education
DfE (2021) School Workforce in England: November 2020. Available at: https://explore-education-statistics.service.gov.uk/find-statistics/school-workforce-in-england (Accessed: 25 October 2021)
From TeachingTimes
ENABLE – Enhancing Attainment in Basic Literacy – uses explicit systematic instruction, based on scripted lesson plans. A key feature of Direct Instruction is the process of MODEL – LEAD – TEST – REVIEW. The lessons are delivered with pace and with efficient and systematic instruction so that pupils gain mastery of basic skills as soon as possible.
Your teaching assistants are too important to waste, so why not release their full potential and help them to seriously support children with reading difficulties. You'll be able to transform not only the children's school lives, but also your school's overall performance!
Register for free
No Credit Card required
Register for free
Access to 3 free articles
Free TeachingTimes Report every month