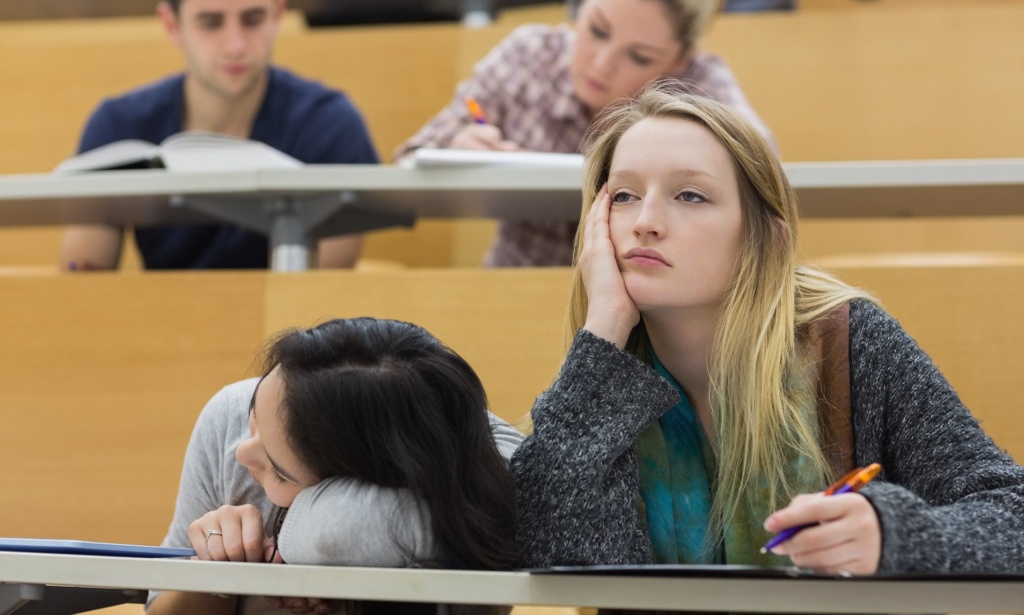 One of the most curious things about life in classrooms and schools is how little it focuses on learning. Since classrooms appeared on this planet 5,000 years ago they have been characterised by teacher-driven activity systems. In those Sumerian classrooms where boys were learning cuneiform writing, the teacher inscribed syllables into the first rows of tablets of clay, the boys then had to inscribe their version, at which the teacher corrected their attempt, turned the tablet over and did some more. That form of relationship is described as the IRE cycle: Initiation – Response – Evaluation, and research of the last fifty years continues to find it as a dominant pattern in current classrooms 2/3.
Another puzzle about classrooms is how much they stay the same. The dominant patterns return to reflect long-standing and dominant cultural beliefs: "teaching is telling, learning is listening, knowledge is subject matter taught by teachers and found in books"6. And in recent decades in UK, the introduction of National Curriculum, national strategies and controlling inspection has led the patterns of classroom interaction to become even more teacher-centred.7
The effects of these patterns on learners is significant. Their experience as learners is hidden. As Nuthall summarised : "Whether a student learns or not reflects the students' understanding of classroom tasks, management of social relationships, and the extent to which the student shares the cultural understandings and background knowledge of the teacher and other students".10
Starting the journey
One of the early enquiries in developing a focus on learning is to ask your pupils what they mean by the word "learning". When a five year-old answered "Learning is being good and not being naughty", his class teacher was clearly surprised and disappointed, but later reflected "I suppose we've socialised them into schooling and not socialised them into learning".
Then identifying the forces which work against us, so that their negative effects may be spotted and minimised. For the past decade in the context of the school system in England I have been working with teachers on the following three "space invaders" – themes which take up the space which we would wish to give to a focus on learning.15
Space Invader 1: Teaching. In recent years, phrases such as "teaching and learning policies" or "teaching and learning strategies" have been used more and more. But close examination suggests that they might better read "teaching and teaching", since the real attention given to learning is minimal. So we need a richer articulation between teaching and learning.
Space Invader 2: Performance. But performance is not learning, though it may develop from learning. In a review of 100 classroom studies16, one of the key messages is "a focus on learning can enhance performance, a focus on performance can depress performance"
Space Invader 3: Work. This is the word most often heard in the classroom when we listen for the word "learning". This discourse can be changed collaboratively by a teacher and class agreeing that every time they seemed about to use the word "work", they would try the word "learning" instead. The change in atmosphere is significant. In a classroom review, one seven year-old put it this way: "Work is something you do for somebody else. Learning is what you do for yourself – and your friends".
An illustration comes from a primary school where the headteacher, knowing that dominant cultures are very resilient, gave a whole school assembly announcing that from this day on there was no more work in the school: it was all learning. The five year-olds ran back to their classroom to enthusiastically ask their teacher "Is it true?". The fact that even young children can identify the difference that this change of language makes, and are keen for it, is another starting support for change.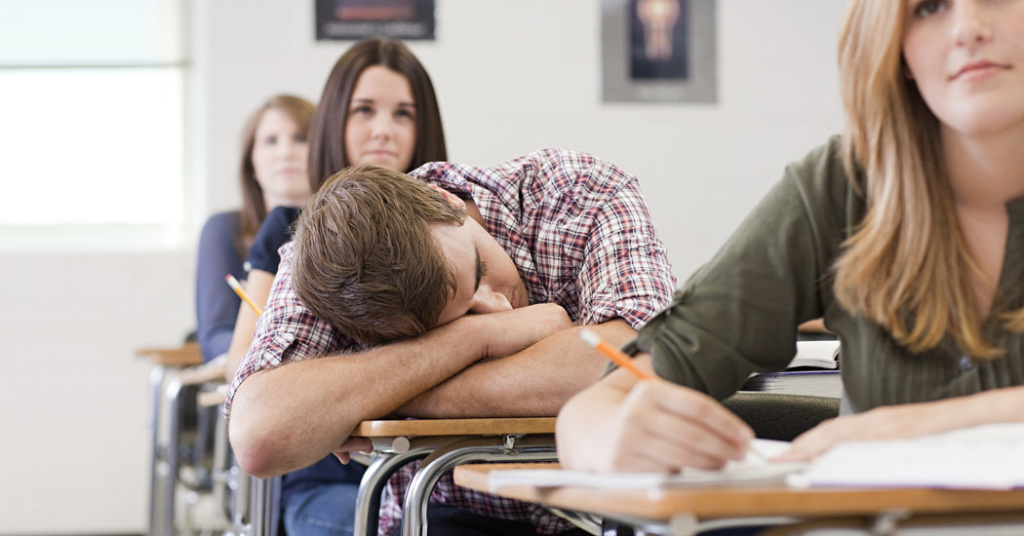 Changing the Classroom
An approach which does not assume the predominant patterns is "Appreciative inquiry"4/9 in which people are invited to inquire into their best experiences, imagine what might be if more of these occurred, innovate by identifying how to get more, and implement changes in this cycle.
If appreciative inquiry is used to ask teachers to identify their best experiences of learning in classrooms, the results are affirming and enthusing. Having now done this with thousands of teachers, they have all had direct experience of a classroom which was associated with exceptional learning, and they can identify key elements which created it. Indeed they are eager to talk with each other about those experiences. More than that, when I invite them to indicate the degree to which those classroom experiences reflect key elements from research (outlined below), around 85% of teachers indicate a high degree of match with the first three. So the research headings can become a consensus for the development agenda.
From our understanding of learning, learning is:
an activity of construction,
handled with (or in the context of) others,
driven by learner's agency.
Effective learning is all of these at their best, PLUS the monitoring and review of whether approaches and strategies are proving effective for the particular goals and context.
So an effective learner is someone who knows (and acts accordingly) that:
it's their actions (not other people's) which are crucial for their learning
interaction with colleagues can be a resource for their learning
they can plan monitor and review their learning
they can learn about and experiment with their learning
So the headings – here phrased as questions for the classroom – are:
Active. Are learners invited and helped to: Plan their approach to any activity, review the activity, make meaning from the experience and think ahead to other situations?
Collaborative. Are learners invited and helped to: Complete tasks which require higher-order thinking, necessitating something different from all, develop their collaborative skills through prompts and review, operate in a range of participant structures?
Learner-driven. Are learners invited and helped to: View themselves as driving the learning, contribute their own questions, strategies and explanations, choose their challenges, develop their criteria, and assess their progress?
Learning-focused. Are learners invited and helped to: View themselves as learners, notice their own learning, story and discuss their own experiences of learning, share their best approaches in order to improve learning, review their learning and its progress over time?
The first three of these four headings seem to connect as a cluster. When classrooms are more active, collaborative and learner-driven, they have moved from the dominant teacher-centred model, and can be called learner-centred. But they are not yet learning-centred: that is where the fourth heading is crucial.
The Language of Learning
How can we best talk about learning? Is it a matter of "learning styles" or "learning skills"? If at the most general level we view learning as the human process of making meaning from experience, then it is crucial to note that the only form of language humans have for relating experience is narrative. 13
Learning is more than experiencing. . And a narrative approach is helpful in building the key element of reflection. As we relate experiences to each other through the medium of stories, we can "rise above" the immediate experience, notice, and create meaning. Activities such as having pupils tell each other the story of some good learning experiences lead to engaged and enriching exchanges – and no conflict.
As the process of storying experiences develops, a richer understanding of learning develops with it. This also helps them to develop the metacognitive skill in their learning of noticing more about what they are doing while they are doing it. And in the process, a richer understanding of learning in classrooms can develop. This was illustrated in a review conversation with a class of eight year-olds when the teacher prompted "What's the difference between learning and work?". One student replied "I don't think there is a difference, because when you're working as a teacher you can learn from your students".
Teachers make the change
The only school practice which helped teachers develop an explicit focus on learning in their classrooms was inquiry.11
If we treat teachers as learners, then staff development activities for teachers should display the same characteristics as were listed above for effective learning in classrooms: active, collaborative, learner-driven, learning-focused. When these processes are in place teachers start to make changes in their classrooms which are against the grain of the dominant patterns.
The learning-centred school
The learning-centred school is a rare place and quietly striking. The students are composed and engaged – with each other, with their teachers and with their products. The teachers are thoughtful learners too. So how is such an organisation created?
Two key elements strike me: the focus on learning for all and a well-developed awareness of culture. In a learning-centred school it has become a kernel activity to talk about learning – one's own learning, no matter what one's role in the organisation may be. School leaders in such schools talk about their own learning journeys – in appropriate ways to their colleagues and to their students. They also initiate conversations and appreciative reviews of how everyone else's learning is going. Leadership is seen as an aspect of many people's roles in different contexts. In learning-centred schools, to lead means to support the learning culture. Learning-centred schools have moved away from the dominant stereotype, and the evidence is that schools do so by leading the culture of learning. And they get better results. 14
In countries where politicians exert a controlling influence on schools, learning-centred schools have to be effective in driving their own agenda rather than being driven from the outside. In the current context of England, schools that are learning-centred will remain a minority because the current pattern of forces suits the interests of the powers that be. In countries such as Singapore, where the Ministry leads a project "Teach Less, Learn
More", there might be improved conditions for learning-centred schools to develop. In Thailand, where the central government has mandated a more learner-centred approach12, the culture of leadership at school level is shown to be crucial in making this a success.8
Effects
When classrooms become more learning-centred, a range of positive changes follow.
A large meta-analysis, bringing together the findings of 119 research studies concluded "Overall, learner-centered teacher variables have above-average associations with positive student outcomes" and are "above average compared with other educational innovations for cognitive and especially affective and behavioral outcomes".5
A study of high school students who are at risk of dropping out of school concluded "a learner-centred environment yields significantly higher achievement scores and a somewhat higher internal motivational orientation".1 The change in motivational orientation is central.
Learning orientation is strongly developed by the increase in learning talk in the classroom. Teachers report "Children are more able to talk reflectively about their learning; when they learn best and what helps them to achieve this: they can identify how they learn best at school and beyond the classroom". Others say that students "are happy to celebrate their mistakes and how they've learnt from them". And yet others report that the reference to learning becomes heard more from pupils in the classroom: "We're learning from Emily now" "Let's put into practice what we just learnt from Dylan".
When engagement and motivation become learning-centred, attainment improves as a bonus. Schools report their best ever performance in national tests, including those schools who were well below national average. This reflects research in other countries, where national samples showed that as teachers' classroom practices became more learner-centered, academic performance increased as assessed by both teacher classroom grades and standardized achievement tests.17
An extra bonus in performance measures is increased equity. Classroom teachers report previously underachieving children are amongst those progressing at twice the national average. And schools in very disadvantaged areas have doubled the proportion of pupils who achieve nationally prescribed levels in tests so that these schools now "perform" above the national average.
The only intervention which achieves both equity and excellence is one that is learning-centred.
In terms of the headings used in this article to describe the phases in the journey, the link with performance can be summarised as:
Teacher centred classrooms create a culture which tests the motivation of predictable groups of learners to the limit, and a pattern of performance in which the long-standing patterns of school achievement remain.
Learner-centred classrooms create a more engaging culture for a wider range of learners but may not generate a widely shared wish to achieve
Learning-centred classrooms create an engaging culture and an identity as learners for all their participants. Enhanced thinking, challenge and agency can lead to pupils making double the progress in measured performance.
References
Alfassi M (2004) Effects of a learner-centred environment on the academic competence and motivation of students at risk. Learning Environments Research 7:1-22
Bellack AA, Kliebard HM, Hyman RT, Smith FL (1966) The Language of the Classroom. Teachers' College Press, New York
Cazden CB (2001) Classroom Discourse: The Language of Teaching and Learning. second edition edn. Heinemann Educational, London
Cooperrider D, Whitney D, Stavros JM (2003) Appreciative Inquiry Handbook. Lakeshore publishers/McGraw Hill Europe, Bedford Heights OH
Cornelius-White J (2007) Learner-centered teacher-student relationships are effective: a meta-analysis. Review of Educational Research 77 (1):113-143
Cuban L (1993) Computers meet classroom – classroom wins. Teachers College Record 95 (2):185-210
Galton M, Hargreaves L, Comber C, Wall D, Pell T (1999) Changes in patterns of teacher interaction in primary classrooms: 1976-96. British Education Research Journal 25 (1):23-37
Hallinger P, Bryant DA (2013) Synthesis of findings from 15 years of educational reform in Thailand: lessons on leading educational change in East Asia. International Journal of Leadership in Education (ahead-of-print):1-20
Hammond SA (2000) The Thin Book of Appreciative Inquiry. www.thinbook.com, Bend OR
Nuthall G (1999) Learning how to learn: the evolution of students' minds through the social processes and culture of the classroom. International Journal of Educational Research 31 (3):141–256
Pedder D (2006) Organizational conditions that foster successful classroom promotion of Learning How to Learn. Research Papers in Education 21 (2):171-200
Phungphol Y (2005) Learner-centered teaching approach: A paradigm shift in Thai education. ABAC journal 25 (2):5-16
Ricoeur P (1984) Time and narrative. Volume I (trans: McLaughlin K, Pellauer D). University of Chicago Press, Chicago
Taylor RT (2010) Leadership to improve student achievement: Focus the culture on learning. Journal of Scholarship and Practice 7 (1):10-23
Watkins C (2003) Learning: a sense-maker's guide. Association of Teachers and Lecturers, London
Watkins C (2010) Learning, Performance and Improvement. Research Matters series. Institute of Education, International Network for School Improvement, London
Weinberger E, McCombs BL (2001) The Impact of Learner-Centered Practices on the Academic and Non-Academic Outcomes of Upper Elementary and Middle School Students. Paper presented at the Annual meeting of the American Educational Research Association, Seattle
Bio-data
Chris Watkins was a reader in education at the University of London Institute of Education, and an independent project leader with schools. See www.chriswatkins.net for free resources.