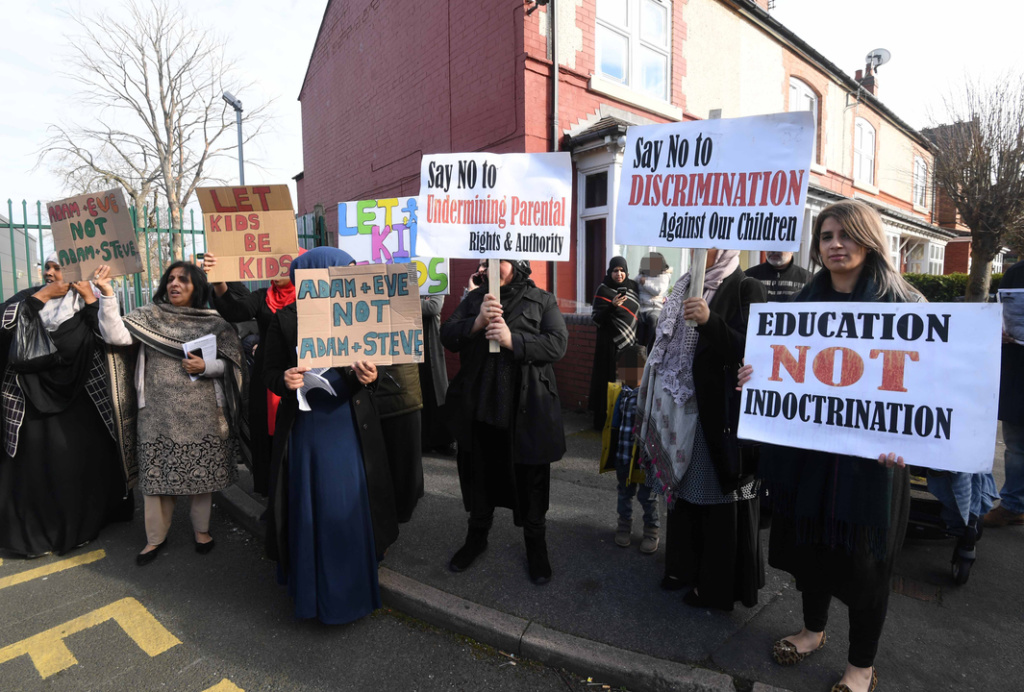 Schools have long been challenging workplaces for LGBT teachers.
Section 28 of the Local Government Act between 1988 and 2003 prevented teachers from promoting homosexuality as a 'pretended family relationship' and left most LGBT teachers thinking they would lose their jobs should their sexual identity be revealed at school.
More recently, in 2019 some parents and people in faith communities, most notably in Birmingham, protested outside school gates opposing the efforts of schools teaching about LGBT people through the No Outsiders programme.
Death Threats
The protests were so disruptive that one school, Anderton Park successfully applied for an injunction to prevent future protests taking place in the immediate vicinity of the school. Andrew Moffatt, a gay teacher at nearby Parkfield School received death threats for his No Outsiders work and needed to be escorted to and from school by the Police.
It is not surprising then, given the challenges schools pose for LGBT teachers, that very few progress to school leadership roles such as Headteacher. Courageous Leaders seeks to address this issue.
It is the UK's first LGBT leadership programme for teachers and has had some extra-ordinary results. Since it began in 2016, the programme has helped 60 LGBT teachers (80% of participants) achieve promotion as their authentic selves. The Courageous Leaders programme pairs LGBT aspiring leaders with an LGBT mentor for a year and through leadership training days that directly address the issues facing LGBT teachers, works with them to achieve success.
Set up by Essex Headteacher, Jane Robinson, with school leaders in the East of England and Anglia Ruskin University, Courageous Leaders attracts teachers from as far afield as Ayrshire, Bristol, Yorkshire and Norfolk. In 2019, two teachers even joined remotely from China. Some participants work in primary schools and some in secondary education. Some are in the state sector and others work in independent schools.
As the Courageous Leaders shared their positive and negative experiences of teaching, it struck one of the leaders of the programme, Catherine Lee, that there was important learning about LGBT inclusion for school leaders, governors, policy-makers and other from these powerful personal testimonies. Courage in the Classroom: LGBT Teachers Share their Stories is then, a collection of personal thought-provoking, inspirational and at times heart-breaking stories the LGBT Courageous Leaders.
Abuse in rural England
From receiving homophobic abuse in the rural English countryside to subverting 'hetero and cisnormative' power structures in London, each teacher has written about what in education is most important to them.
Some teachers present a historical perspective and celebrate how things have changed for the better in schools. Others talk about the importance of safe spaces for LGBT teachers, of being roles models for young people, and of individual struggles to find out and assert who they really are. For some teachers, the accounts have clearly been extraordinarily painful to write. For others they have been cathartic, or empowering. For most, this is the first time they have told their story and certainly the first time it has appeared in a book.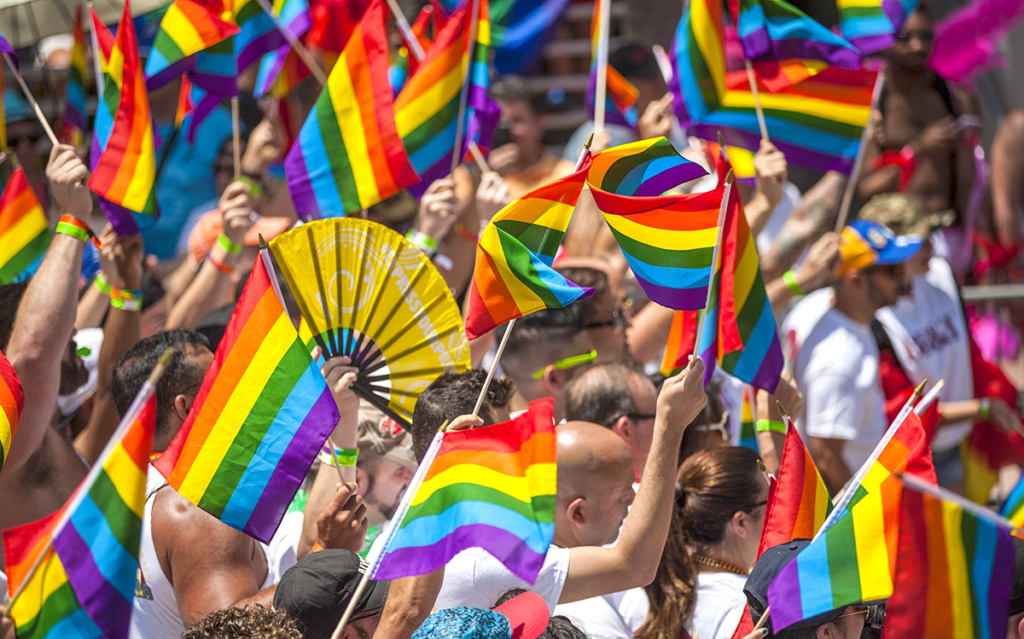 The book's Editor, Catherine Lee describes an incident that led her to leave teaching for good after more than 20 years in the profession. After a homophobic neighbour and parent of children at her rural school exposed her sexual identity as part of a malicious allegation, she learned the extent to which, in rural areas, parent power can be far more compelling than any right to protection from discrimination.
In the first story, Catherine Halliwell, a Courageous Leader participant, and most recently a mentor on the programme, reflects on her own leadership journey and her commitment to supporting the mental health of her students. To add a further dimension to her own account, she invited an ex-pupil to write from her perspective about the LGBT club they asked Catherine to set up. One of Catherine's senior leadership team also contributes, reflecting on the important work that Catherine has done in their school.
We are all a product of the times we have lived through and for some of us, Section 28 left us with a deep-seated legacy which to this day means we guard our privacy fiercely.
Support
Yvonne Marsden (a pseudonym) compares her experiences as a lesbian teacher in the state and independent school sectors during the years of Section 28, reflecting on the way in which despite the homophobia of the era, Yvonne's colleagues offered her support when she lost her long-term partner to a terminal illness and at other times of great personal challenge.
Jerome Cargill began his teaching career in his native New Zealand. In the first of three contributions from Jerome, he compares his upbringing and early teaching career in New Zealand with his more recent role as a teacher in London. Throughout his story, he reflects on the importance of good communication and a strong sense of community in helping LGBT teachers to become their authentic selves in the school workplace.
Hannah Wickens, a lesbian teacher relatively new to the profession, reflects on her initial anxieties about working with Muslim teaching assistant colleagues she wrongly assumed would reject her same-sex relationship. She states, "I regret that now, because they have accepted me for who I am and even bring home-made cooking in for me and my girlfriend." Hannah also explores how since coming out, she has been empowered to set up an LGBT anti-bullying campaign group for pupils at her school, and discusses the positive impact this has had.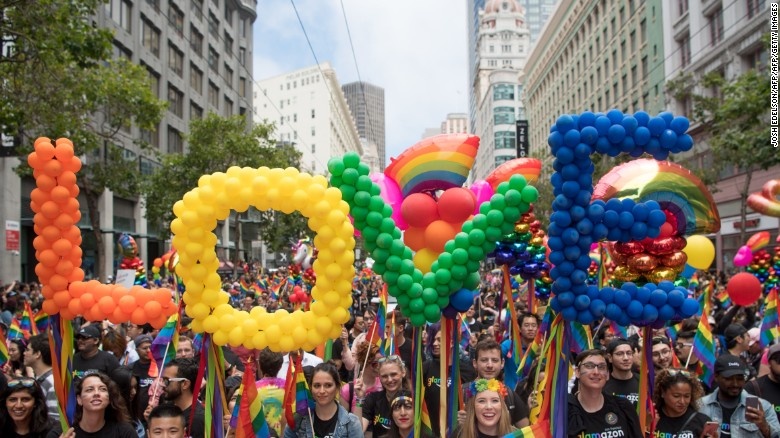 Niamh McNabb, in a powerful and moving story, explores her gender and sexuality histories (her 'double whammy'). After pondering whether her chapter title ought to read 'Why I'm not on benefits, in prison or dead', Niamh describes growing up on a council estate in a small town in Northern Ireland in the 1970s. Following her gender transition, Niamh describes how she was forced to leave her role, and reflects on the challenges she faced in becoming her authentic self as a teacher.
Derek Manson is a teacher in East London. Born and raised in rural Canada, he describes the homophobic bullying he faced as a pupil in a small, traditional and conservative school community. He then explores the ways in which his own experiences as a pupil have shaped him as a teacher. In particular he examines his commitment to inclusion and his determination that no child will ever suffer as he did at school.
Sarah Carroll is a teacher in Cambridgeshire and a mentor on the Courageous Leaders programme. She reflects on the way in which for years she managed the intersection of her professional and private selves, before finally finding the courage to come out at school. Sarah concludes by reminding us of the responsibility we have to our students to be our authentic selves and to celebrate diversity.
Donna Walsh is one of the leaders of the Courageous Leaders programme. As a heterosexual and cisgender ally, she explores her own upbringing in Ireland and examines her own unique role and contribution to the Courageous Leaders programme.
Jesse Ashman is not a teacher, but he presents a very candid and thought-provoking analysis of schools. As a self-described queer and gender non-conforming youth leader and trainer of leaders, he explores authority and the power structures that exist within schools, and what it means to subvert this authority and nurture young people to be self-reflective, critical thinkers.
Wider inclusion
Johnpaul McCabe is a teacher of modern studies in Scotland and someone who travelled further than most to join the Courageous Leaders programme. Johnpaul looks at the inclusion of LGBT teachers within school communities.
Starting with a reflection of his own upbringing and the challenges he faced as a pupil at school, Johnpaul recommends some principles for schools that can help to create inclusive and safe spaces for all LGBT stakeholders. Throughout his narrative, Johnpaul argues that 'LGBT+ students, staff and families are our pathfinder to wider inclusion'. That is, when schools get inclusion right for one diverse group, they get it right for everybody.
It is fitting that the final story in the book comes from Jane Robinson, the founder of Courageous Leaders. In a funny and thought-provoking story, Jane candidly describes the challenges she faced as a teacher at the start of her career in the 1980s.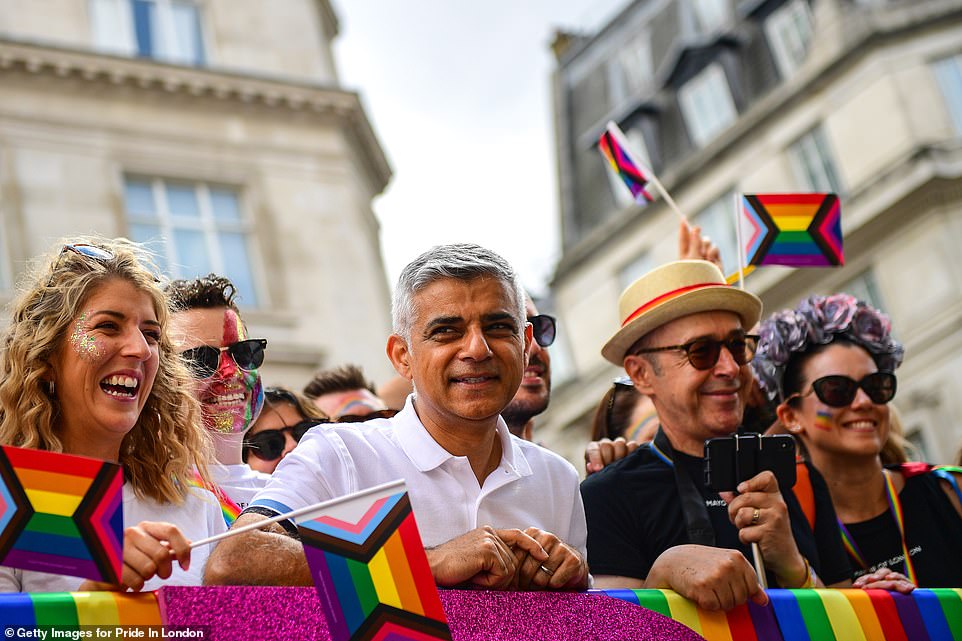 She describes borrowing a skirt suit for her job interviews and feeling like she was in drag, of being asked constantly as a young teacher, 'Are you courting?' and how she stifled the urge to declare in response that she lived with her lesbian lover in Catford!
Catherine Lee brings the book to a close by reflecting on the phenomenal success of the Courageous Leaders programme. Drawing on the testimonies of Courageous Leaders alumni, Catherine examines the way in which the programme has impacted those who have participated.
She mentions Aisha who says of Courageous Leaders, 'After nineteen years at the same school, I have, thanks to my amazing mentor, at last got a headship. And I got that headship as me. I start in January and I'm already out to everybody'. Catherine also introduces us to Kwame who says 'As a result of this course I feel more open and confident at school. I have set up the school's Equality and Diversity society, and am much more open about my personal life… I have also organised the school's first diversity week and have confidently challenged staff and students who were resistant to taking part.'
Practical recommendations conclude the book, outlining what schools can do to create a safe and welcoming workplace for LGBT teachers and other staff, LGBT pupils and LGBT families.
Courage in the Classroom published by John Catt Educational
Further Information
You can find out more about Courageous Leaders and apply for the programme on our website courageousleaders.org.uk or follow Courageous Leaders on twitter @LGBTEducators
About the Editor
Dr Catherine Lee is Deputy Dean for Education at Anglia Ruskin University in the East of England. Catherine works with teachers, school leaders and students to promote diversity and inclusion in education and is a passionate advocate of authentic leadership. She has published extensively on the theme of LGBT teachers in schools and her articles have attracted national media interest. In 2019, Catherine was named as one of the top 100 LGBT people in the UK in The Independent's Pride Power List. Catherine is a mentor and one of the strategic leaders of the Courageous Leaders programme. She is also on the board of trustees at The Kite Trust, a charity supporting LGBT young people and their families.