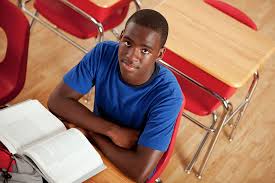 It's hard for a white person, no matter how well intentioned, to really understand what it is like to be black or from an ethnic minority, in a predominantly white society.
We can make a start by acknowledging white privilege. In a nutshell this is the automatic, taken-for-granted advantage given to white people as a result of living in a society where white is seen as the norm and BAME people are seen as other than the norm.
That is not to say that many white people don't struggle or face barriers in this society, but they don't struggle with racism. By being white in this society you won't be called names in the street because of the colour of your skin, you are far less likely to be a victim of crime, unemployed, in prison and generally have a better chance of getting ahead.
To be born BAME in this country is to spend your life being asked where you come from, to be made to feel alien in the country you were born in, to be up to 17 times more likely to be stopped and searched, more likely to be excluded from school, less likely to get into a Russell group university, less likely to be called for interview if your name isn't white-sounding, more likely to face austerity, unemployment, more at risk for admission to a psychiatric hospital, and more likely to die of Covid19.
You're less likely to find a book, a magazine or even a birthday card that reflects your colour or experience. Why? As the Macpherson report found, our society is structurally racist.
To be born white is to be born into privilege, white privilege is an "absence of the negative consequences of racism… an absence of your race being viewed as a problem… an absence of funny looks directed at you… an absence of violence enacted on your ancestors because of the colour of their skin, an absence of subtle marginalisation and othering"… regardless of class or gender, "being born white will almost certainly positively impact your life's trajectory in some way. And you probably won't even notice it" (Eddo Lodge, 2018).
Many people see what's happening in America following the murder of George Floyd as 'not our problem'. I hope that this blog will be helpful to anyone who wants to understand why it is, and should be, our problem.
We live in an institutionally racist country that supports white privilege and has exported this all over the world. Such privilege is so normalized that most of us don't see it. And being a beneficiary of white privilege does not mean you are racist, but it does mean you probably benefit from the oppression of people of colour.
Back in the 80s I was lucky. A TV series on Africa, put out by the sadly lamented education arm of Channel 4, started the long process of self-education for me. On my journey I have read a lot over the years and more recently Black British writers are articulating what it means to be black living here.
I recommend Reni Eddo-Lodge (2018) Why I'm no longer talking to white people about race and Afua Hurst, Brit(ish) as good places to start.
However, without doubt the only way to really feel empathy and compassion and understanding is through narrative. In 1990 I wrote a teaching pack, "Understanding Through Literature" on the experience of prejudice and racism in Wales, Africa and the Caribbean.
I used poetry and prose to help young people understand the impact of slavery, colonialism and neo-colonialism through real voices. For me, novels have been my constant companion and I've learnt so much from them. Seeking to understand racism intellectually is necessary but not sufficient. We have to feel it. I'm including a list of novels that has given me insight and a deeper understanding of how racism impacts on us all.
Recommended novels – to give insight and understanding of how racism impacts on us all
I've selected ones I have particularly enjoyed and tried to cover some of the key topics of slavery and colonialism and the immigrant experience. I've included Africa and South East Asia, the Middle East as well as Britain and the US. All cover historical events. Some are biographical, others are memoirs, all are well researched. The list is in reverse order that I read them, with the most recent first. Most are by writers of colour.
Homegoing by Yaa Gyasi
Follows the lives of two sisters with very different destinies, one sold into slavery, the other a slave owner's wife.
The Underground Railroad by Colin Whitehead
This is a novel, but it provides an accurate and chilling narrative of slavery drawn from the slave narratives collected in the 1930s and it links us to the present. The book gives white people a chance to learn from the experiences of slaves.
Feeding the Ghosts by Fred D'Aguiar
Tells the historically true story of the slave ship Zong and shows slavery as the cruellest trade ever conducted that both created and justified racism.
A Beautiful Lie by Irfan Master
Set on the eve of the creation of India and Pakistan it tells the story of one Muslim boy and his friends. Suitable from year 6 onwards it helps children and us know the history of partition through a child's eye.
Hidden by Miriam Halahmy
A teenage novel that tackles current issues around asylum seekers and refugees in a way that creates empathy for the Iraqis struggling to survive here.
Losing Israel by Jasmine Donahaye
That traces her journey between Wales and Israel as she discovers the truth about the displacement of Palestinians in 1948.
Mornings in Jenin by Susan Abulhawa
Is a Palestinian biography that helped me understand what is happening in Israel and Palestinian occupied territories.
Iran Awakening: A Memoir of Revolution and Hope by Shirin Ebadi
If you want to understand modern Iran through a personal memoir and the colonial legacy this is a good place to start.
On Black Sisters Street by Chika Unigwe
Tells the story of the African women who are modern-day sex slaves trafficked between Nigeria and Belgium, another legacy of colonialism.
Map of Love by Ahdaf Soueif
The story is set in Egypt, a British colony in 1901 and in America in 2001. It unravels a love story from the past and I learnt so much about British and French involvement in Egypt.
The Cairo Trilogy: Palace Walk/Palace of Desire/Sugar Street by Naguib Mahfouz
A family saga set in colonial Egypt and spans the 20th Century until after the second world war.
Half a Yellow Sun by Chimamanda Ngozi Adichie
Set in Nigeria, this is the story of Biafra's struggle to establish an independent republic shortly after independence from Britain through the eyes of a house boy, his mistress Ugwu and English Richard, her sister's lover.
The Buddha in the Attic by Julie Otsuka
This book about the Japanese internment during the second world war in the US is relevant reading as xenophobia reaches new heights among White Europeans across the world.
A Fine Balance by Rohinton Mistry
Set in India, an historically accurate novel of four characters struggling to live on our broken planet.
Honor by Elif Shafak
A must if you want to understand the migrant experience. It exposes all the challenges of living in a globalised, intercultural world and the lives of women.
A Thousand Splendid Suns by Khaled Hosseini
Set in Afghanistan's last thirty years from the Soviet invasion to the reign of the Taliban through the tales of 2 generations of family and friends.
What is the What by Dave Eggers
Based on the true story of Valentina Achek Deng who was forced to leave his village in Sudan at the age of 7 (along with 1000s of other children) and trek hundreds of miles by foot, pursued by militias, government bombers and wild animals.
A Long Way Gone: Memoirs of a Boy Soldier by Ishmael Beah
Ishmael lost his entire family in the war in Sierra Leone and becomes a boy soldier, one of 300,000 child soldiers currently fighting across the world.
Brixton Beach by Roma Tearne
Set in Sri Lanka and Brixton – insight into the migrant experience.
The Help by Kathryn Stockett
Now a film, the book exposes the depth of inequality between black and white in the USA in the 1950/60s.
Small Island by Andrea Levy
The post-war experience of Jamaicans in London from 1948. It encapsulates the immigrant's life.
The Poisonwood Bible by Barbara Kingsolver
The story of the missionary to Belgian Congo in 1959 told through the eyes of 5 women with very different views of the world around them.
Anil's Ghost by Micheal Ondaatje
Set in Sri Lanka it provides insight into this ancient civilisation and the civil war that tore it apart.
All God's Children Need Traveling Shoes by Maya Angelou
Anything by Maya should be read. This is my particular favourite in her biographical series. It tells how she joins a 'colony' of Black American expatriates in Ghana – only to discover no one ever goes home again.
Petals of Blood by Ngugi wa Thiong'o
On the surface a murder mystery it paints a devastating picture of independent Kenya that led to the author's imprisonment. I first learned about the Gikuyu Not in this book and realised the Welsh Not had been imposed across the Empire.
Brick Lane by Monica Ali
The novel brings the immigrant milieu of East London to life through the eyes of two Bangladeshi sisters.
Infidel by Ayaan Hirsi Ali
A powerful biography of an amazing women who began life in the Sudan and became an MP in Holland and is an academic in the US today.
Anita and Me by Meera Syal
Biographical account of her childhood growing up as the daughter of the only Punjabi family in a British Village in the 1960s. Funny and informative.
Blood River: A Journey to Africa's Broken Heart by Tim Butcher
A journalists's account of his journey through the Congo in 2000. If you want to see what colonial misrule and abuse looks like once the Belgian colonists have gone this is the book.
Dr Sue Lyle is a part-time PhD supervisor at the University of Wales, Trinity St David and Director of Dialogue Exchange Ltd.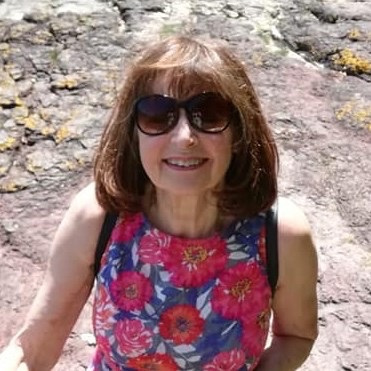 Sue Lyle's new pack: Understanding Racism Through Literature includes a teaching manual and a booklet of poems and excerpts from novels, and is being published by TeachingTimes in the coming months. To register your interest please click here.

Sue Lyle's popular teaching pack 'A River Child' is about the life of a Nigerian Muslim child and is available now through TeachingTimes Classroom Resources or a complete resource via TeachingTimes Bookshop