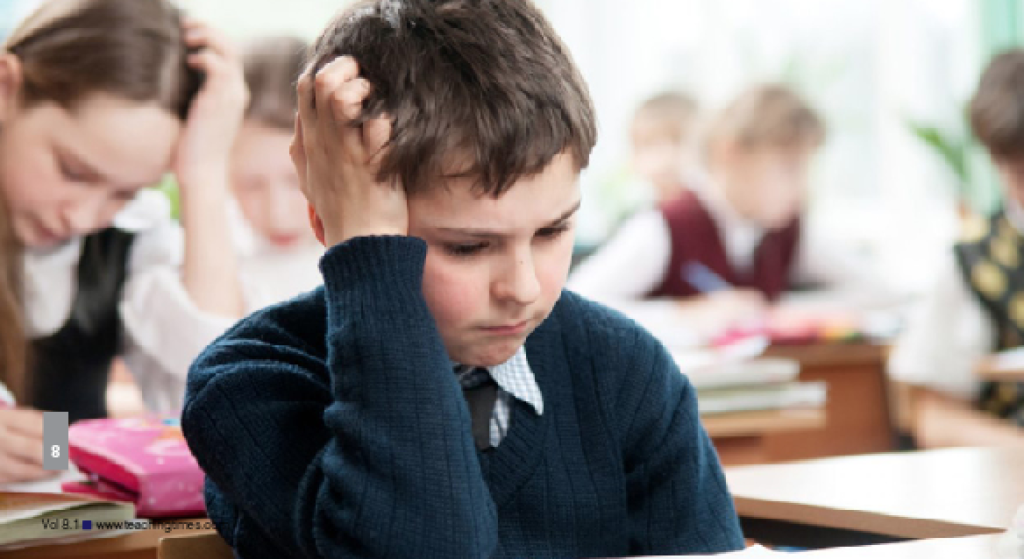 Almost six years on from the 2014 Children and Families Bill, there is a strong sense that the ambitious plans outlined in the legislation have yet to translate into the sort of transformational change that was envisaged for young people with SEND.
In 2014 it was hard to find any education professionals who did not support the overarching aims and content of the legislation. Whilst there were some who felt the bill was not ambitious enough, rarely has a government policy been so widely welcomed across the education sector.
At the heart of the policy was a renewed emphasis on partnership working across different sectors for the benefit of pupils and young people with SEND. A lack of connection and co-ordination between education, health and social care had long been a source of frustration for both parents and professionals alike, and so a genuine attempt to tackle this issue was widely seen as a positive step.
Stronger Voice
Similarly, few disagreed with proposals to give young people and their families a stronger voice. Families had become immensely frustrated at the bureaucracy surrounding SEND provision and the need to repeatedly tell their story over and over again to different agencies. The government rightly identified this as a significant problem within the system and pledged to address it through the reforms.
The idea that every teacher should be responsible for the progress of pupils with SEND that they taught equally caused little controversy. Whilst not an entirely new concept, the important principle was reiterated that every teacher is a teacher of pupils with SEND. It was made clear that this responsibility and ultimate accountability could and should never be passed over to the Special Educational Needs Co-ordinator (SENCo) or outsourced to other professionals in the school.
Plans to extend provision to the age of 25, a clearer focus on pupil outcomes, and shorter timescales for Education and Healthcare Plans (formerly Statements of Special Educational Needs) all seemed sensible developments too.
Overall, there was genuine hope that these changes would make a significant and positive difference for young people with SEND.
However, there is now a growing sense that these reforms have failed to have anything like the desired impact.
Parents and families of pupils with SEND appear to remain as frustrated as ever. SEND tribunals have grown at an alarming and apparently inexorable rate, rising from just over 3,000 registered appeals in England in 2015 to just over 6,000 in 2018.
At the same time we have seen an increase in pupils with SEND being permanently excluded and the average Progress 8 score for pupils with SEND has actually slightly declined since 2014/15. Whilst metrics such as these can never tell you the full story, such a scenario cannot be what the then ministers had in mind as they took the legislation through parliament.
Frustration
SENCos too have reported a growing sense of frustration with the system they operate in. Many have spent a disproportionate amount of their time in recent years dealing with bureaucracy. This was especially true during the transition period as Statements became EHCPs, but even now there is still a sense that the paperwork detracts from their ability to actually improve provision and outcomes for pupils. They are equally frustrated that they cannot get timely access to the external support their pupils desperately need. Speech and language therapists, educational psychologists and CAMHs appointments are all in high demand and short supply.
Arguably, the scrapping of the School Action+ category also seems to have confused matters with some parents (and some professionals) now believing that the only way to access external support is by having an EHCP. It's hardly surprising that, in this context, we have seen an explosion in the number of EHCPs since the reforms were introduced.
In schools there is a strong sense that nothing is really that different to before and in many cases the challenge has actually grown.
This is not to say that SEND provision is universally poor or that the reforms have failed entirely. Nor is this a criticism of the dedicated professionals working within the system. There are countless dedicated professionals going above and beyond every day to support young people with additional needs who are succeeding daily against the odds. However, these reforms were supposed to improve those odds.
There are a multitude of reasons why the ambitions of 2014 have failed to have the impact so many hoped they would. However, three interesting factors stand out as being worthy of further exploration, particularly as they serve as salutary lessons for policy makers.
Firstly, there is the inescapable issue of funding. Achieving these ambitious aims was always going to be a difficult task but to do so during a period of sustained public sector spending cuts has made it almost impossible. The IFS have clearly shown that schools have experienced significant cuts since 2015. The High Needs budget, designed to fund support for pupils with the most significant needs, has come under enormous pressure too. Cuts to Local Authority budgets and pressures on health funding have also had a significant impact, meaning that schools struggle to access the additional help their pupils need and thus preventing any real sense of genuine partnership between the different sectors. The first lesson is simple: ambitious policy change requires sufficient funding.
A second lesson is that schools and other public services can only cope with so much policy change at once. It is worth remembering that these reforms were introduced alongside some of the most seismic and fundamental changes to curriculum, assessment and school structures that schools had seen for decades. The pace of change has continued in recent times with schools now being asked to adapt to an entirely new Ofsted inspection framework. If these reforms were really a priority for government, schools should have been given the time and space to implement them properly.
A third lesson is that any significant change requires support and training for those being tasked with implementing it. As explored above, one of the core messages within the new Code of Practice was that all teachers should be responsible for the progress of pupils with SEND. This was a laudable goal. However, simply assigning responsibility is not enough.
The government should have given greater consideration to what support and training all teachers would need to feel confident in meeting these responsibilities. Ultimately, there remains a lack of consistent, easily-accessible, high quality training and support for teachers when it comes to SEND. Too many teachers still enter the classroom with little in the way of specific SEND expertise and too few receive SEND-specific CPD during their career. Simply expecting the SENCo to be responsible for this is not the answer. SENCos do an incredible job but they alone cannot be expected to be the font of all knowledge when it comes to meeting the needs of pupils with SEND and, even if they could, most simply do not have enough time.
Whilst it is important to understand why we find ourselves in this position, constantly looking backwards will achieve little. It is certainly important to learn from past mistakes, but endless hand-wringing will take us no further forwards and will only serve to entrench the existing problems we face. Now is the time for looking forwards and finding solutions.
It is therefore reassuring to see that the government have recognised that maintaining the status quo is not a realistic option. The review of SEND that the government is currently undertaking is welcome, even if it is somewhat frustrating that it has become necessary so relatively soon after the reforms were launched.
What is now essential is that the government holds its nerve. As the education committee correctly noted, "The reforms were the right ones. But their implementation has been badly hampered by poor administration and a challenging funding environment in which local authorities and schools have lacked the ability to make transformative change."
The government should not be tempted to abandon the aims of The Children and Families Bill, nor look for the quickest and cheapest solutions.
Investment
There are a number of things the government could consider. Firstly, there needs to be a realistic conversation about the level of investment required to make the reforms work. Clearly the High Needs budget is insufficient and current plans to add an additional £700m will not address the £1.2billion projected deficit for 2020/21 identified by the Local Government Association. There is no escaping form the fact that if the government is genuinely committed to making the reforms work, further investment will be required. This investment is not just limited to schools. Local Authorities need the resources to fulfil their role and genuine partnership working between sectors will only occur if there are enough health and social care professionals in post with the capacity to support schools and young people.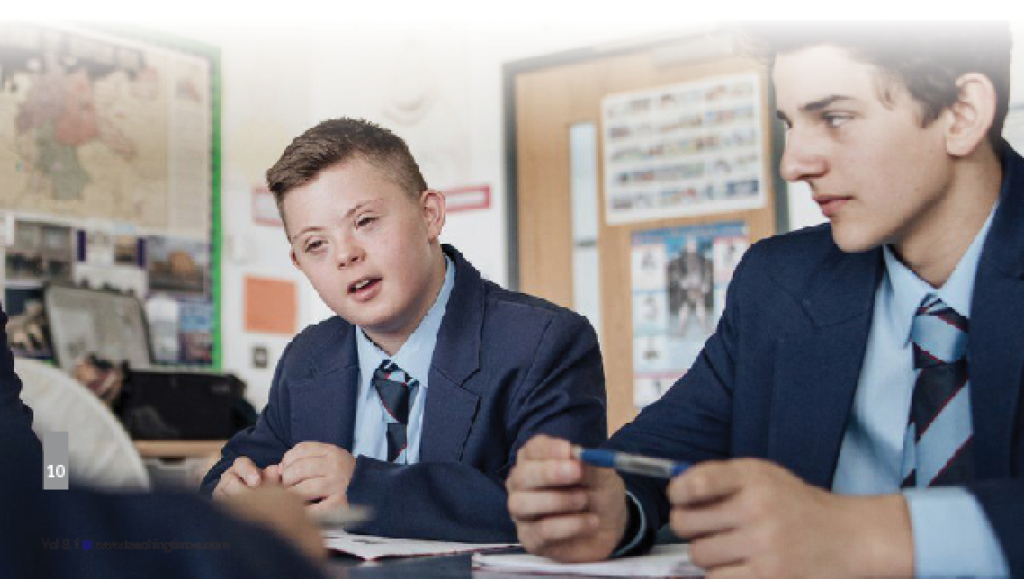 Whilst funding is clearly important, it is not the only answer. When it comes to partnership working there is still a lack of clarity over the level of involvement that is expected of different sectors and professionals. This needs to be made far clearer so everyone involved knows what to expect and what their role is. There also needs to be stronger mechanisms for ensuring genuine partnership work actually happens and the ability to challenge when it does not.
It is worth revisiting some of the more specific aspects of the reforms too. One important question to consider is whether the label of 'School Support' is working as intended and whether it has been an improvement on the previous system of School Action and School Action+. There is a strong argument to suggest that this change has inadvertently played some part in the surge in requests for Education, Health and Care Needs Assessments and in-turn the rapid rise in EHCPs. This in itself may not necessarily be a bad thing, but it does have significant implications and is certainly worth considering.
There are also a number of potentially quite quick and easy wins which, whilst not transformational, would help. An obvious example of this would be to move to a single national template for EHCPs to reduce the complexity of bureaucracy within the system. A simple move like this might be no more than a slight incremental gain, but it would be a gain nonetheless.
2020 could be a pivotal year when it comes to SEND. The government could choose to abandon the reforms entirely or to pay lip-service to the principles whilst continuing to bury its head in the sand when it comes to the reality. Alternatively, it could choose to fully engage with the education, health and social care sectors to try and find ways to finally make the vision of 2014 a reality.
James Bowen is Director of policy at NAHT and Director of NAHT Edge.
References
https://www.gov.uk/government/statistics/tribunal-statistics-quarterly-january-to-march-2019
https://assets.publishing.service.gov.uk/government/uploads/system/uploads/attachment_data/file/804374/Special_educational_needs_May_19.pdf
https://www.ifs.org.uk/publications/14369
https://publications.parliament.uk/pa/cm201919/cmselect/cmeduc/20/20.pdf
https://www.local.gov.uk/about/campaigns/bright-futures/bright-futures-childrens-services/bright-futures-send-funding