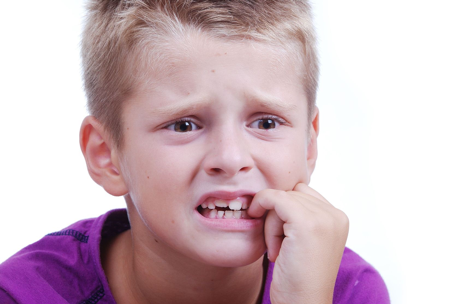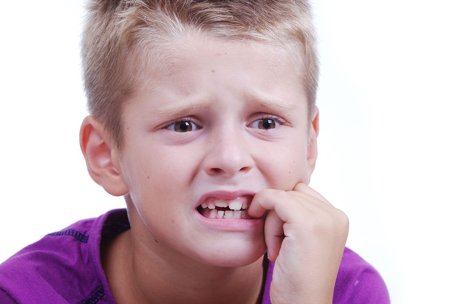 Moving from primary to secondary school is an important chapter in every child's life, but alongside a wealth of opportunities it also brings new challenges. As a former English teacher and Year 7 form tutor, I know how this transition can impact on pupils. I have supported children grappling with moving from the comfortable, safe space of their primary school to a much bigger setting where navigating the campus alone can be daunting.
New research from Oxford University Press (OUP) and the Centre for Education and Youth (CfEY) reveals that 87% of teachers are concerned that increasing academic requirements at transition from primary to secondary school highlight pupils' difficulties with language.
This increased additional workload brings exposure to up to four times as much new vocabulary, and for pupils with a 'word gap' (vocabulary that is below age-related expectations) these demands pose significant problems.
Young people who experience a 'word gap' are at risk of lower academic achievements that can impact future employment prospects, and four out of five teachers believe that difficulties with vocabulary lead to a lowering of pupils' self-esteem. These problems can increase poor behaviour and, further down the line, the risk of dropping out of education altogether.

On top of this challenge, 92% of teachers participating in the new research believe that this 'word gap' has widened further this year, following school closures brought about by the Covid-19 pandemic. Meanwhile, 94% have reported finding it challenging to support pupils' vocabulary development while teaching remotely. Overall, 75% think that school closures during lockdown will contribute to an increase in the number of pupils with a vocabulary deficit.
Connection and collaboration
Despite these issues, OUP and CfEY's new report 'Bridging the Word Gap at Transition' highlights approaches school leaders, teachers and parents can take to help to young people succeed. While there are a range of different strategies that individuals can consider, the underlying theme is the importance of connections and collaboration. Whether this is between primary and secondary schools, or between teachers and parents, these links are key in maximising the positive impact on young people's language learning.
Beginning at leadership level, improved partnerships between primary and secondary level are vital to ensure pupils have the vocabulary they need to make a success of transition. These links create continuity of curricula, giving primary teachers a better insight into required subject-specific or academic vocabulary and helping secondary teachers to learn from approaches that have been deployed successfully at primary level, as well as spot gaps where they can offer extra support. Schools at both levels should also plan vocabulary alongside the curriculum for all subjects, so that it builds up cumulatively through the years.
At Greenshaw High School in Sutton, Jane Wilson, Head of Transition, visits feeder primaries to speak to incoming Year 6 pupils about secondary school, alongside the school's Heads of Key Stage 3 English, maths and science who aim to learn what has been taught so far and how. This information is then mapped onto Greenshaw's Key Stage 3 curriculum.
The process helps to reduce duplication in content, allowing teachers to pitch their expectations appropriately so the school can pick up "where primary schools have left off". When new pupils arrive at Greenshaw in Year 7, they also sit reading tests which, alongside Key Stage 2 results, help to identify how to target additional support in areas such as vocabulary.
Styles of language
At classroom teacher level, explicit teaching of different styles of language, such as formal and informal, can help pupils to identify appropriate registers and use them successfully, depending on the context, task and audience. Teachers can model and promote rich, complex, specialist vocabulary and encourage word swaps in their dialogue with pupils, for example using the word 'discovered' rather than 'found'.
Contributing to the research, Malcolm Richards, Director of The Culture Yard CIC Ltd and educator, explained how his experience of working in an urban secondary school in London with multi-ethnic, multi-lingual students, highlighted the importance of supporting young people's ability to switch between different 'codes' or language registers, with the right guidance and support.
He said: "It was always really interesting to see the tensions between the language that they were using in their ordinary discourse and the language of instruction, which is the formal English used in lessons. Many young people use this technique of code switching in order to engage with curriculum resources and to adhere to the rules and regulations of the school site.
If you've got the language of instruction, then you have an advantage. If you don't have that language of instruction, then you are always going to be at a disadvantage in terms of the assessments and outcomes that generally education measures."
Open conversations
Another important approach is to increase pupils' awareness of synonyms, in order to help them understand the nuances and subtleties of vocabulary. One way teachers can do this is by visually mapping the meaning-based connections between words and phrases. Presenting a new word in a visually engaging way can help pupils to secure and retain their knowledge of that word. Teachers can support this learning with open conversations with pupils about their changing vocabulary needs, to ensure each child is receiving help in the right areas. Another helpful approach is to share word lists with pupils and their parents or carers, to support explicit vocabulary teaching.
Actions that bring together the work of schools with support from parents are especially valuable in enabling children to overcome the word gap. Schools should aim to support parents and carers to have regular sustained conversations with their children, which encourage them to test out new language introduced in the classroom. Schools can also provide parents with resources that help to promote the benefits of independent reading. This is especially significant this year, as the majority of teachers surveyed by OUP and CfEY expressed concerns that pupils may have read less widely for pleasure during lockdown.
As part of the research, Dr Jessie Ricketts of Royal Holloway, University of London, emphasises pupils' need for exposure to high-quality spoken and written language: "The standard advice is to encourage parents to talk to their children. But they shouldn't just talk at them; they should also be encouraged to listen to their children and engage with them. Reading to them is valuable too, because in order to gain broad and nuanced knowledge of vocabulary, exposure to books is really important. Books introduce young people to quite different kinds of language in terms of the vocabulary items, the frequency of those items and the way that vocabulary items are used."
2020 has been a real challenge for education practitioners and parents alike, and amazing efforts have been made across the board to help young people to continue learning in the face of unprecedented unsettling events. I know how exhausting daily work with young people can be at the best of times, and the resilience of the sector has shone through despite constant changes this year.
The approaches OUP and CfEY are proposing in 'Bridging the Gap' aim to offer some straightforward approaches that can complement existing practice during such a busy time. By reaching out to others to understand different contexts, pool skills and share good practice we can all help young people to overcome the disruption of 2020, narrow the word gap and move forward to future success.
To access the full report, available online from Friday 23rd October, please visit the OUP website here: oxford.ly/wordgap
Alix Robertson is an Associate at The Centre for Education and Youth and will lead this project. She brings both journalism and teaching experience to team, where she has developed short films about special educational needs and disabilities for the Department for Education and Whole School SEND.
About the Centre for Education and Youth
The Centre for Education and Youth is a 'think and action-tank' that believes society should ensure all children and young people receive the support they need to make a fulfilling transition to adulthood. It provides the evidence and support policy makers and practitioners need to support young people.
Register for free
No Credit Card required
Register for free
Access to 3 free articles
Free TeachingTimes Report every month