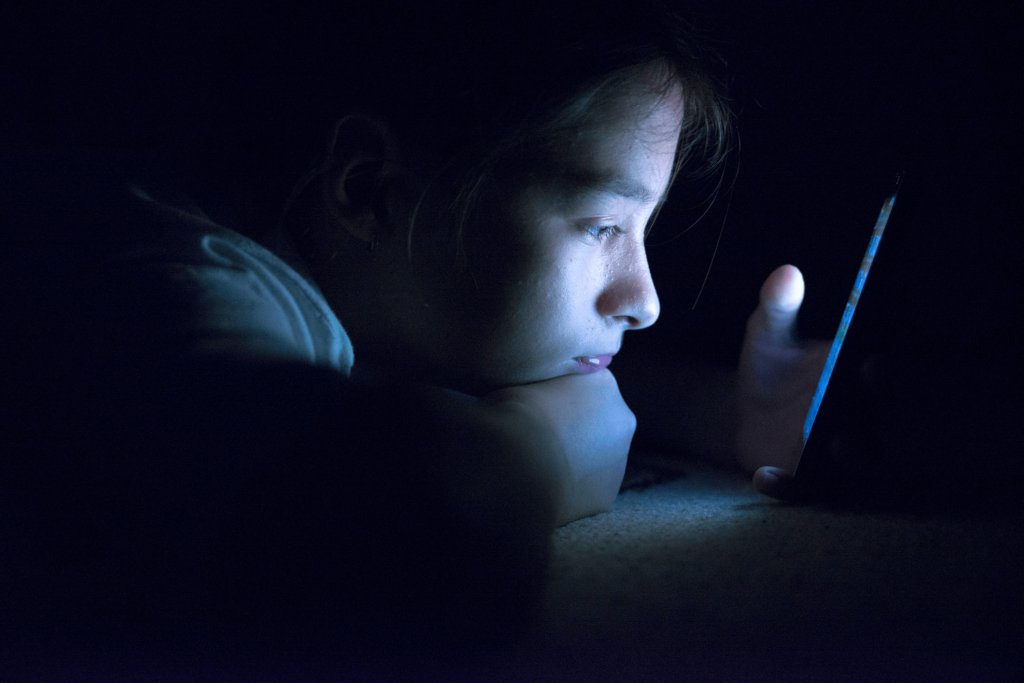 The last nine months have underlined the stark inequalities that underpin our education system but also the remarkable resolve of teachers. Lockdowns and burst bubbles have required schools to 'go online' repeatedly in an effort to ensure students maintain access to a meaningful education.
Unfortunately, in spite of these efforts, the data paints a damning picture, with disadvantaged young people often struggling to access remote learning during the pandemic.
As term comes to a close, we must think hard about how to address the 'digital divide' that has hampered the provision of education in adversity. In doing so schools, government and tech companies must ensure they support teachers to foster a more productive, workload-reducing relationship with technology.
Inequality at multiple levels
Last week, The Centre for Education and Youth (CfEY) and Microsoft released 'Closing the Achievement Gap in the Connected Classroom', which exposes the scale of the 'digital divide' whereby pupils in some schools have far greater access to digital technologies compare to others.
This reinforces the inequalities set out by The Sutton Trust which found that poorer parents, who sometimes work multiple jobs and have limited work flexibility, were unable to spend as much time supervising their children's studies. These inequalities must be understood and urgently addressed.
However, alongside considerations about numbers of hours and numbers of devices, we must attend to the quality of young people's remote learning access. According to a Teacher Tapp survey of 5,000 teachers commissioned by Microsoft for its new study, just one-third of students had access to a device that would support high quality, hybrid learning (learning that combines online and offline learning).
As Jonathan Dando of Oak National Academy noted at the studies' launch, "not all devices are made equal" and the wrong device could prevent young people from accessing high-quality online resources.
According to Oak's data, about a quarter of those accessing its platform do so via a mobile phone. Analysis shows that where this is the case, pupils complete tasks at a lower rate than where they use other devices. As Jonathan puts it, phones – with their plethora of apps- are literally designed to foster distraction.
Thus, with their smaller screens, fewer digital capabilities and Instagram just a click away, mobile phones are no match for a tablet or computer. Given these findings, headteachers are right to be alarmed by the DfE's recent cuts to laptop allocations. More has to be done to ensure that all young people have access to a suitable device that supports their learning. Otherwise, we risk entrenching educational inequalities, the effects of which will be felt for years to come.
Isolation
As well as disparities along socio-economic lines, the digital divide plays out differently across schools. Well-networked senior leaders have been able to pool resources and share innovative approaches to remote learning whereas "schools working on their own are really struggling", according to Sebastien Chapleau of Citizens UK.
Kelly Loftus, Director of External Relations at Teach First agrees, sharing a fear that isolated schools may lack vital support during this difficult period. Here, the private sector may have an important role to play. For example Chapleau noted that Manchester's MediaCityUK had helped local schools provide appropriate devices and data.
To ensure that resources go to those who need them most in the future, public and private sectors will need to work together – identifying areas of need and using schools' knowledge of their student intake to make evidence-informed decisions.
Meeting teachers' needs
Whilst it is imperative that students have access to the resources they need to access remote learning, it is also important that we do not lose sight of the broader educational picture. If the pandemic has taught us anything, it is that there is no substitute for high-quality, face-to-face teaching and little appetite for a wholesale dismissal of school-based education.
That said, necessity is the mother of invention, and some remote learning practices may endure beyond the pandemic. Some schools have increased their use of online quizzes, which can be easily administered and marked, reducing teacher workload, whilst giving students vital retrieval practice.
Others have drawn on resources from Oak National Academy to share additional lessons, set homework and support catch-up work. These workload-reducing approaches are accompanied by an optimism regarding technologies' potential to support students' independent learning and to prepare them for future studies and working life.
It is therefore no surprise that many teachers are enthusiastic about the possibilities for heightened use of technology. However, this is rightly tempered by concerns about design and implementation. At the launch of 'Closing the Achievement Gap in the Connected Classroom', Loic Menzies, Chief Executive of CfEY, stressed that ed-tech has to be more than a classroom gimmick, with a design process that involves teachers at every stage.
This sentiment was echoed in the Teacher Tapp survey. Faced with a choice between a new set of textbooks, one-to-one devices, and a new interactive whiteboard with a visualiser, over 40% of English teachers chose the latter, compared to only a third of science teachers.
These figures demonstrate that technology must be tailored to teachers' needs and informed by different subject disciplines' unique demands. Unfortunately, in the past, the ed-tech sector has often sought innovation first and information on teachers' real, day-to-day needs second.
If we are to harness technology's potential both in and outside the classroom, teachers must lead the conversation and technology companies must listen.
Careful implementation is critical once high-quality, well-targeted technology that can support teachers has been identified. For example, there is little use having great technology if teachers have not been taught how to use it. School leaders have long recognised this issue and it seems tech companies are catching on too.
Chris Rothwell notes that Microsoft's 'showcase' schools often use technology in a dynamic, integrated way so that it becomes a helpful part of teachers' daily routine rather than technology becoming the centre of students' attention. Thus, technology's primary role can be helping teachers to focus on their craft.
The pandemic has exposed the complex relationship between teachers and technology.
In 'Closing the Achievement Gap in the Connected Classroom', The Centre for Education and Youth and Microsoft show that there is considerable appetite for tech amongst senior leaders and teachers but a weariness towards the industry's reputation for superficial 'quick fixes'.
With strong partnerships, built on teachers as expert professionals (not consumers), technological innovators may be able to forge a new, productive relationship with schools. Under the right conditions, this has the potential to reduce teacher workload and help ensure all young people, regardless of background, can access an excellent education.
Billy Huband-Thompson is a researcher for the Centre for Education and Youth
Register for free
No Credit Card required
Register for free
Access to 3 free articles
Free TeachingTimes Report every month